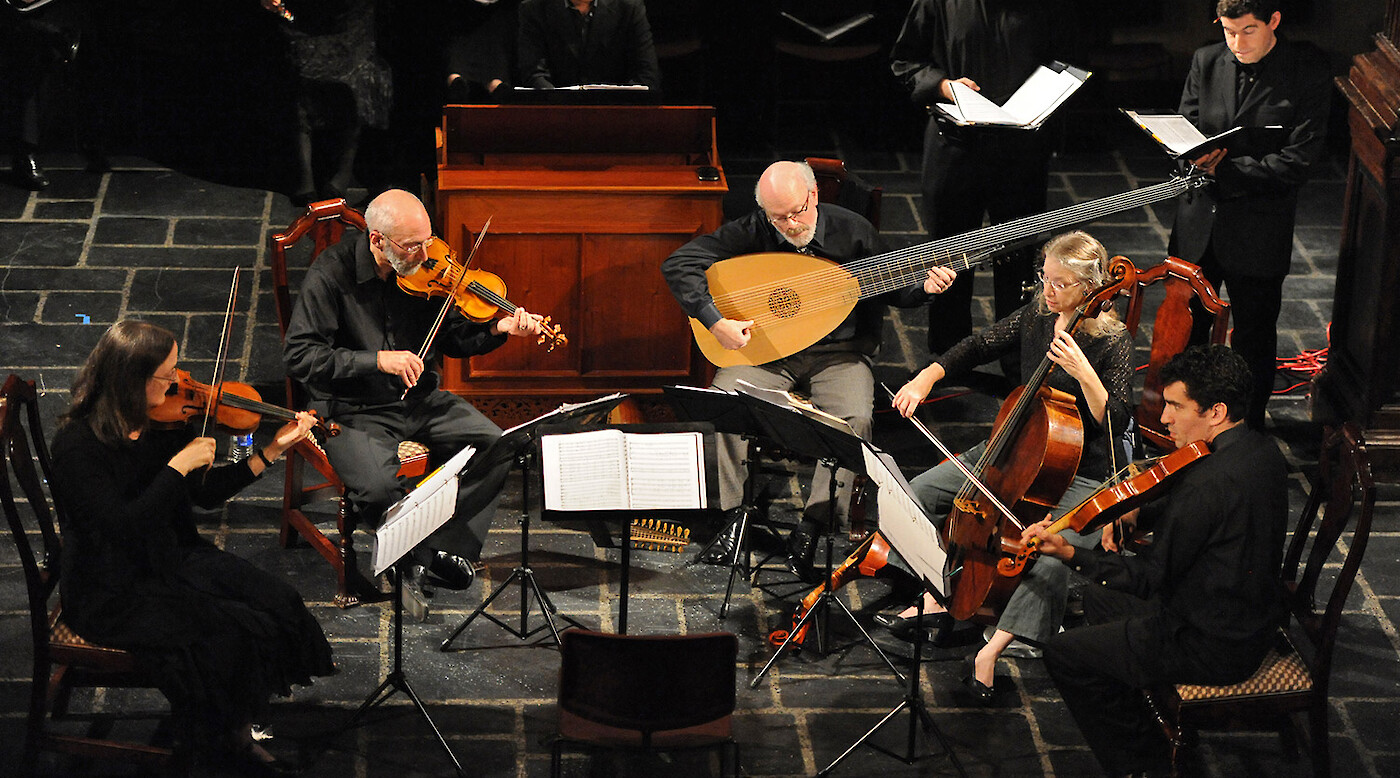 Folger Consort, an early music ensemble in residence at the Folger Shakespeare Library, presents dances, history's first song cycle, and a mass.
The Folger Consort presents a concert of evocative Spanish music from 13th and 15th century Spain. A sense of the unknown over the horizon permeates history's first song cycle —the Seven Songs of Love by Galician Martim Codax. The mesmerizing, interlocking poems are sung by a woman on the shore at Vigo, waiting for her lover to return from the sea. The burgeoning curiosity and spirit of adventure of the era present themselves in a mass by the 15th century Spaniard Juan Cornago, based on a popular song about a map of the world.
These are performed along with spirited Spanish dance music of both periods. With vocalists, fiddles, winds, lutes, and psalteries.
Concerts:

On September 27 at 8 pm. (pre-performance discussion at 7 pm. Free.)
On September 28 at 5 and 8 pm.
On September 29 at 2 pm.
Buy tickets online. Pre-show talk on September 27, an insightful discussion about the music with the Folger Consort and local radio host Robert Aubry Davis. Admission is free.