Le Parody at Forward DC 2014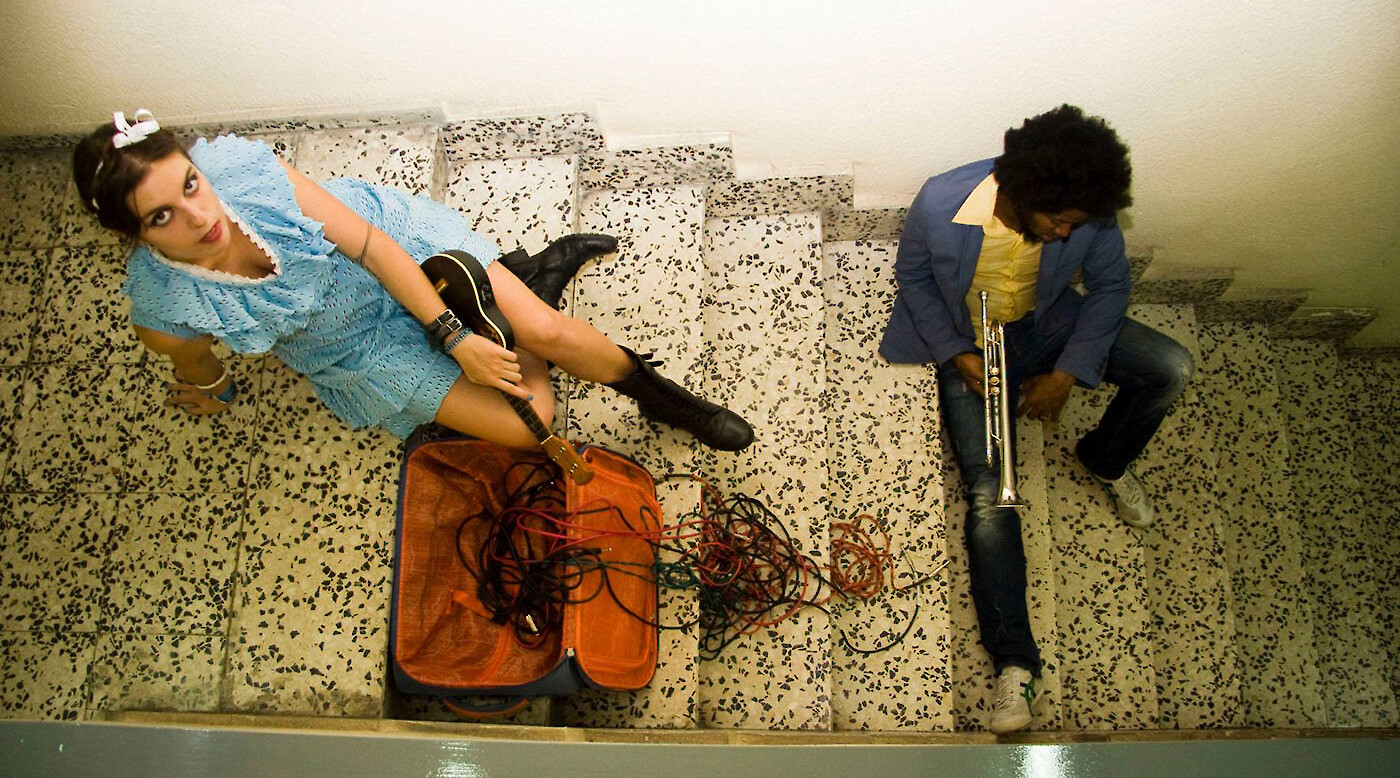 Electric beats join hypnotic melodies in Le Parody's music, bursting in a controlled explosion of sounds and references difficult to classify.
Dial your lover's number in a rotary phone. Dance in the cyber-punk future. Black and white movies. Scent of the Pacific and color of the Mediterranean. What best defines Le Parody is that it's almost impossible to define. Their songs are good for a late-night party and for the following slow morning. Their live performances take you on a trip between icy glaciers and burning deserts.
Its very formation is unusual. Andalusian Sole Parody provides the name (stressed on the next-to-last syllable, not like the English word), and acts as the loop composer, ukulele player and voice. Cuban Frank Santiuste's trumpet contributes the measured out, enveloping harmony in this very personal project. Their first work, Cásala (sound track), has become a well-known secret, begged to be heard on all sorts of stages.
Their interest in poetry and their exploration of electronic sounds bringgs Le Parody to the electronic music festival Forward DC 2014, a five-day celebration of electronic creative culture.