Lots of Kids, a Monkey, and a Castle at Panorama Europe Film Festival 2018
"Lots of Kids, a Monkey, and a Castle," directed by Gustavo Salmerón and presented by Instituto Cervantes New York, will represent Spain in this year's edition of the festival.
Panorama Europe 2018, the tenth edition of the essential festival of new and vital European cinema, co-presented by Museum of the Moving Image and the members of EUNIC (European Union National Institutes for Culture), includes fiction and documentary works that present a portrait of contemporary Europe during a period of tremendous flux. The festival, which launched in 2009 by Czech Center New York, continues to give New Yorkers an eclectic overview of the current European film scene. Highlighting recent films from throughout the continent, several of the films explore dialogues between the historic upheavals of the twentieth century and the current moment.
Lots of Kids, a Monkey, and a Castle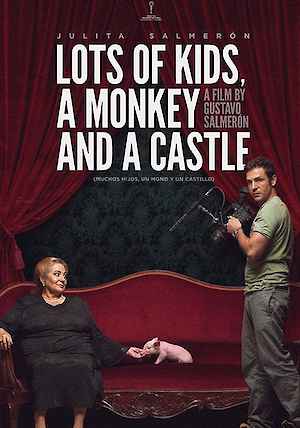 Directed by Gustavo Salmerón, Spain, 2017, 91 minutes.
In Spanish with English subtitles. View trailer.
Julita had three dreams in life –to have lots of kids, a monkey, and a castle. As she conveys over the course of this funny and touching documentary, she managed to obtain all three. Presently faced with financial hardship, she is being forced out of the ramshackle castle, along with the countless objects, both priceless treasures and worthless detritus. A hoarder's dream, this film captures a family reliving its past through objects, memories, and shared histories. It was filmed over 14 years by the son and debut feature filmmaker Gustavo Salmerón.
About EUNIC
EUNIC New York is part of a global coalition of national cultural institutes and cultural diplomatic services from the European Union that works in more than 80 cities on all continents. EUNIC New York was founded in 2007 and has 19 full members.