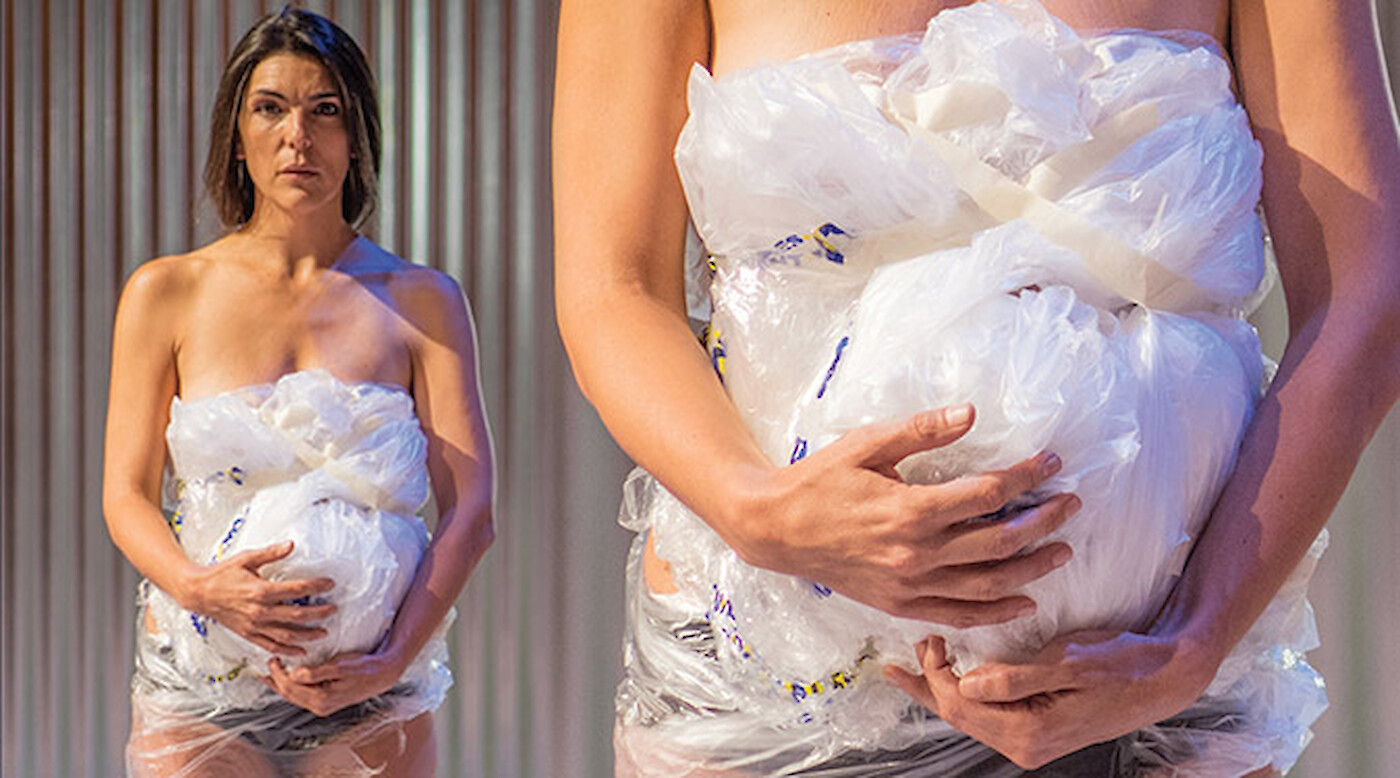 A contemporary take on the classic tale by Federico García Lorca, adapted by Fernando J. López.
GALA Hispanic Theatre celebrates its ¡Viva los 40! anniversary season with the world premiere of a new adaptation of Yerma, a dramatic tragic poem written in 1934 by the renowned Spanish poet and writer Federico García Lorca. Since 1976, GALA has promoted Spanish classical and contemporary theater in the United States and engaged in cultural exchanges with artists from Spain.
In this new adaptation by the Spanish playwright Fernando J. López, the cast has been reduced to five characters: Yerma, Juan, Victor, Dolores and María. This concentration of characters heightens the oppression of a loveless marriage, forbidden desires and repressive society faced by Yerma in her rural environment and underscores how even today women face the tension between motherhood and their role in society. A playwright who has had numerous productions in Spain, López is also a published novelist and a noted scholar in Europe and the United States.
Yerma is directed by José Luis Arellano García, an acclaimed stage and television director from Madrid. Since 2009, he has directed El Caballero de Olmedo, Ay, Carmela! and Cabaret Barroco, among others, at GALA.
Featured in the cast are Spanish actors Mabel del Pozo as Yerma and Iker Lastra as Victor. A stage, film and television actor, Del Pozo has appeared in many plays in Spain, including Manlet, Excalibur and El hidalgo Caballero de la Mancha. Lastra, who appeared with Del Pozo in the television series Hospital Central, has performed in more than 30 theater, television and film productions, including El Lenguaje de tus Ojos and Testigo de Cargo. He also appeared in the popular series Sin Tetas no hay Paraíso.
Also appearing in Yerma are New York actors Eric Robledo (Juan) from Mexico, who is making his debut at GALA; Natalia Miranda-Guzmán (María) from Chile; Luz Nicolás (Viaja Dolores), from Spain and now from the Washington area. Miranda-Guzmán appeared in GALA's acclaimed House of the Spirits and last season's Los Empeños de una Casa. Nicolás appeared last season in Cancún, Mariela en el desierto, and Los empeños de una casa.
Scenic and costume designs are by Silvia de Marta. Composer and sound design is by Mariano Marín, and video design is by Alvaro Luna. All of them are working on their first production at GALA.
Yerma (Barren)
By Fernando J. López (adaptation). From text by Federico García Lorca.
Directed by José Luis Arellano García.
World Premiere adaptation. In Spanish with English surtitles.
On Thursday, Friday and Saturdays at 8 pm; Sundays at 2 pm.