Bajarí: Gypsy Barcelona at Transient Identities
The film festival features four films produced by Spanish-speaking countries, including "Bajarí: Gypsy Barcelona," a Spanish film directed by Eva Vila.
Transient Identities features films that explore issues of human mobility and the construction of identity beyond the constraints of traditional, national boundaries, such as Who is Dayani Cristal?, Ixcanul, Bajarí: Gypsy Barcelona, Guaraní, and The Boss.
A series of guest speakers will introduce the movies to the audience: Armando Trull (WAMU reporter,) Bohumira Smidakova (George Washington University,) Núria Vilanova (American University,) Laura Demaria (University of Maryland.) Some of the screenings will be followed by a light reception.
Bajarí: Gypsy Barcelona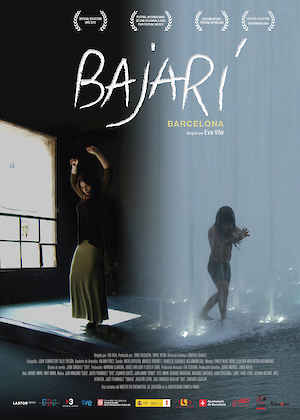 On Monday, February 20, at 5 pm.
Introduction by Bohumira Smidakova.
Directed by Eva Vila, Spain, 2013, 94 minutes.
In Spanish with English subtitles.
Flamenco is one of the world's few art forms that is believed to be passed down exclusively through bloodlines. For Barcelona's Gypsy community, it cannot be learned at a school or on paper. It is lived within the home, created at the bar and perfected on the street corner. Bajari goes to all those places with the dancer Karime Amaya-who is working with some of the most talented up-and-coming musicians and dancers to create an innovative show-and little 5-year old Juanito Manzano who takes his first steps to dance in it and earn his white flamenco boots. Their experiences form a journey of discovery of this living tradition and create an intimate portrait of how flamenco's legacy is kept alive within Barcelona's tight-knit Gypsy community.
---
The festival runs February 15–27 and also features the following films:
Who Is Dayani Cristal & Ixcanul
On Wednesday, February 15 at 4:30 pm.
Introduction by Armando Trull.
Guaraní
On Friday, February 24, at 5 pm.
Introduction by Núria Villanova.
The Boss: Anatomy of a Crime
On Monday, February 27, at 5 pm.
Introduction by Laura Demaria.