Transformando lo Físico: Indoors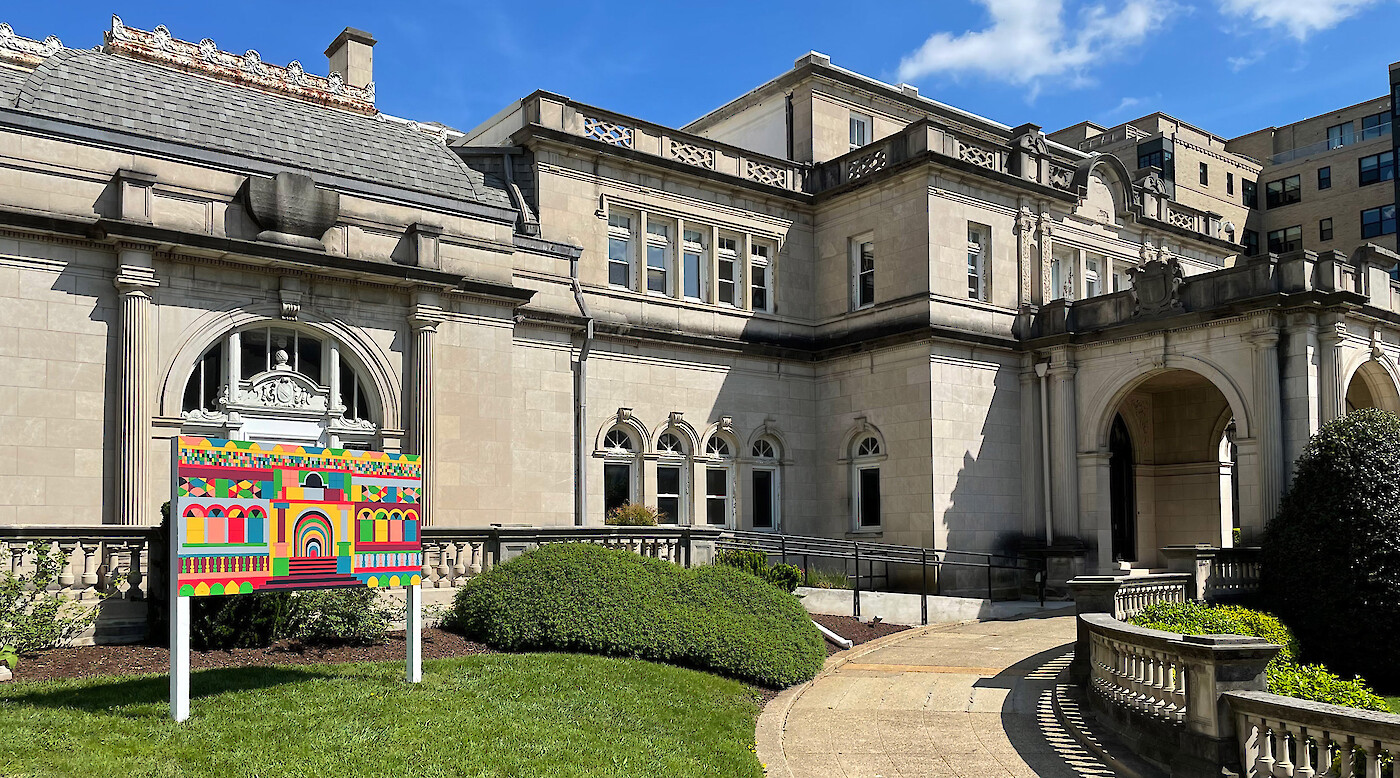 The artistic proposals of "Transformando lo físico" displayed monthly in the garden of the Former Residence of the Ambassadors of Spain over the past year are now gathered in an indoors exhibition showcasing the 12 interventions.
Transforming the Physical Environment features 12 works by Spanish creators inspired by this building's façade –12 different interventions that show their definitions, their views, and their interpretations of the Former Residence of the Ambassadors of Spain.
Since the beginning of the project, in April 2021, each work has been displayed for one month in the front garden, triggering a process of active contemplation to allow the spectator to reflect, observe, and compare the piece and the building, to notice the dialogue between reality and replica.
The project culminates with an indoor exhibition that gathers all the interventions placed next to each other along with a picture of their outdoor exhibit during the last year, to help us realize how perspectives and ways of thinking vary from one individual to another.
Participating artists