The August Virgin at the 2019 AFI European Union Film Showcase
The Festival brings one more time the best in European cinema to Washington, D.C.-area audiences, including the Spanish film "The August Virgin."
From December 4 to December 22, the AFI European Union Film Showcase presents a selection of over 40 films, including international film festival award winners, European box office hits and debut works by promising new talents, plus many countries' official Oscar® submissions.
The August Virgin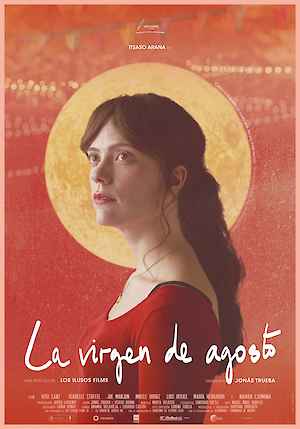 On Wednesday, December 18 at 7 pm. Followed by Q&A with actor Vito Sanz.
On Thursday, December 19 at 5 pm.
Directed by Jonás Trueba, Spain, 2019, 125 minutes.
In English, Spanish and German with English subtitles. Watch trailer.
On the verge of turning 33, Eva decides to spend her August in Madrid, where the heat and holiday festivities (las verbenas) drive most locals to abandon the city. From her borrowed flat, and without grand ambitions, she crosses paths with old friends and new acquaintances. Lazy summer days turn into nights of philosophical reverie. Seeking small revelations from the world around her, Eva embarks on a journey of self-discovery that unfolds on screen as a joyous, magical summer tale. Winner of the FIPRESCI prize at the 2019 Karlovy Vary International Film Festival.