'Life is a Dream' ('La vida es sueño')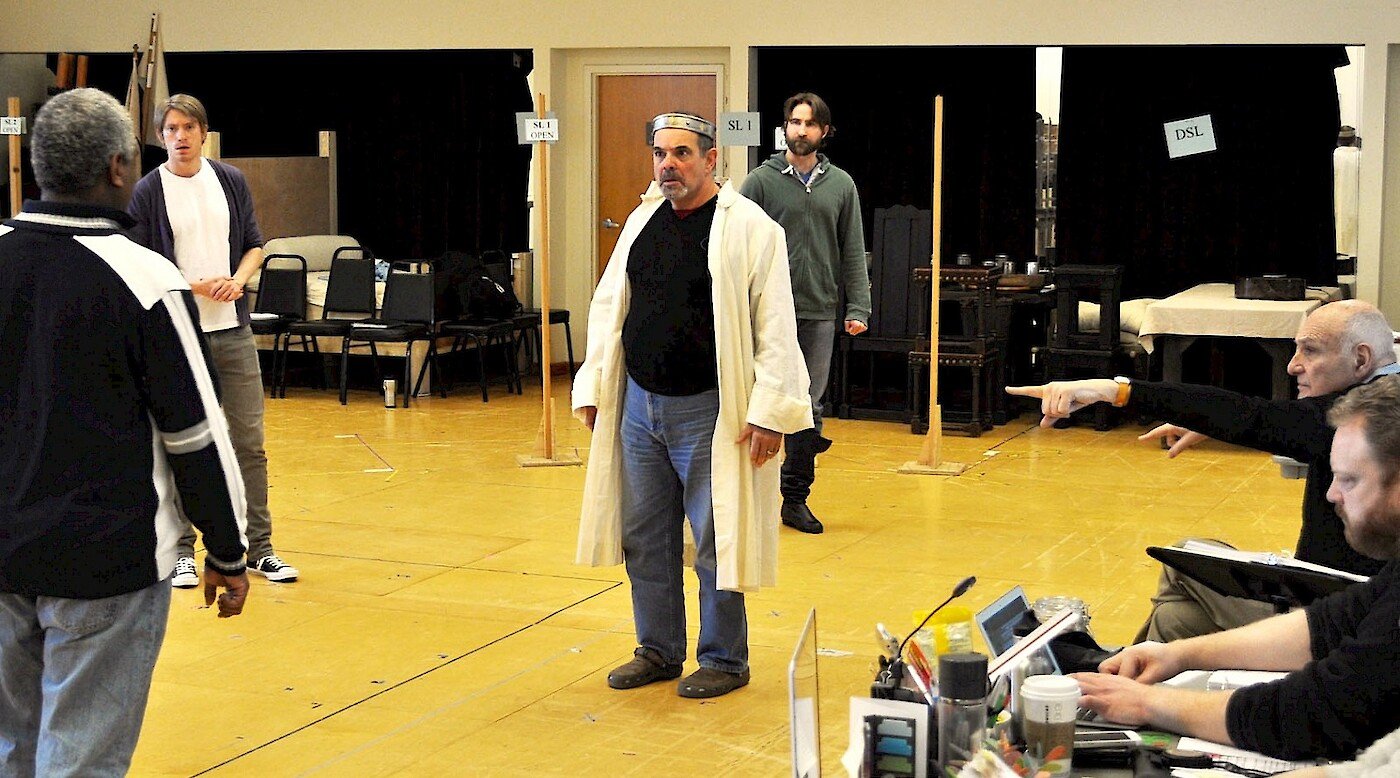 SPAIN arts & culture & the Shakespeare Theatre Company present a staged reading of Calderón de la Barca's masterpiece, translated by Helen Edmundson and directed by Gus Heagerty.
Once you believe that life is a dream, how do you live?
In this special presentation at the elegant former residence of the Ambassadors of Spain, Calderón's immortal philosophical masterpiece comes to thrilling life in this one-night-only staged reading performed by some of Washington's finest actors. When a prophecy toys with the freedom of a Polish Prince, and a Princess takes on a disguise to find her true love, they begin to question the nature of reality itself. Packed with swordfights, love scenes, comic interludes, and poetry to rival Shakespeare, come see the play that critics consider the greatest work of the Spanish Golden Age.
Join us after the reading for a discussion with the director, Gus Heagerty, dramaturg, Drew Lichtenberg and Rick Davis, Executive Director of the Hylton Performing Arts Center and Professor of Theater at George Mason University.
Artistic Staff:
Gus Heagerty (Director). As a Director, DC area: National Players @ Olney Theatre Center: As You Like It (Upcoming) Shakespeare Theatre Company: Macbeth (Fellows Project), Several Rediscovery Readings. Assistant Director: Off Broadway: Playwright's Horizons/NYTW: The Shaggs. Regional: Seattle Shakespeare Company: Hamlet; DC area: twelve productions with the Shakespeare Theatre Company including: Measure for Measure, Henry IV Parts 1 & 2. Studio Theatre: The Walworth Farce, The New Electric Ballroom; Other: William R Kenan Directing Fellow at the Kennedy Center for Performing Arts. Education: North Carolina School of the Arts.
Drew Lichtenberg (Dramaturg) is the Literary Associate at the Shakespeare Theatre Company in Washington, D.C. Previous to joining STC, he spent two seasons as Associate Dramaturg at Baltimore Centerstage. He has also dramaturged at the McCarter Theatre Center at Princeton University, Yale Repertory Theatre, Williamstown Theatre Festival, and the Public Theater's Shakespeare Festival in Central Park. He is a Lecturer on the faculty of the Catholic University of America, and he has been a guest teacher at Georgetown University, George Washington University, Carnegie Mellon University, and the Kennedy Center's ACTF Festival.
Rick Davis (Guest Speaker) is Executive Director of the Hylton Performing Arts Center, Associate Dean, and Professor of Theater at George Mason University, where he also served as Artistic Director of Theater of the First Amendment from 1991-2012. He is active as a director, dramaturg, translator, essayist, and librettist. His co-translation of Ibsen's An Enemy of the People was performed by The Shakespeare Theatre, and his translations of Calderón de la Barca have been performed in professional and academic settings and are published as Calderón de la Barca: Four Great Plays of the Golden Age.  He has presented on Golden Age drama at conferences on Oxford, Boston, Chicago, and Washington, DC. Rick worked at Center Stage in Baltimore as Resident Dramaturg and Associate Artistic Director prior to coming to George Mason. He was educated at Lawrence University and the Yale School of Drama.