Guadalquivir at Films Across Borders: Stories of Water
"Films Across Borders" showcases critically acclaimed films, documentaries, shorts and virtual reality experiences from around the world bringing together diverse cinematic stories about our relationship with water.
The 2019 series, Stories of Water, brings together several stories about our relationship with water: how we are drawn to it, how we use it, how this precious resource shapes human society and our daily lives.
Guadalquivir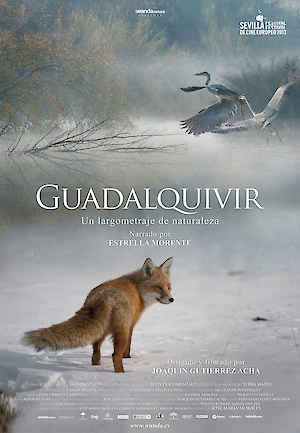 Directed by Joaquín Gutiérrez Acha, Spain, 2013, 90 minutes.
In Spanish with English subtitles. Watch trailer.
Guadalquivir, the second longest river in Spain, is more than a river. The documentary Guadalquivir, with narration from Flamenco singer, Estrella Morente, is a spectacular voyage by way of impactful images of the river banks that run along the unique natural spaces of Spain in each distinct season of the year. Guadalquivir follows the path of a fox through the natural parks of Cazorla, Sierra Morena, and Doñana, setting out on a journey towards the south, motivated by its primal instincts of survival.