Cuarteto Casals with Manuel Barrueco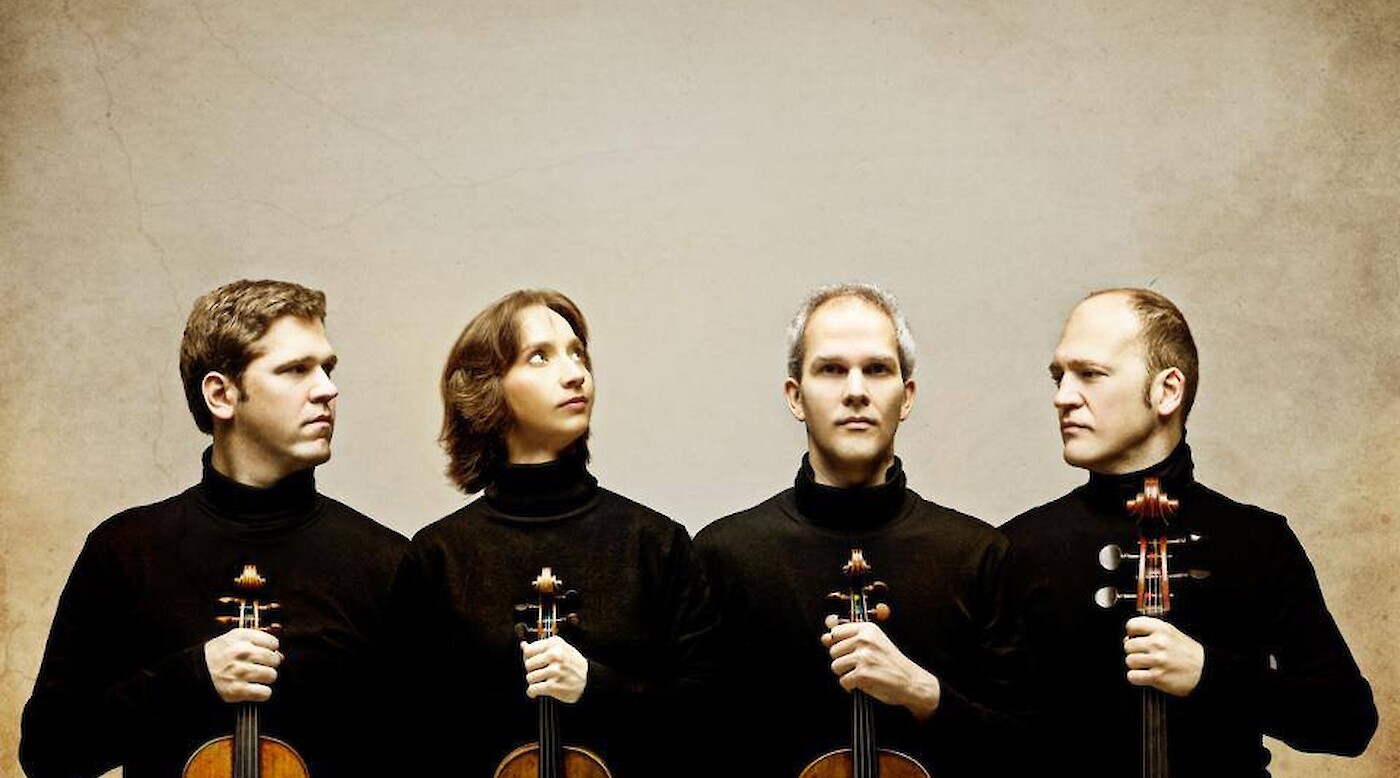 Spanish string quartet Cuarteto Casals and Grammy-nominated guitarist Manuel Barrueco will perform at the Library of Congress.
A quartet for the new millennium if I ever heard one

—Strad Magazine
Since winning First Prizes at the London and Brahms-Hamburg competitions, Cuarteto Casals has been a repeated guest at the world's most prestigious concert halls including Wigmore Hall, Carnegie Hall, Musikverein Vienna, Philharmonie Cologne, Cité de la Musique Paris, Schubertiade in Schwarzenberg, Concertgebouw Amsterdam and the Philharmonie in Berlin, among many others throughout Europe, North America and Japan.
The quartet has compiled a substantial discography with the Harmonia Mundi label, including to date 9 CD's, with repertoire ranging from lesser known Spanish composers Arriaga and Toldrá to Viennese classics Mozart, Haydn and Brahms, through 20th Century greats Bartok, Kurtag and Ligeti.
A sonic signature entirely its own, raved the New York Times, describing Cuarteto Casals' distinctive range of expression. A prize from the prestigious Burletti-Buitoni Trust in London enabled the quartet to purchase a matching set of Classical period bows which it uses for works from Purcell through Schubert, refining its ability to distinguish between diverse musical styles. In addition, the quartet has been profoundly influenced by its work with living composers, especially György Kurtag, and has given the world premiere of quartets written by leading Spanish composers.
In recognition of Cuarteto Casals' unique position as the first Spanish string quartet with a truly international profile, the quartet has been honored with the Premio Nacional de Música as well as the Premi Ciutat Barcelona. The quartet has accompanied the King of Spain on diplomatic visits and performed on the peerless collection of decorated Stradivarius instruments in the Royal Palace in Madrid.
Concert program

Haydn: Quartet in C Major, op. 33, No. 3 (The Bird).
Shostakovich: Quartet No. 7, op. 108.
Turina: Oración del torero, op. 34.
Sierra: Fantasía sobre la Musica Notturna delle Strade de Madrid de Luigi.
Boccherini: Quintet in D Major, G. 448 (Fandango).