Carla Berrocal at SPX 2022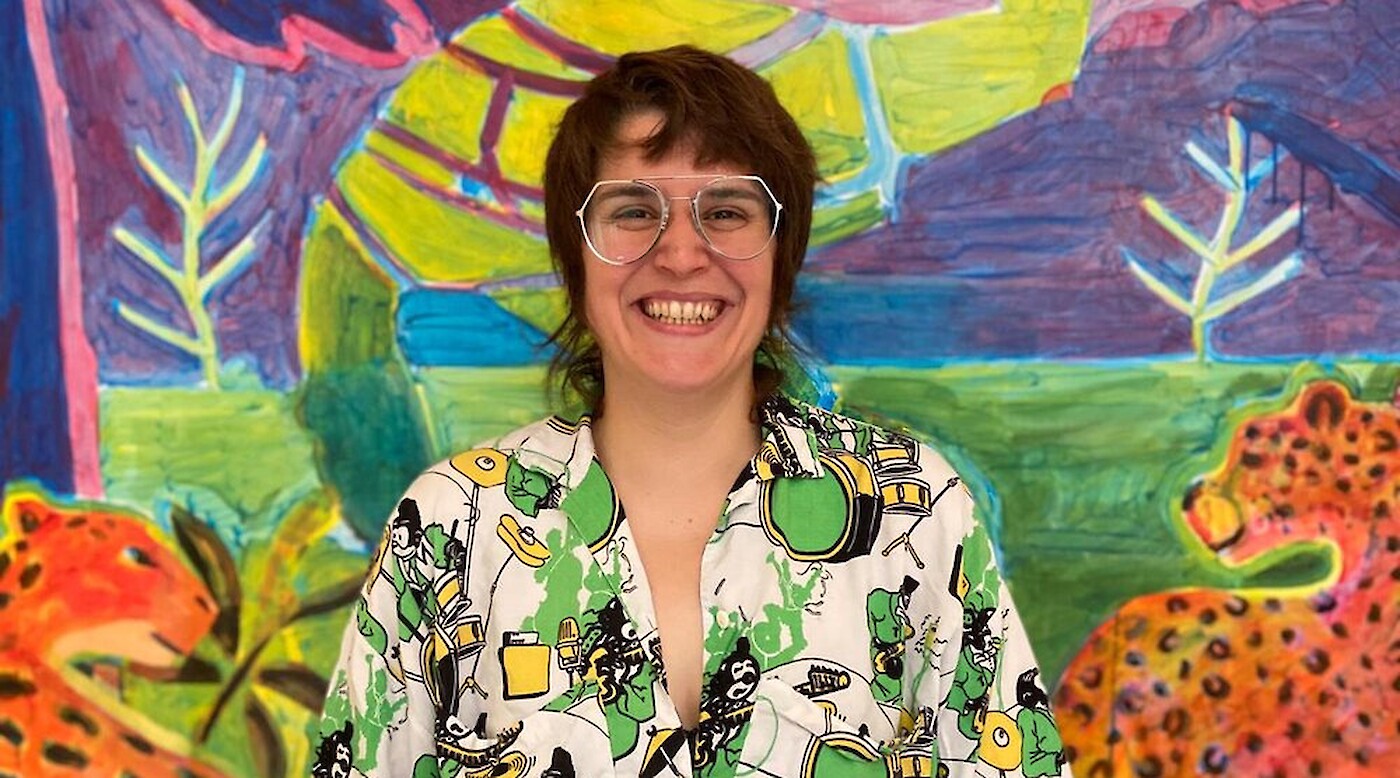 "SPX (Small Press Expo) 2022," the premier event for indie comics, cartooning and graphic novels, presents Spanish graphic novelist and illustrator Carla Berrocal.
On Saturday, September 17 at 4.30 pm. At the White Flint Auditorium.
Comics biographies are a popular way of learning about important figures from history. However, how are the artists who write about them drawn to their subjects in the first place, and how are they changed by the experience of creating narratives about them? Moderator Robin Enrico will lead a discussion with Andrew White, Barbara Stok, Aimée De Jongh, and Carla Berrocal to find out.
Signing at Fantagraphics Booth
On Saturday, September 17, 5:30-6:30 pm.
On Sunday, September 18, 4-5 pm.
About the artist
Carla Berrocal was born in Madrid, where she studied illustration and graphic design. She has written reviews of comics in the Guía del Cómic and also contributed to the radio program Fine Arts Circle in Madrid on the same theme. In 2004, Recerca Éditorial published her first pulp-theme work, Hire, el terrible vampiro samurai, written by Daniel Hartwell. In 2005, in collaboration with Jason DeGroot, she published Mad Trio for the same publishing house. In 2006, her first stories with her own script and drawings were published in the Quattrocento monographs, edited by Jorge Iván Argiz at the Dolmen publishing house. Following a creative break, she worked on small compilations such as Nariz, Dos Veces Breve and Reyes X.
2011 saw the publication of her first graphic novel El Brujo (De ponent). The second, Epigrafías, was published in 2016 (Libros de Autoengaño). She has worked on many different publications such as Hundlebert Syndrome, Revista Fierro, Quimera, Monográfico and Nobrow. She coordinated and participated in the collective work Todas Putas: los cuentos gráficos (Dibbuks, 2014). In 2019 she won the Royal Academy of Spain in Rome artistic residency for her comic project Doña Concha, about the life and work of the Spanish singer Concha Piquer. It was published in 2021 by Reservoir Books (Random House Mondadori).
She works in her own design studio, and teaches workshops on comics and graphic novels in various institutions. She is also a comic artist for several different publications and an illustrator for countless advertising agencies and publishing houses.