Antonio Lizana Trío: Quimeras del Mar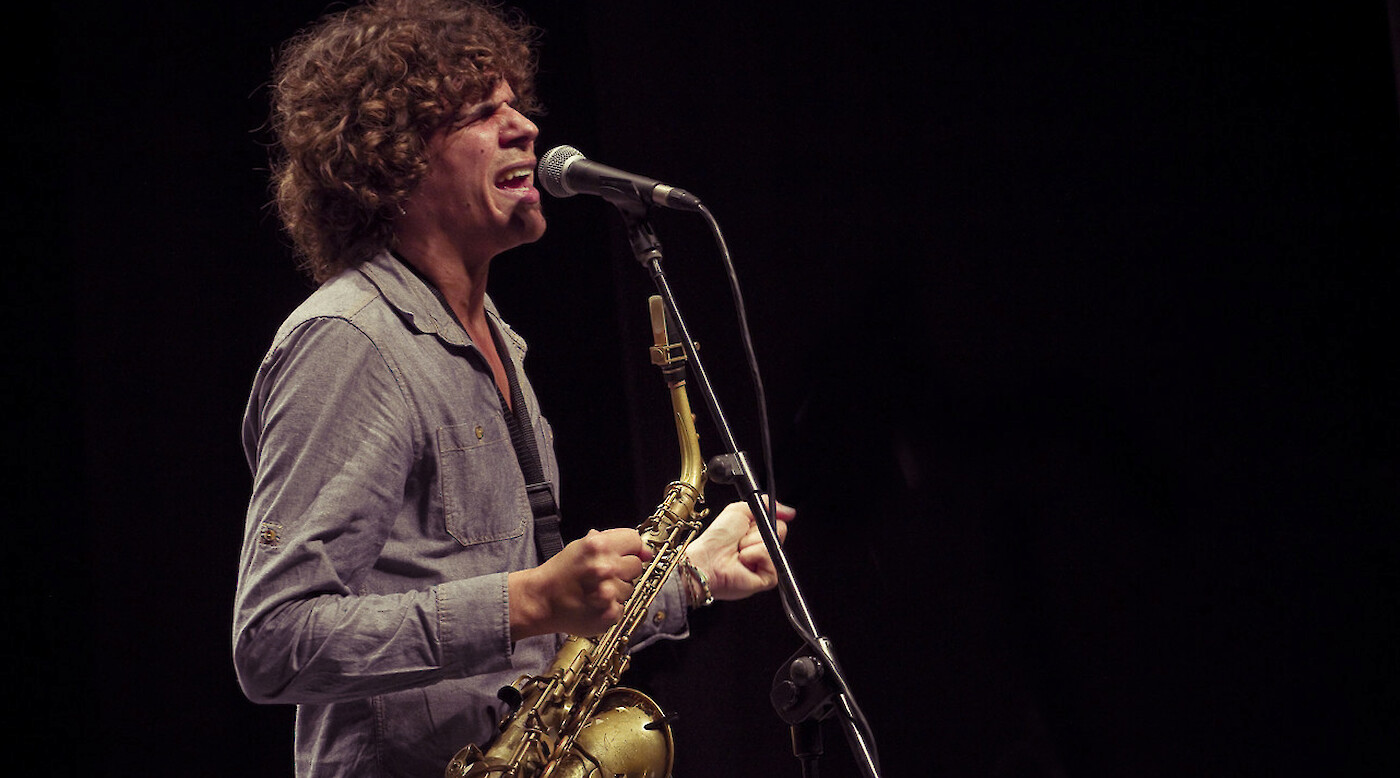 Saxophonist and cantaor flamenco Antonio Lizana comes to the U.S. to present his latest album "Quimeras del Mar," a mixture of flamenco and jazz.
Antonio Lizana Trío presents Quimeras del Mar, where saxophonist Lizana travels through jazz, guided by his inspiration for flamenco music. Nine songs written by himself make up a new album with strong Cádiz roots, and an international work.
Since the release of De viento in 2012, Lizana has performed at countless jazz festivals, always offering a vibrant and intense show. Lizana began playing the saxophone when he was 10, at the San Fernando Conservatory in Cádiz, Spain, and had his first contact with jazz at several workshops on that music genre by Jerry Bergonzi, Dick Oatts, Jim Snidero & Perico Sambeat. In 2011 he finished his Jazz studies at the Centro Superior de Música del País Vasco, where he started his own project, Antonio Lizana Group.
He was rewarded with the Cádiz Joven Award in recognition of his impact as an artist; he has taken part in the Miguel Blanco's Afrodisian Orchestra (Satierismos, 2011,) where he plays the saxophone, sings, and is in charge of arrangements. As a saxophone player, singer and arranger, he collaborated on the latest album by Arturo O'Farrill's Big Band, which is based in New York; this album won a Grammy for Best Instrumental Latin Jazz Album. Together with this Big Band he has shared the stage with Andy & Jerry González brothers, Dave Valentin, Papo Vázquez, Pablo Mayor, Cristina Pato, Ximo Tévar or Gregg Agust, among others.
Antonio Lizana Trío
Antonio Lizana: saxophone and voice.
Epi Pacheco: percussion.
Andrea Arnold: guitar.