AFI Latin American Film Festival 2023
"The AFI Latin American Film Festival" showcases the best filmmaking from Latin America and celebrates Ibero-American cultural connections, including films from Spain and Portugal.
Now in its 34th year, the AFI Latin American Film Festival is one of North America's largest and longest-running showcases of Latin American cinema. With the inclusion of films from Spain and Portugal, the festival celebrates Ibero-American cultural connections during National Hispanic Heritage Month. Featuring numerous international film festival favorites, award winners, local box office hits and debut works by promising new talents, the festival is one of Washington's top cultural events, a chance to see excellent new films and be part of the discussion between a diverse audience of filmmakers and film lovers.
---
Spanish Films at LAFF 2023
Strange way of life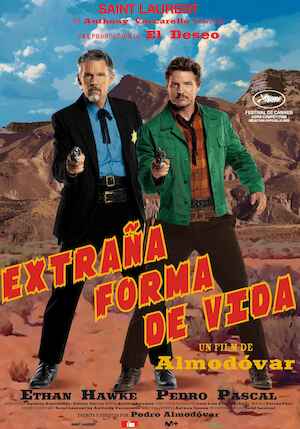 After twenty-five years Silva rides a horse across the desert to visit his friend Sheriff Jake. They celebrate the meeting, but the next morning Jake tells him that reason for his trip is not to go down the memory lane of their friendship.
The human voice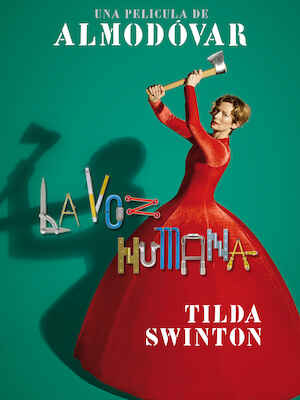 A woman watches time passing next to the suitcases of her ex-lover (who is supposed to come pick them up, but never arrives) and a restless dog who doesn't understand that his master has abandoned him. Two living beings facing abandonment.
They shot the piano player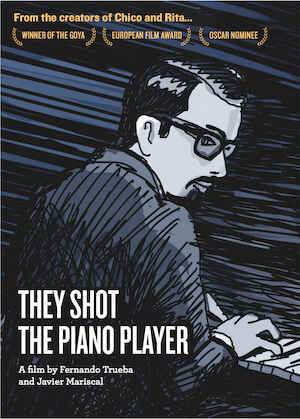 A New York music journalist goes on a quest to uncover the truth behind the mysterious disappearance of young Brazilian piano virtuoso, Tenorio Jr. A celebratory origin story of the world-renowned Latino musical movement Bossa Nova, They Shot The Piano Player captures a fleeting time bursting with creative freedom at a turning point in Latin American history in the 60s and 70s, just before the continent was engulfed by totalitarian regimes.
Upon entry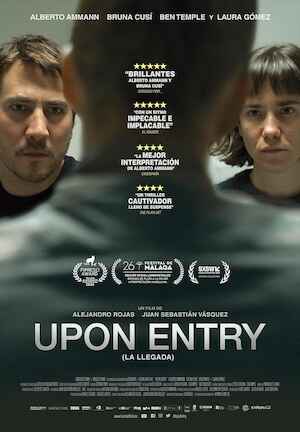 Diego, a Venezuelan urbanist, and Elena, a contemporary dancer from Barcelona, move to the United States with their approved visas to start a new life. Their intention is to boost their professional careers and start a family in "the land of opportunities." But upon entering New York airport's immigration area, they are taken to the secondary inspection room, where border officers will subject them to an unpleasant inspection process and a psychologically grueling interrogation.
Stay tuned and check our social media for a chance to win two free tickets for the Spanish film of your choice.