28th Latin American Film Festival
The AFI Latin American Film Festival showcases the best filmmaking from Latin America and, with the inclusion of films from Spain and Portugal, celebrates Ibero-American cultural connections.
Now in its 28th year, the selection of films will once again include numerous international film festival favorites, award winners, local box office hits and debut works by promising new talents.
The annual AFI Latin American Film Festival is one of Washington's most exciting cultural events – don't miss your chance to see excellent new films and be part of the discussion between a diverse audience of filmmakers and film lovers.
---
Spanish films at LAFF 2017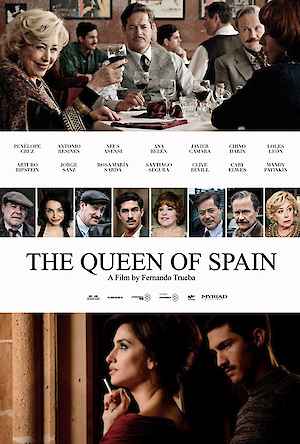 On Saturday, September 16, at 6:45 pm. Buy tickets.
On Sunday, September 17, at 1:15 pm. Buy tickets.
Directed by Fernando Trueba. Spain, 2016, 128 minutes. In English and Spanish with English subtitles. View trailer.
Spain's hilarious answer to Hail, Caesar! is Fernando Trueba's sequel to 1998's The Girl of your Dreams. Penélope Cruz again stars as movie icon Macarena Granada, who leaves Hollywood to shoot an epic musical about Queen Isabella of Spain in fascist-era Madrid. When the director of her previous film (Antonio Resines, also reprising his role) is arrested, Granada and her crew hatch a foolhardy plan to rescue him. With an all-star cast, including J.A. Bayona, Javier Cámara, Chino Darín, Cary Elwes, Mandy Patinkin and Santiago Segura, The Queen of Spain is a lavish, madcap love letter to cinema.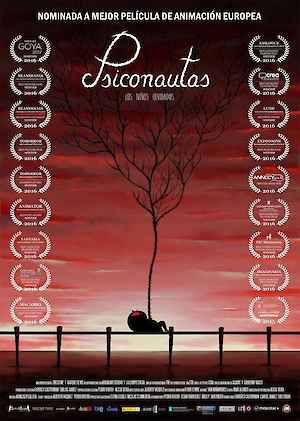 On Sunday, September 24, at 9:20 pm. Buy tickets.
On Monday, September 25, at 9:45 PM. Buy tickets.
Directed by Pedro Rivero and Alberto Vázquez (from the graphic novel by Vázquez), Spain, 2015, 76 minutes. In Spanish with English subtitles. View trailer.
Dinki is a teenage mouse living on a post-apocalyptic island in a world of anthropomorphic creatures. Fed up with her life at home, she and a group of friends decide to escape the island for life in the fabled big city, but not without her beloved Birdboy, on the lam and nursing a bad drug habit. Cartoonist Alberto Vázquez adapts his graphic novel for the screen, alongside partner Pedro Rivero, to craft a dark and twisted animated feature debut. With two cute hand-drawn leads, who burst into sudden fits of menace and provoke onscreen acts of bloodlust, Vázquez manages to tackle themes of climate change, systemic racism and class warfare.
The 28th edition of the AFI Latin American Film Festival runs September 14 – October 4, 2017. View full program.