2014 AFI Latin American Film Festival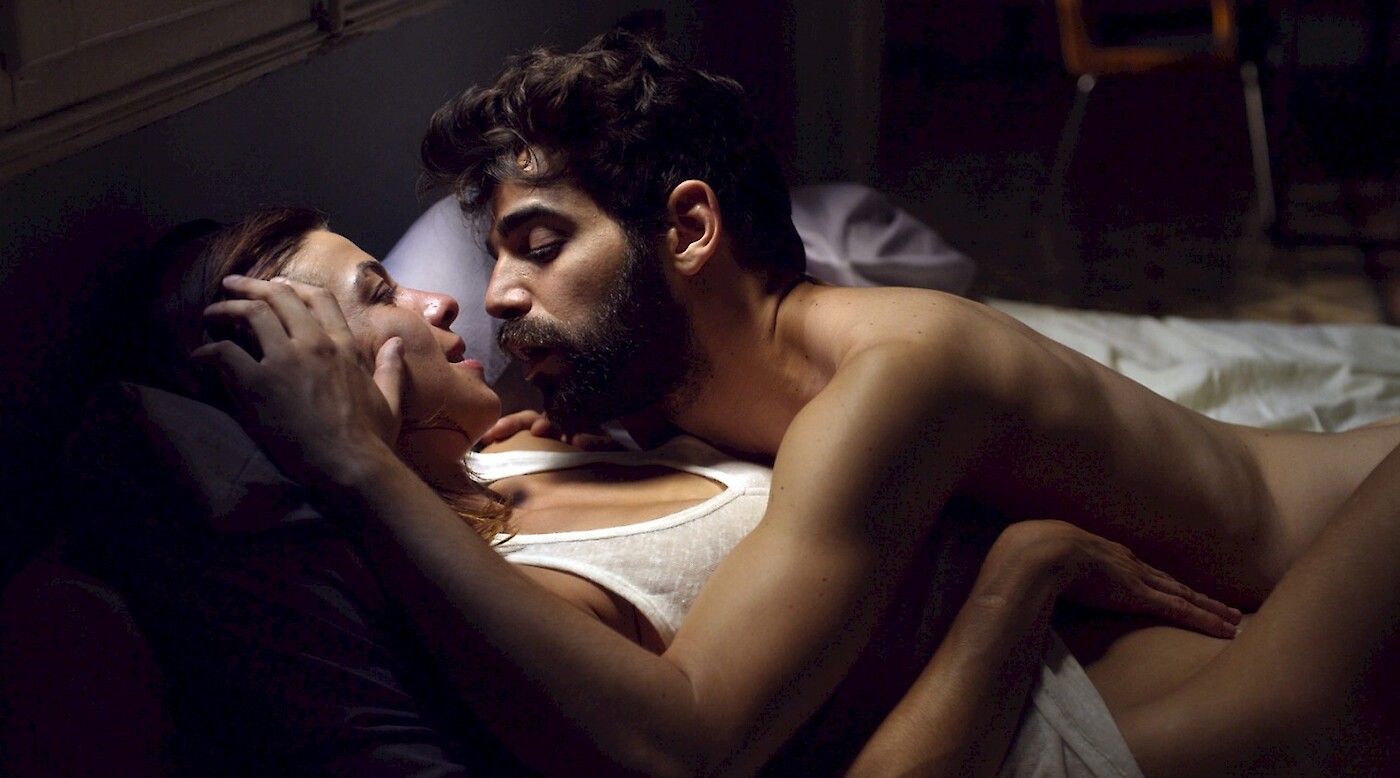 Celebrating its 25th edition, the AFI Latin American Film Festival showcases the best in cinema from Latin America with the inclusion of films from Spain and Portugal.
Highlights of the festival include a free sneak preview of animated adventure The Book Of Life, produced by Guillermo del Toro; Argentine thriller 7th Floor, starring Ricardo Darín; Paradise, a light-hearted rom-com about weight loss from Mexico's Mariana Chenillo; To Kill a Man, winner of the Grand Jury Prize in the World Cinema Competition at the Sundance Film Festival; Spanish filmmaker David Trueba's Living is Easy With Eyes Closed, winner of six Goya Awards; Brazilian animated fantasy The Bot and the World, awarded the top prize at this year's Annecy Animated Film Festival; Chile's Illiterate; Costa Rica's deadpan cockfighting comedy All About The Feathers; the U.S. premiere of Colombia's Gente de Bien, straight from its debut at the Cannes Film Festival; and the world premiere of The Crow's Nest, the first narrative feature from El Salvador in more than 40 years.
Spanish Films at AFI Latin American Film Festival:
On Saturday, September 27 at 5:00 pm; and Sunday, September 28 at 5:15 pm.
Albacete, Spain, 1966. Antonio (Javier Cámara, Talk to Her) is a high-school English teacher fond of using Beatles lyrics as a teaching tool for his students. When he finds out that John Lennon has arrived in Almería to shoot How I Won The War, he hops in his Fiat, intent on meeting his hero. Along the way, he picks up two runaways, teens Juanjo and Belén, and together they embark on a life-changing adventure.
AFI alum David Trueba has imbued this charming comedy with delightful period touches and a true sense of whimsy. Winner of six Goya Awards including Best Film, Director, Actor and Screenplay. Dir./Scr. David Trueba; Prod. Cristina Huete. Spain, 2013, color, 108 minutes. In Spanish with English subtitles. Not rated.
On Saturday, October 4 at 1:00 pm; Sunday, October 5 at 5:45 pm; Monday, October 6 at 5:20 pm; and Wednesday, October 8 at 5:20 pm.
Spanish superstars Joaquín Sabina and Joan Manuel Serrat embark on a Latin American tour in this rollicking documentary. Exiled to Mexico during Franco's dictatorship, the two singer/songwriters have formed a bond with Latin America, serving as folk heroes through the turbulent political times of the region. As they travel and perform from Mexico City to Buenos Aires, the filmmakers get behind-the-scenes access to incredible concert footage, interviews with superfans like Ricardo Darín and a glimpse into the hopes and fears of these talented performers.
Official Selection, 2013 San Sebastian Film Festival, 2014 Miami Film Festival. Dir./Scr. Francesc Relea; Prod. Tono Folguera, Isabel Jubert. Spain, 2013, color, 82 minutes. In Spanish with English subtitles. Not rated.
Q&A with screenwriter Clara Roquet, plus post-screening reception sponsored by SPAIN arts & culture, Embassy of Spain, on Wednesday, October 8 at 7:15 pm.
Alex (Natalie Tena, Game of Thrones, Harry Potter series) must leave Barcelona and her boyfriend, Sergi (David Verdaguer), for a year-long residency in Los Angeles. Brilliantly told through Skype chats, phone calls and texts, Carlos Marques-Marcet's accomplished contemporary romance recounts how the two do their best to stay connected but struggle with the physical and emotional distance between them.
Tena and Verdaguer won a Special Jury Award for Best Acting at this year's SXSW Film Festival for their performances. Best Film, Best Actress, Best Director, 2014 Malaga Film Festival, Best New Director, 2014 Seattle Film Festival. Dir./Scr. Carlos Marques-Marcet; Scr. Clara Roquet; Prod. Tono Folguera, Sergi Moreno. Spain, 2014, color, 99 minutes. In Spanish, Catalan and English with English subtitles. Rated R.
Co-productions include:
Post-screening reception sponsored by Café Azul on Thursday, September 18 at 7:15 pm (Opening Night); Saturday, September 27 at 7:15 pm.
A larger-than-life hero gets the big-screen treatment he deserves in this epic biopic, the story of freedom fighter Simón Bolívar (Édgar Ramírez, Carlos), the caddish aristocrat-turned-revolutionary who rallied against the Spanish crown in his quest for South American independence. Written by Timothy J. Sexton (Children of Men), directed by celebrated Venezuelan filmmaker Alberto Arvelo and featuring the first score composed for the screen by Gustavo Dudamel, Venezuelan music director of the LA Philharmonic.
Official Selection, 2013 Toronto Film Festival, 2014 Los Angeles Film Festival. Dir./Prod. Alberto Arvelo; SCR Timothy J. Sexton; Prod. Winfried Hammacher, Ana Loehnert. Venezuela / Spain, 2013, color, 119 minutes. In Spanish, English and French with English subtitles. Not rated.
On Friday, September 19 at 7:15 pm; Saturday, September 20 at 9:45 pm; and Tuesday, September 23 at 9:45 pm.
On the cusp of divorce, Sebastián (Ricardo Darín, The Secret in Their Eyes) and Delia (Belén Rueda, The Orphanage) face a parent's worst nightmare when their two children vanish on the walk down from their seventh floor Buenos Aires apartment. Panicked, Sebastián must begin a desperate search to find his kids before it's too late. But with the biggest day in his legal career ahead of him, could there be a deeper conspiracy at hand?
A box office sensation in both Argentina and Spain, this heart-pounding thriller features dynamo performances from two of the Spanish-speaking world's greatest stars. Dir./Scr. Patxi Amezcua; Scr. Alejo Flah; Prod. Álvaro Agustín, Jordi Gasull, Axel Kuschevatzky, Andrés Longares, Matías Mosteirín, Edmon Roch. Argentina / Spain, 2013, color, 91 minutes. In Spanish with English subtitles.