Tracing the path of Zurbaran's Jacob and His Twelve Sons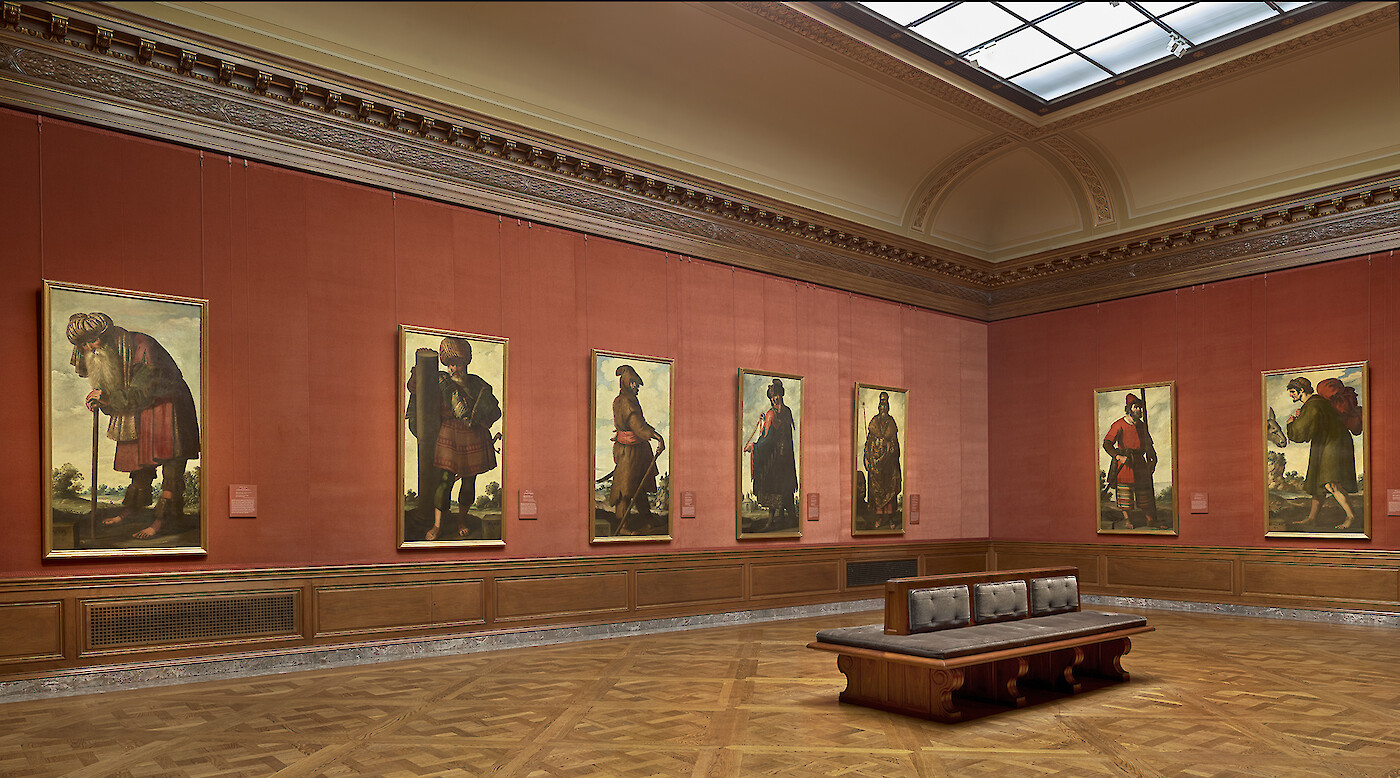 The concert performed by Voices of Ascension Orchestra is inspired by a series of 13 life-sized portraits by Francisco de Zurbarán now on view at The Frick Collection.
The story of the portraits is fascinating for its radical narrative. Working in Seville during Spain's Golden Age, Zurbarán (1598-1664), a painter best known for his Christian religious subjects, painstakingly illuminated the founders of the Jewish faith. Research indicates that the paintings were intended for the Spanish territories in the Americas. At least two copies reside in Lima, Peru, and Puebla, Mexico. However, they instead were sold in Europe, eventually purchased by London banker James Mendez, whose heirs sold them to Bishop Trevor.
In a remarkable statement of religious, political and social tolerance, following the repeal of the Jewish Naturalization Act in 1754, these overtly Jewish paintings were purchased in 1756 and displayed at Auckland Castle by Bishop Richard Trevor. At that time, Jews and other non-Anglican religious groups in Britain were treated with indifference, if not contempt. By surrounding his many influential guests with these imposing and exotic works, the bishop made a public appeal for social, political and religious consideration, which still resonates today.
Voices of Ascension presents a program that traces the path of these paintings, beginning in Renaissance Spain with Cristóbal de Morales Lamentabatur Jacob, Francisco Guerrero Sanctus from Missa Congratulamini mihi and Laudate Dominum for two choruses and orchestras, Alonso Lobo Sanctus from Missa Maria Madgalene, Tomas Luis de Victoria O Vos Omnes, and a harpsichord sonata by Spanish Court composer Domenico Scarlatti. The focus shifts to The New World with Roque Ceruti's Dixit Dominus for four choruses and orchestras with the finale in England with excerpts from George Frideric Handel's Joseph and His Brethren.