Tic, Tac, Toe: Flamenco without borders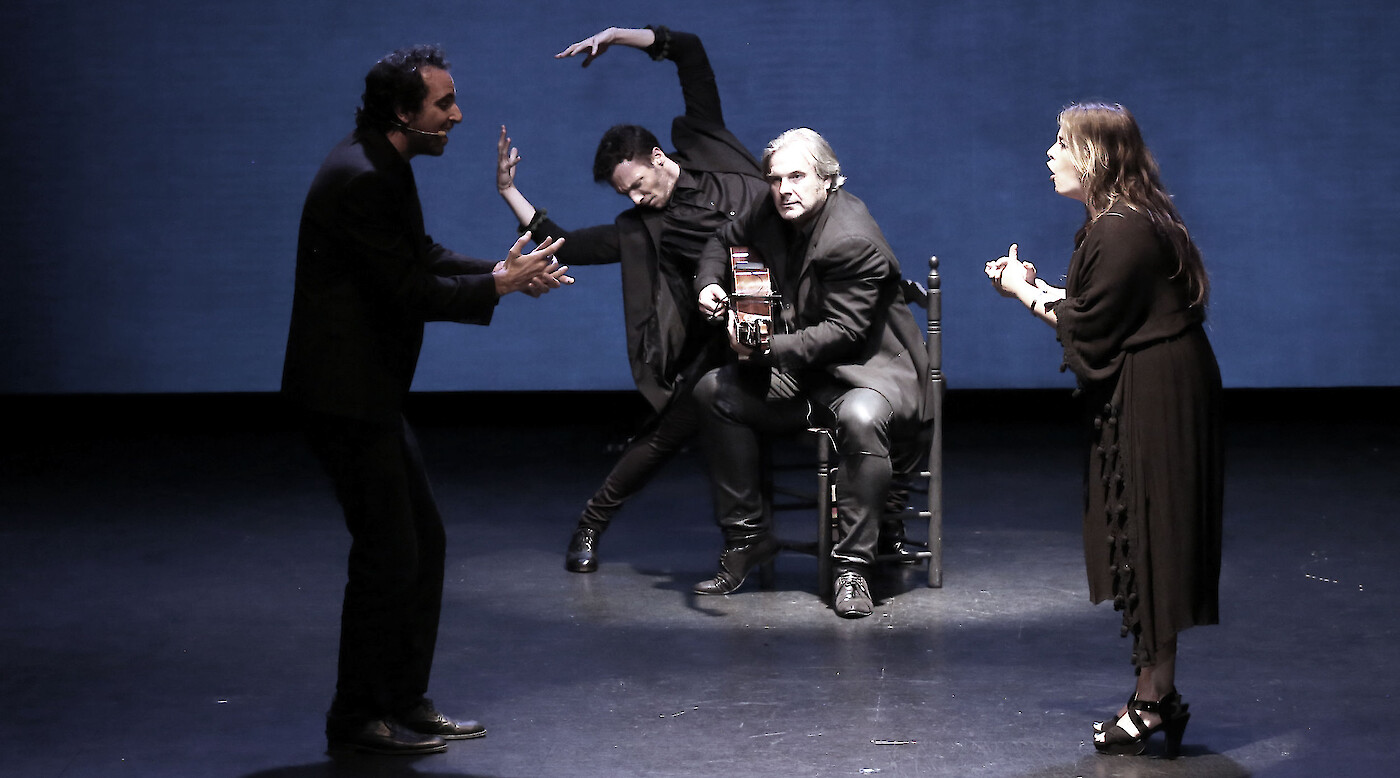 Tic, Tac, Toe, the famous X&O game, comes into life in this Flamenco show that reflects the ambition and strategy involved while playing.
For one hour, each player, through flamenco-style weapons, will try to be the first to fill a row of squares and win the game. Many Flamenco styles such as soleá, caña, seguiriyas, tangos and fandangos will be performed. The game consists in singing, guitar and dance – "played" by a dancer, a guitarist and two singers.
The musical composition was made by Daniel Yagüe, with the voice of Desiree Paredes and Pablo Oliva. The original idea of the choreography is from Juan Carlos Avecilla. Tic Tac Toe has won the Choreographic Contest of Spanish Dance and Flamenco of Madrid 2016, in "solo" modality, at the Teatro Fernan Gomez.
Participants
Juan Carlos Avecilla, bailaor
Daniel Yagüe, flamenco guitar
Desiree Paredes, cantaora
Pablo Oliva, cantaor