The Karamazoffs at the 2017 SOHO International Film Festival
The Spanish documentary on SoHo's artistic experimentation beginning in the 60s participates at the 7th edition of the SOHO International Film Festival.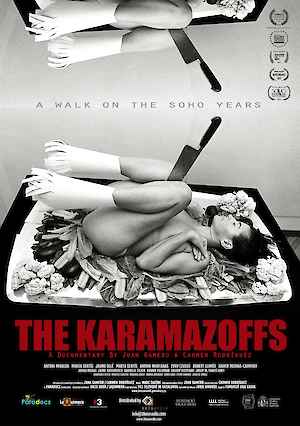 On Tuesday June 20 at 6 pm.
Directed by Juan Gamero and Carmen Rodríguez. Spain, 2016. Documentary.
In Catalan, English and Spanish with English subtitles. View trailer.
In the 1960s, the abandoned factories of New York's SoHo were occupied by artists from around the world, transforming this neighbourhood in the heartland of art experimentation. A group of artists, The Karamazoffs, and pioneers from that era, like Jonas Mekas and Jaime Davidovich, recall that colourful atmosphere through the 1960s, 70s and 80s, armed with exceptional vintage footage.
About the SOHO International Film Festival
From June 15 thru June 22, SOHO Film Fest celebrates cutting-edge digital technology while honoring traditional forms of storytelling, encouraging new and seasoned filmmakers from New York City and around the world. The Festival expects to draw audiences to New York City, known for its artistic community and cultural sophistication, helping boost the profile, the sense of pride, and the economy of the local community and the city itself.
Accepting full-length features, short films and documentaries from professionals and amateurs alike, the Festival holds screenings, panels, social events and other networking opportunities for everyone involved. Leading figures from all disciplines of the film industry will attend.
Post-screening Q&A with the filmmakers and/or cast in attendance. The Gala Awards Night will be held on Thursday, June 22 to announce the winning films.