Girl Gets Girl at NewFest 2016
Directed by Sonia Sebastián, the film will have its New York Premiere at NewFest 2016, New York's LBGT Film Festival.
Girl Gets Girl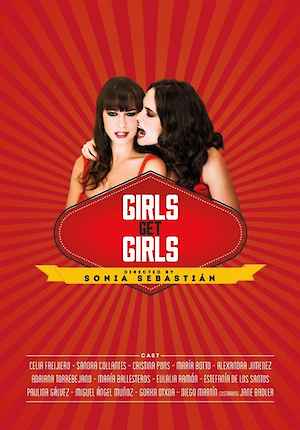 On Sunday, October 23 at noon.
Original title: De chica en chica.
Directed by Sonia Sebastián, Spain, 2015, 88 minutes.
In English and Spanish with English subtitles. View trailer.
Inés has lived the American dream in Miami for nine years. When she's caught cheating on her girlfriend, her world tumbles down. For the first time in years Inés asks herself what she wants in life… and she knows the answer. It's time to get back home, to get back to Madrid, even if it means she will have to face the mess she left behind.
What Inés really wants is to finally succeed in seducing Lola, the hot straight best friend of Verónica Psyco, the woman Inés left nine years ago –pregnant and on their wedding day. And as usual, Inés has chosen the worst time ever: she arrives in the middle of a party at Lola and Verónica's shared home. There she meets Candela, Verónica's daughter (and almost hers) and all the women and friends she once left. Will she run away again or is it finally time to settle down?
A comedy based on the globally successful Web series, Girl Gets Girl mixes seduction, surprises and melodrama. Channelling the effervescence of Pedro Almodovar's witty pastiche films, director Sonia Sebastian coaxes whip-smart performances from this gorgeous cast of ladies.
About NewFest
NewFest 2016 runs November 20-25, and features over 100 films, panels and parties that shed a light on the LGBT experience.
Q&A with filmmaker and select cast follows the screening.