Indestructible at the 19th Havana Film Festival New York
This documentary by David Pareja follows Flamenco singer Diego "El Cigala" during his journey while recording his latest salsa work.
Havana Film Festival New York (HFFNY) is an internationally recognized film festival celebrating Latin American cinema. In its 19th anniversary, HFFNY features more than 40 films from the most exciting cinematic talent from Argentina, Brazil, Chile, Colombia, Cuba, Ecuador, Mexico, Paraguay, Venezuela and the United States. In this year's edition, HFFNYC presents a documentary directed by Spanish filmmaker David Pareja in its New York premiere.
Indestructible, The Soul of Salsa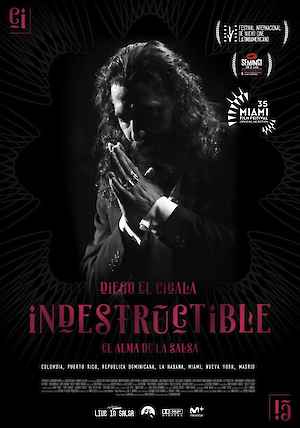 On April 11 at 3:40 pm.
On April 13, 6:50 pm.
Directed by David Pareja, 2017, 78 minutes. View trailer.
This musical documentary follows Spanish flamenco singer Diego "El Cigala" as he embarks on a journey to make a salsa record. With stops in Cali, Havana, Punta Cana, San Juan, Miami and New York, Indestructible is a musical tour-de-force, enlisting the likes of Omara Portuondo, Larry Harlow and the Fania All-Stars as our guides.
Director David Pareja studied film at Cuba's Escuela Internacional de Cine y Televisión de San Antonio de los Baños (EICTV), and audiovisual communication at Universidad de Sevilla. He has worked as a journalist, manager, programmer and educator. Indestructible: The Soul of Salsa is his first feature film.
About Havana Film Festival
HFFNY upholds the reputation for which it is known: enriching and expanding the vision of Latino culture in the United States. The films chosen each year reflect strong cultural and social identities rooted in their respective countries. The festival offers the audience the opportunity to see award-winning full-length feature films, documentaries, shorts, animation, and classics as well as new independent films rarely screened in the U.S.