Eva Davidova in 24:7 at Times Square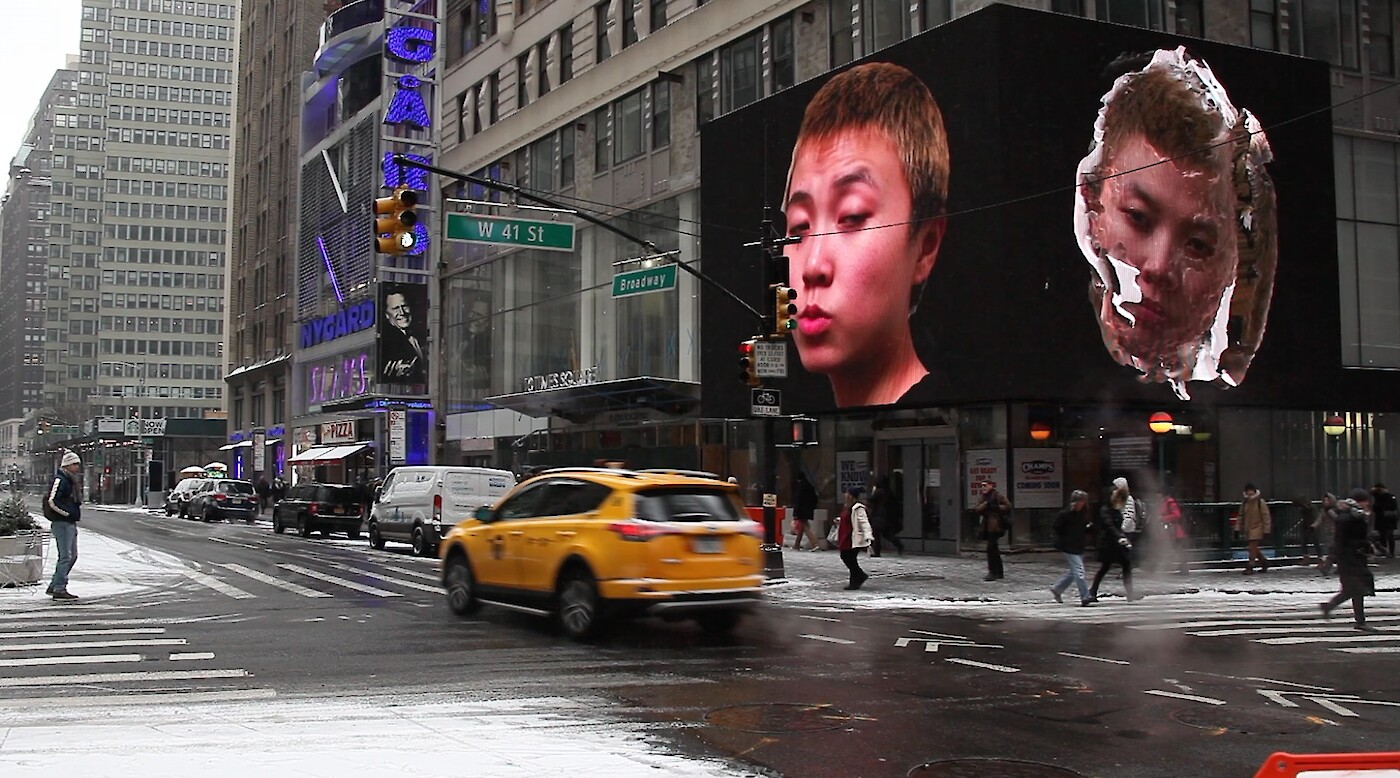 Spanish artist Eva Davidova presents "Intentions" (2017) and "Matt, Esquina Adidas" (2010) in a video takeover at 10 Times Square created by ZAZ.
24:7 is a two week video art takeover by an alliance of international artists on the billboard at the corner of 41st St and Broadway (10 Times Square). This project brings together artists from Asia, Africa, Europe, Australia and the Americas and tests the power of art to meaningfully engage the public.
Connecting to the context of Times Square's billboards, Eva Davidova's Intentions explores the fictitious neutrality of data and its mixture with our bodies. Deceptively "cold" and omnipresent, data becomes public space, where our mental spaces are seized, enraptured, or excluded.
About Eva Davidova
Davidova is a Spanish/Bulgarian multidisciplinary artist based in New York. The issues in her work –behavior, cruelty, ecological disaster and manipulation of information– emerge as paradoxes rather than assumptions, in an almost fairy-tale fashion. Davidova has exhibited at the Bronx Museum in New York City; Everson Museum, Syracuse; Albright Knox Museum, Buffalo; MACBA, Barcelona; CAAC Sevilla and Instituto Cervantes, Sofia among others.
She received the 2008 M-tel Award for Contemporary Bulgarian Art and the 2009 Djerassi Honorary Fellowship. Recent shows include Birds Birth at the ASU Emerge Festival and at the PhotoEspaña Festival in Madrid; a curatorial project, Happenland, at Radiator Gallery in NY; Playground for Drowning Animals; and Transfer and Disappearance at the Media Center by IFP.