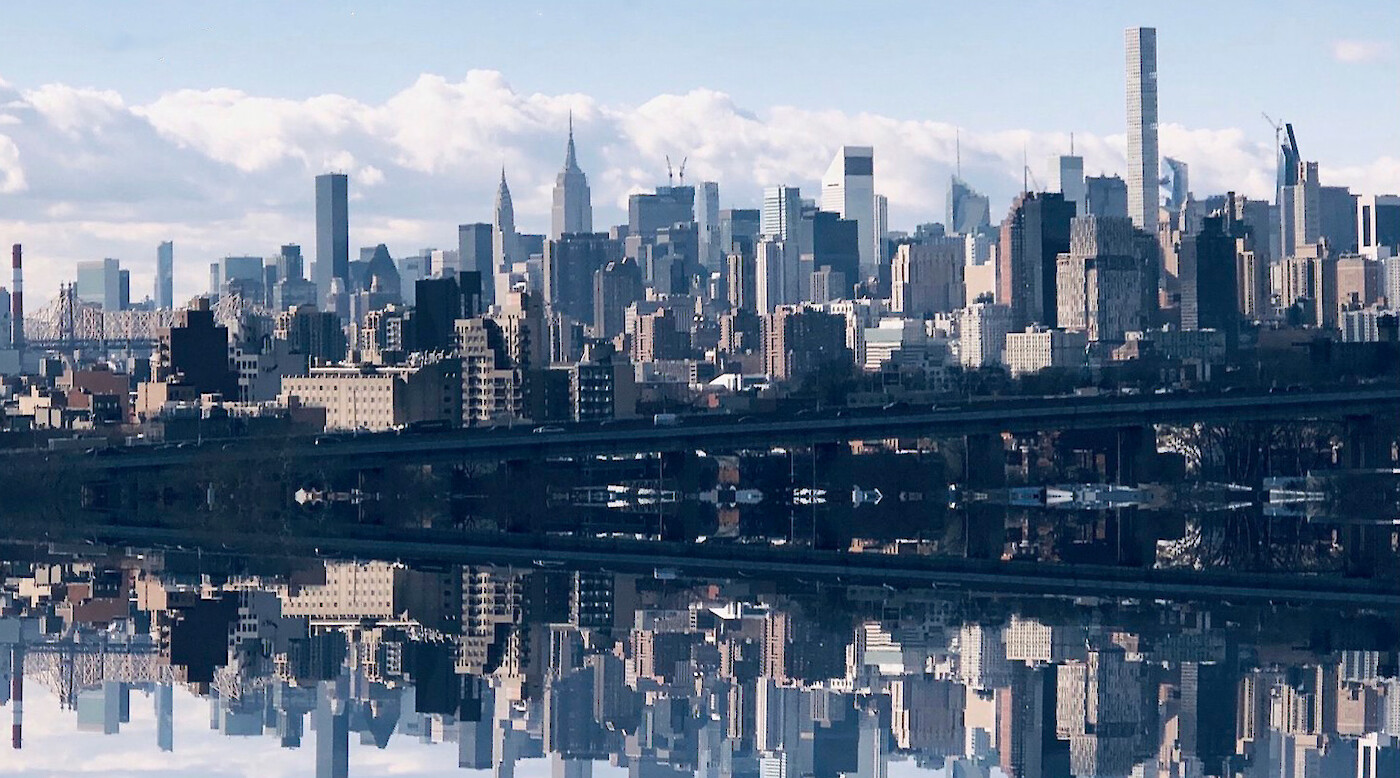 Casa Limón presents the third edition of Casa Limón NY Week, featuring new talent and high-quality projects to renew the music scene.
Casa Limón is a record label and production company owned and directed by producer and composer Javier Limón. Paco de Lucía, Wynton Marsalis, Joe Lovano, Caetano Veloso, Tom Harrell, Alicia Keys, Enrique and Estrella Morente, José Mercé, Bebo Valdés, Buika, Diego El Cigala, Mariza, or Anoushka Shankar are just some of the artists that have recorded with Casa Limón.
During the span of a week, a wide variety of events will take place in New York City. The Paco de Lucía Project will give the audience an opportunity to listen to the great band that accompanied De Lucía for 10 years. This years' Casa Limón Evening will offer a night full of music; a tribute to Carmen Linares, the greatest female flamenco singer alive today; the presentation of the new Casita Limón platform, a joint venture with Sony Music/Latin; and performances of artists such as Spanish singer songwriter Rebeca Jiménez and Venezuelan vocalist Nella who will present her debut album Voy (Casa Limón Records, 2019).
The Paco de Lucía Project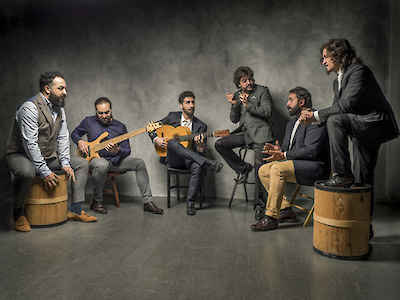 On Sunday, October 13 at 8 pm. Buy tickets.
At Symphony Space, 2537 Broadway, New York, NY 10025.
The Paco de Lucía Project reassembles the original band that toured with the legendary flamenco guitarist for the last 10 years of his career. A longtime collaborator and producer of Paco de Lucía, Javier Limón brings the secrets of flamenco to the highest level to create an experience that honors the legacy of Paco de Lucía, while paving a new path into the future of flamenco. The band is comprised of percussionist Israel Suárez 'Piraña', Cuban born bassist Alain Pérez, guitarist Antonio Sánchez, harmonica virtuoso Antonio Serrano, vocalist David de Jacoba and dancer Antonio Fernández 'Farru'.
Rebeca Jiménez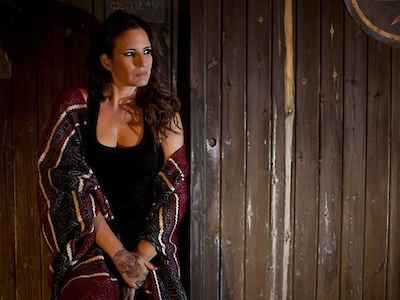 On Wednesday, October 16 at 7 pm.
Reserve your tickets at

[email protected]

(general admission: $15; ICNY members: $10).
At Instituto Cervantes, 211 E 49th Street, New York, NY 10017.
Born in Segovia but Mexican at heart, Rebeca Jiménez will perform her music in New York for the first time. Rebeca will offer a concert full of emotions with her more Mexican side presenting some of the repertoire included in her forthcoming album, La Mexicana. Accompanied by guitar and trumpet, she will perform on piano traditional rancheras as well as her own. She will also perform her most popular songs that led her to collaborations with artists such as Neil Young, John Fogerty, Miguel Ríos, Andrés Calamaro, Coque Malla, Pereza and many more.
Volando Iberia Night
On Thursday, October 17 at 7 pm.
At DROM NYC, 85 Avenue A, New York, NY 10019.
Volando is a documentary produced by Casa Limón and co-sponsored by Iberia, Berklee's MMI and Berklee Latino. This documentary was shot during the Volando tour, which was a series of concerts presented in Panamá, Cuba, Boston, Spain and Lisbon featuring Berklee alumni and renowned artists from each of those countries. The documentary will be screened in all of Iberia airline's flights in December of this year.
A Casa Limón Evening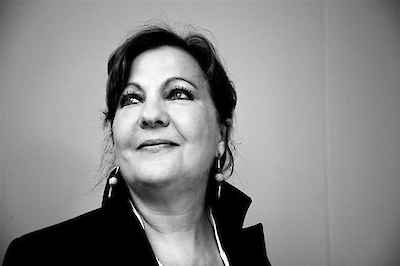 On Thursday, October 17 at 7 pm. Buy tickets.
At DROM NYC, 85 Avenue A, New York, NY 10019.
Building on last year's Gala, Casa Limón and with the collaboration of the Berklee Mediterranean Music Institute, Iberia and Sony Music/Latin, will present a night full of music. The evening will open with a showcase of young emerging musical talent who will present the Casita Limón platform, a joint venture with Sony Music/Latin whose goal is to discover, promote and develop new musical talent. New voices in the Latin and Spanish music scene, including Rebeca Jiménez, will then present a selection of works from their new albums.
The evening's highlight will be the presence of one of the world's greatest Flamenco female singers, Carmen Linares, who is considered to be a living legend. She will be honored with the Berklee Master of Mediterranean Music Award, for her achievements throughout her extraordinary career, for her unquestionable commitment to promote women in the arts and for being a seminal voice for a younger generation of Flamenco singers.
The evening will include performances from Carmen Linares, Rebeca Jiménez, Martín Guas, Regina Crisosto, Delfina Cheb, Tamara Jokic and Limón Jr.
Azcona by David Trueba
•On Thursday, October 17 at 7 pm. Free.
At Instituto Cervantes, 211 E 49th Street, New York, NY 10017.
Rafael Azcona would have liked to the invisible man, however his name is engraved in the history of Spanish cinema. As described by those who knew him, Azcona was a magnificent writer, with a sharp social irony. He began writing stories in the satirical maganize La Codorniz, where he already demonstrated his enormous talent to criticize, always in a humorous way, the current state of values. The documentary Imprescindibles, directed by journalist Fernando Olmeda, pays tribute to this brilliant screenwriter and shows his most human version through testimonies from people who knew and worked with him. Spanish novelist, film director and screenwriter David Trueba will guide us through the works of the great Azcona.
Rebeca Jiménez
On Saturday, October 19 at 7 pm. Buy tickets.
At Rockwood Music Hall, 196 Allen Street, New York, NY 10002.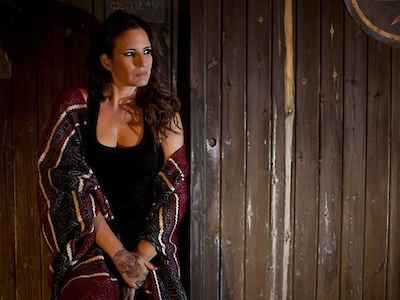 Spanish songwriter and singer Rebeca Jiménez is an important voice in the Spanish music scene. After living in Mexico for some time, her music bridges from Spanish rock to Mexican traditional music. Jiménez will offer an exciting concert with her #RockRanchero –a new way of understanding the traditional Mexican rancheras.
Accompanied by Toni Brunet on electric guitar, she will perform songs from her previous albums in which she collaborated with artists such as Neil Young, John Fogerty, Miguel Ríos, Andrés Calamaro, Coque Malla, Pereza among many others.
Nella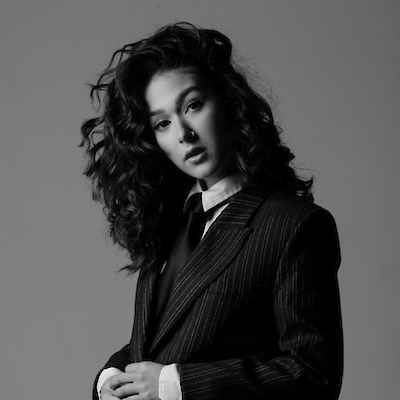 On October 21 at 8 pm. Buy tickets.
At (Le) Poisson Rouge, 158 Bleecker Street, New York, NY 10012.
Latin Grammy Nominated vocalist Nella is a Berklee College of Music graduate, where she shone as a soloist in her own right. Her music is a meeting place for her country's folklore roots, the influence of her contemporaries, and the music of the Andalusian region. In 2018 Nella was asked to join the stellar cast of Oscar Award winner Asghar Farhadi's movie Everybody Knows, which includes Javier Bardem, Ricardo Darín and Penélope Cruz. In the movie, she sings songs written by Limón exclusively for the screenplay.
Her current project –comprised of music and production by Javier Limón– has already been signed by IMG/Casa Limón Records. Her debut álbum called Voy was released during the spring of 2019, and is distributed worldwide through The Orchard.