Everyone Will Burn at Screamfest 2022
Spanish director David Hebrero's "Everyone Will Burn" participates at the 22nd edition of the Screamfest Horror Film Festival, the largest and longest running horror film festival in the United States.
The Screamfest Horror Film Festival was formed in August 2001 by film producers Rachel Belofsky and Ross Martin in order to give filmmakers and writers in the horror/sci-fi genres a venue to have their work showcased to people in the industry. The Festival premieres and showcases new work from American and international independent horror filmmakers. The 22nd edition is scheduled from October 11 to the 20.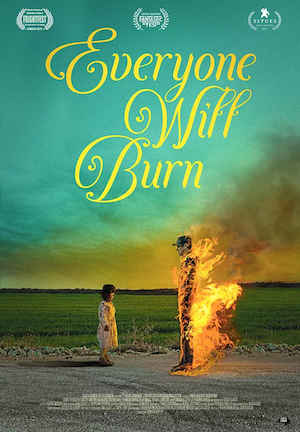 Directed by David Hebrero, Spain, 120 minutes.
Original title: Y Todos Arderán.
In Spanish with English subtitles. Watch trailer.
In a small village in Leon, Spain, María José (30 Coins and Sexy Killer's Macarena Gomez) prepares to end her life after failing to get over the death of her son years before. Everything changes when she receives a visit from Lucía, a strange little girl who might be connected to a local legend about stopping an impending apocalypse. With the enigmatic girl by her side, María José faces the corrupt community, triggering strange events and a series of horrific deaths among the local population.