A Wild Stream at LA OLA Showcase
"LA OLA Showcase" presents a new series of special one-off screenings as part of its ongoing effort to create a bridge between Spain and the Americas by bringing groundbreaking independent cinema.
A Wild Stream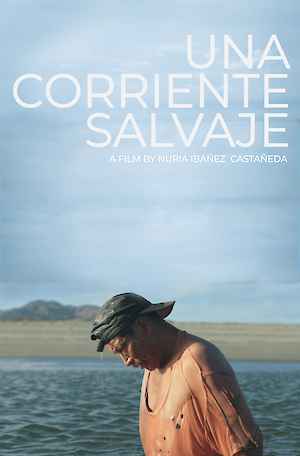 Original title: Una corriente salvaje.
Directed by Nuria Ibáñez, 2018, 72 minutes. Watch trailer.
In Spanish with English subtitles. Winner of the True Vision Award at True/False Film Fest 2019, Best Mexican Documentary Award at Morelia 2018.
Followed by Q&A with Nuria Ibáñez and LA OLA director Rocío Mesa.
Chilo and Omar seem to be the only two men on earth. They live on a solitary beach and spend everyday fishing to survive. Their friendship, suffused with sensuality, becomes a kind of love story. Exploring their conversations and their relationship, the film offers a portrait of the human condition.
About Nuria Ibáñez
Nuria Ibáñez Castañeda is a Spanish filmmaker who studied information technology at the Complutense University of Madrid (UCM) and screenwriting in Mexico. Her feature documentary La cuerda floja (2009) participated in 18 festivals around the world, and won the New Look award at the 16th Visions du Réel – International Documentary Film Festival in Nyon.
Her documentary El cuarto desnudo (2013) has participated in more than 10 Mexican and international festivals, and received the Best Documentary Made by a Woman and the Best Feature Documentary awards at the 11th FICM; the Best Film in competition for the Human Rights prize at the 16th Buenos Aires International Independent Film Festival (BAFICI, in Spanish); and the Best Film at the 13th REC International Film Festival of Tarragona, among other prizes.