2021 Recent Spanish Cinema in LA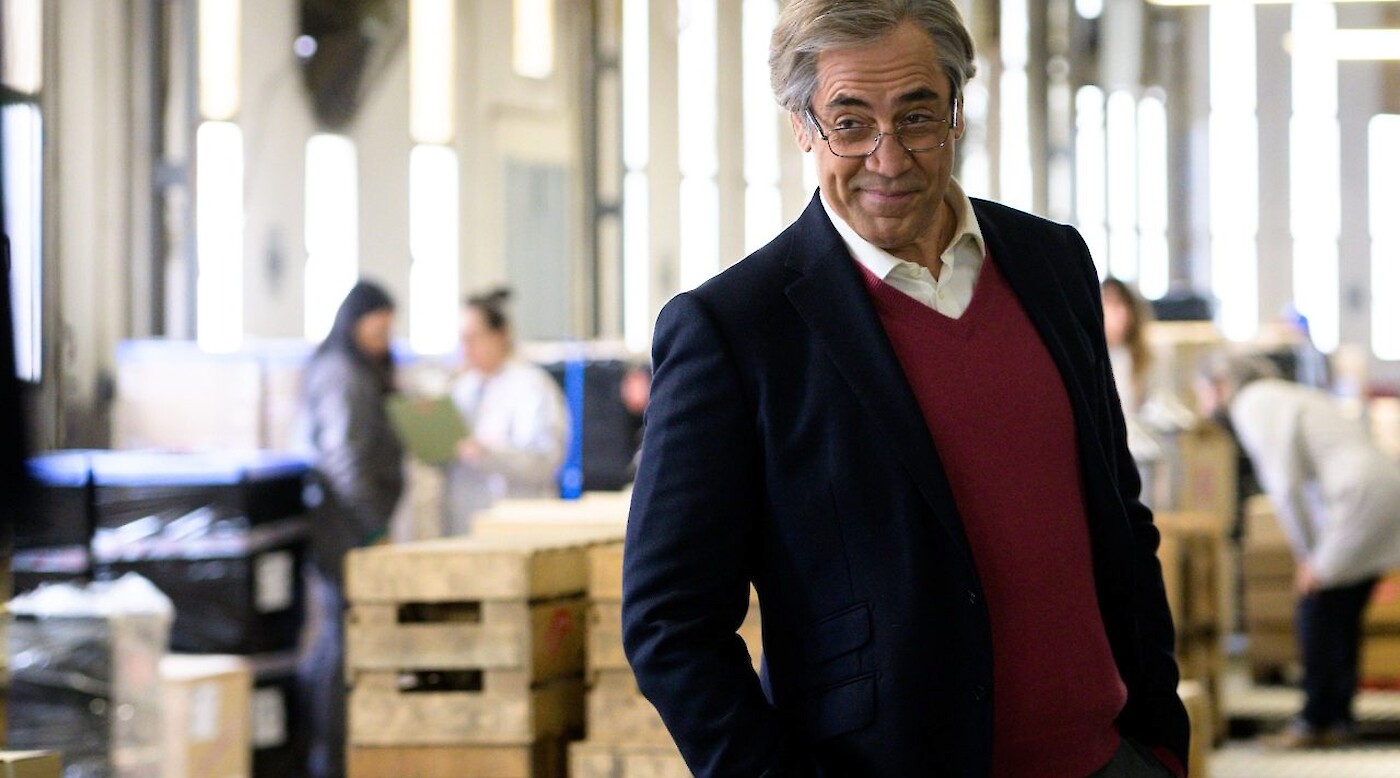 Los Angeles and Miami join forces for another year to co-host a special edition of "Recent Spanish Cinema," featuring online and in-person screenings as well as virtual conversations with filmmakers and cast members.
Since 1994, the Recent Spanish Cinema Series has been presenting the a curated list of current Spanish films. The Series is a Seventh Art showcase of Spain's top cinema personalities, who have contributed significantly to putting "Made in Spain" productions in the vanguard of international filmmaking.
Talents such as Carmen Maura, Álex de la Iglesia, Paco León, Fernando Trueba, Angela Molina, Antonio de la Torre, Paz Vega, Luis Tosar and Eduardo Noriega have attended this event and left their personal stamp on the Recent Spanish Cinema Series. And each year, more long-standing celebrities as well as up-and-coming artists in Spanish cinema are adding their names to the list of participants, telling us about their film experiences at the Q&A sessions for the attending audiences.
The Good Boss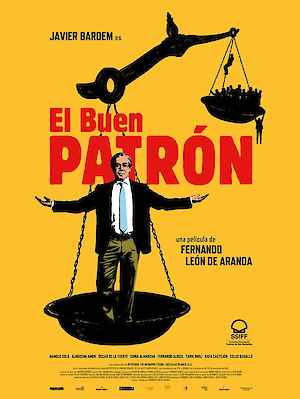 Filmmaker Fernando León de Aranoa reteams with his Loving Pablo and Mondays in the Sun star Javier Bardem in this pointed satire of Spain's economic and cultural shifts. In the title role, Bardem plays the conniving head of a family-owned manufacturer of precision scales –a company thrown out of balance when a campaign to win an award brings innumerable workplace tensions to the surface. "With a style reminiscent of the Coen brothers' trademark cinematic sarcasm, especially in their quirkier works like Burn after reading, León de Aranoa spins a story (which he also wrote) of bad behavior trying to pass itself off as good", writes Jordan Mintzer from The Hollywood Reporter.
The Cover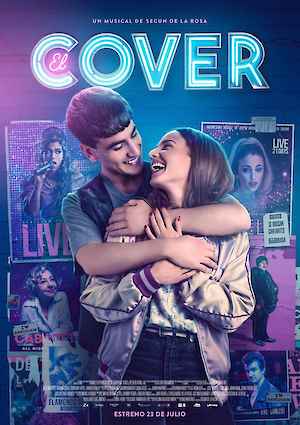 The Young Jury Award winner at the 2021 Málaga Spanish Film Festival, The Cover is the crowd-pleasing debut from actor-turned-filmmaker de la Rosa. In the seaside resort of Benidorm, young Dani (Àlex Monner) spends his days as a waiter, afraid to follow his passion for singing. Enter Sandra (Marina Salas) and Margarita (Carolina Yuste), performers whose acts are tributes to Adele and Amy Winehouse. Though singing cover songs isn't quite Dani's idea of musical success, he is smitten with Sandra, who gives him the courage to find his voice.
Mighty Flash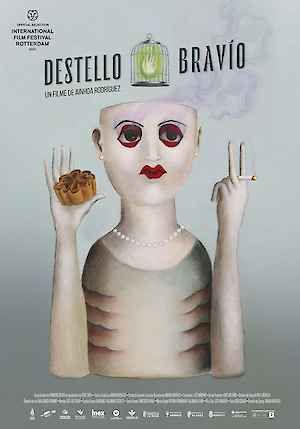 Managing to stage precise set-ups with a non-professional cast, Ainhoa Rodríguez's feature debut earned the director awards at both the Málaga and San Sebastián film festivals. As its young people leave Puebla de la Reina in search of better opportunities, the older women of the remote town find themselves stuck between memories of the past and dreams of the future in this unusual drama.
Ama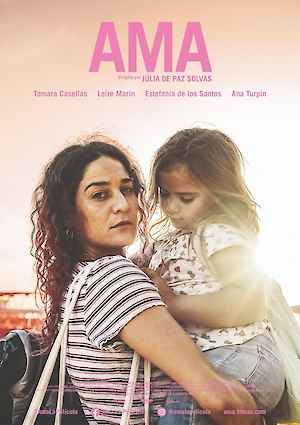 This drama was named Best Film at the 2021 Málaga Spanish Film Festival, where newcomer Tamara Casellas also won the Best Actress award. This story is set in motion when Pepa (Casellas) and her six-year-old daughter, Leila (Leire Marin Vara), are evicted; forced to fend for themselves on the streets, the two form an exceptionally close bond. "AMA looks at motherhood as a human relationship … and shines a light on those women who are facing this task alone, desperately trying not to fall short of the mythicized ideals of motherhood," notes the filmmaker.
The House of Snails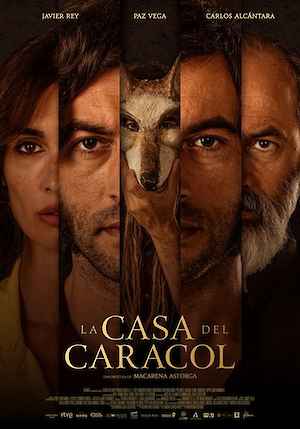 Shot during the pandemic, an air of unease pervades this thriller, Macarena Astorga's feature directorial debut. Successful author Antonio (Javier Rey) hopes to cure a case of writer's block with a change of scenery and moves to a remote town in Andalusia. Though he hits it off with a real estate agent (Paz Vega), most of the villagers are standoffish, wondering if this outsider could be the shape-shifting killer of legend. When a young woman is found dead, Antonio has reason to suspect a brutish local character –but the truth turns out to be stranger than fiction.
Ane is missing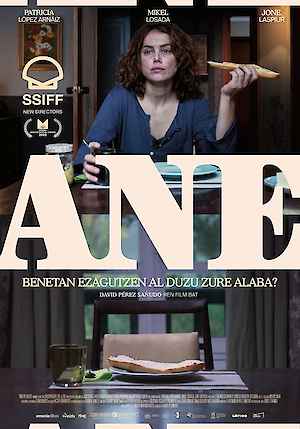 Winner of three Goya awards, the first feature film from Basque director David Pérez Sañudo is set in the Basque Country during the final period of ETA terrorist activity in 2009. The film follows the story of Lide (Patricia López Arnaiz), a young mother who works as a security guard at a controversial local infrastructure project. When her adolescent daughter Ane (Jone Laspiur) disappears after the two argue, Lide enlists the help of Ane's father, Fernando (Mikel Losado), and discovers that her daughter has grown into someone she no longer recognizes.
Baby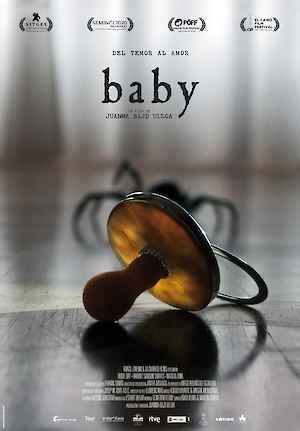 The atmosphere is creepy and thick in this psychological thriller, which has no dialogue but makes up for it with Koldo Uriarte & Bingen Mendizábal's Feroz-winning/Goya-nominated original score. Rosie Day stars as Neska, a junkie mother who hits rock bottom when she sells her newborn baby to an adoption broker. She immediately regrets her decision, as there is something sinister about the baby's new caretakers, Emakumea (Harriet Harris) and Albinoa (Natalia Tena), who live in a crumbling mansion surrounded by a dark forest. As Neska embarks on a quest to reclaim her infant son, she descends into a dark fairytale world.
Carpoolers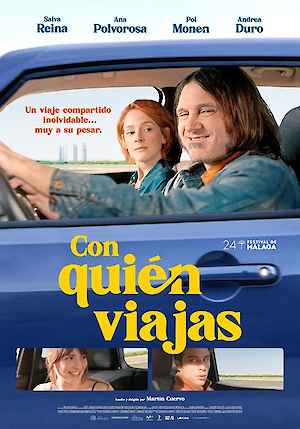 In this comedic road trip by first-time feature writer-director Martín Cuervo, four strangers looking to travel from Madrid to Cieza, Murcia, connect through a mobile app and agree to carpool. Motor-mouthed Ana (Ana Polvorosa), good-natured Elisa (Andrea Duro) and pensive Miguel (Pol Monen) are content to ride while Julian (Salva Reina) –an odd sort– takes the wheel. But as conversations pass the time along the way, revelations connect the passengers when their driver takes them on some unusual turns.