Los lunes al sol
Meadows Museum present the Spanish film "Los lunes al sol" by director Fernando León de Aranoa as part of its film series "Movies with the Meadows."
Movies with the Meadows pairs scholar and screen; these in-person film screenings are followed by a short talk in the museum's auditorium. On February 24, The Meadows Museum presents Los lunes al sol (Mondays in the Sun) as part of the SMU World Languages and Literatures 7th Annual International Film Festival. This film depicts the effects of unemployment on a group of laid-off Spanish dockworkers who spend their days at the local watering hole lamenting their bleak lives.
Mondays in the Sun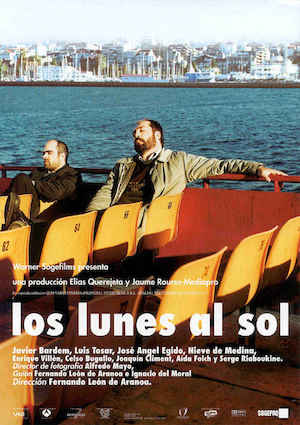 On Thursday, February 24 at 6 pm.
Directed by Fernando León de Aranoa, Spain, 2002, 113 minutes.
Original title: Los lunes al sol. In Spanish with English subtitles. Watch trailer.
Following the screening, join Dr. Constantin C. Icleanu for a short talk on the film.
This is the story of those who live as if every day was a constant Sunday, those who spend their Mondays in the sun. The story of people who worked in a dockyard but are now unemployed. Los lunes al sol won five Goya Awards, including Best Film, Best Director, and Best Lead Actor. The film stars Academy Award-winning actor Javier Bardem.