2020 Flamenco Festival on Tour: Boston
For 20 years, Flamenco Festival has been promoting the dialogue between Flamenco, Jazz and music from different origins by touring the U.S. with the best Spanish Flamenco artists in several cities across the country.
Due to increased concerns regarding COVID-19, this activity has been postponed to Fall 2020.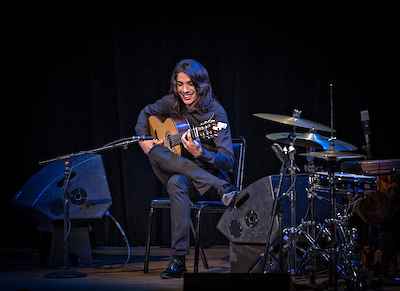 On Sunday, March 15 at 8 pm. Buy tickets.
At City Winery, 80 Beverly St, Boston, MA 02114.
Guitarist José del Tomate, acclaimed for his remarkable technique and rhythmic expressions, is regarded as one of the best Flamenco guitarists of the new generation. Born in Almeria to a family of artists, he is the son of the legendary Flamenco guitarist Tomatito. Over the past two years, he has been a member of his father's group, toured around the world, and released his first solo album, Plaza Vieja.
With Cristóbal Santiago (second guitar) and Morenito Hijo (vocal and palmas).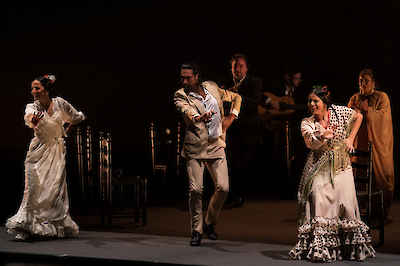 On Saturday, March 21 at 8 pm. Buy tickets.
On Sunday, March 22 at 3 pm. Buy tickets.
At Berklee Performance Center, 136 Massachusetts Ave, Boston, MA 02115.
Gala Flamenca has long been the centerpiece of Flamenco Festival, bringing together exceptional dancers and singers in an evening that demonstrates the range and vibrancy of flamenco. This year's very special Gala presentation features Eduardo Guerrero, known for his "marvelously eccentric solos" (The New York Times); María Moreno, whose dance pays tribute to the traditional style of Cádiz; Mercedes Ruiz, lauded for her "commanding truth and virtuosity" (Financial Times); and rising singer Maria Terremoto, the youngest artist ever to receive the Giraldillo Award for New Artist at the Seville Flamenco Biennial.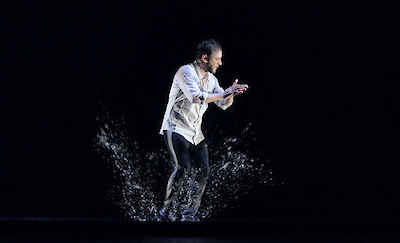 On Saturday, March 28 at 8 pm. Buy tickets.
On Sunday, March 29 at 3 pm. Buy tickets.
At The Huntington Theater, 264 Huntington Ave #4606, Boston, MA 02115.
One of the most exciting forces in Spain's new generation of flamenco artists, Manuel Liñán is driving the form forward as both dancer and choreographer. He won Spain's National Dance Prize in 2018 and has choreographed for Ballet Nacional de España, Nuevo Ballet Español, Rafaela Carrasco, Belén Maya, and many more. As a solo artist, he is perhaps best known for wearing a traditional female bata de cola, which caused an uproar amid traditionalists. For the Boston premiere of Baile de Autor, he plays both choreographer and dancer and is accompanied by singer David Carpio and guitarist Manuel Valencia.