The third edition of "Not Your Regular Wall" hosts Spanish muralist Axel Void as a guest of honor this year.
Not Your Regular Wall was born in 2018 with the purpose of giving Spanish artists the opportunity to intervene the hall of the Former Residence of the Ambassadors of Spain in Washington, DC. In 2021, Not Your Regular Wall moves to the exterior of the building with Axel Void's artistic proposal. Due to the current situation, Void created a mural from his studio in Miami that is now hanging on the facade of our Cultural Center.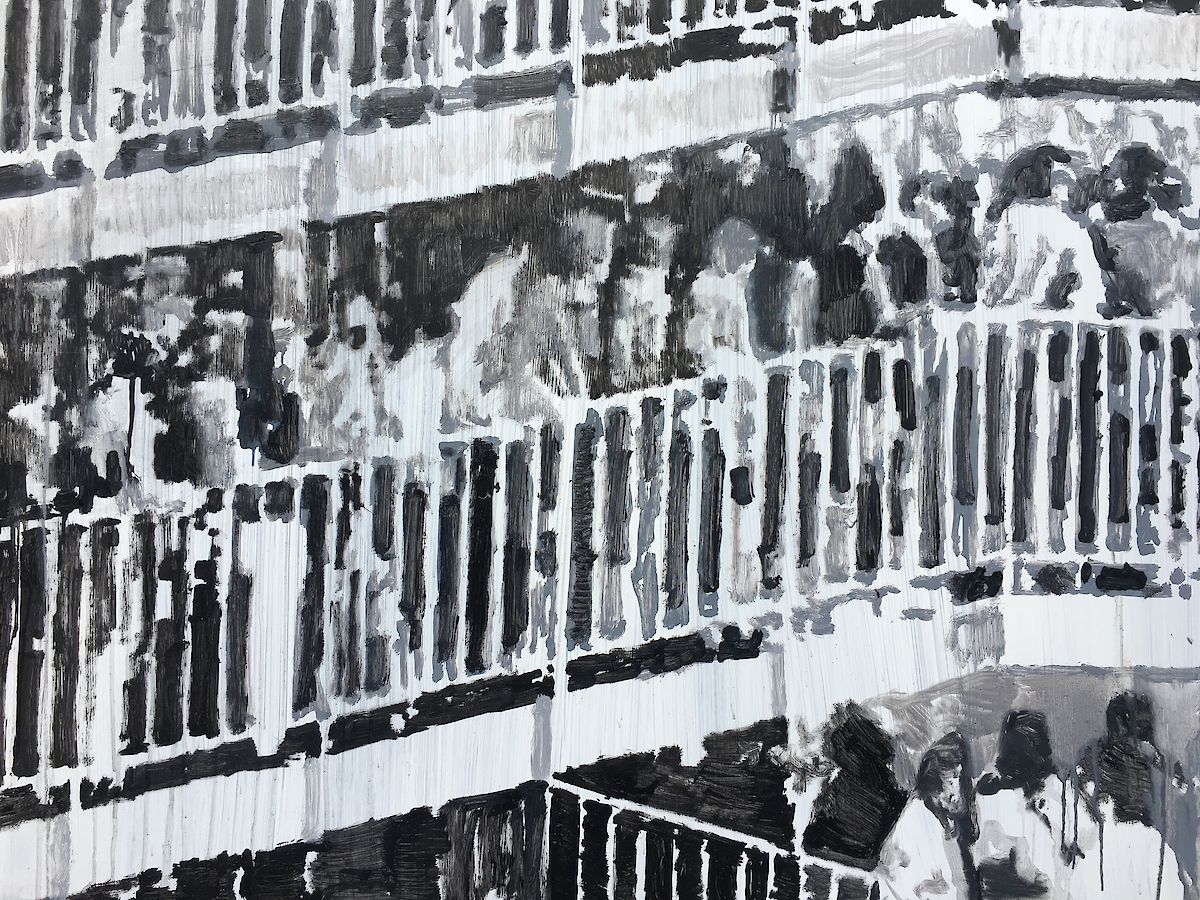 About Axel Void
Axel Void (Alejandro Hugo Dorda Mevs) was born in Miami in 1986 to a Haitian mother and a Spanish father. He was raised in Spain from the age of three, where he was strongly influenced by classical painting and drawing. He has been in contact with graffiti writing since 1999. He studied Fine Arts in Cádiz, Granada, and Sevilla, and based himself in Berlin until moving to Miami in 2013, where he currently resides.