'Medea's Got Some Issues' at Capital Fringe Fest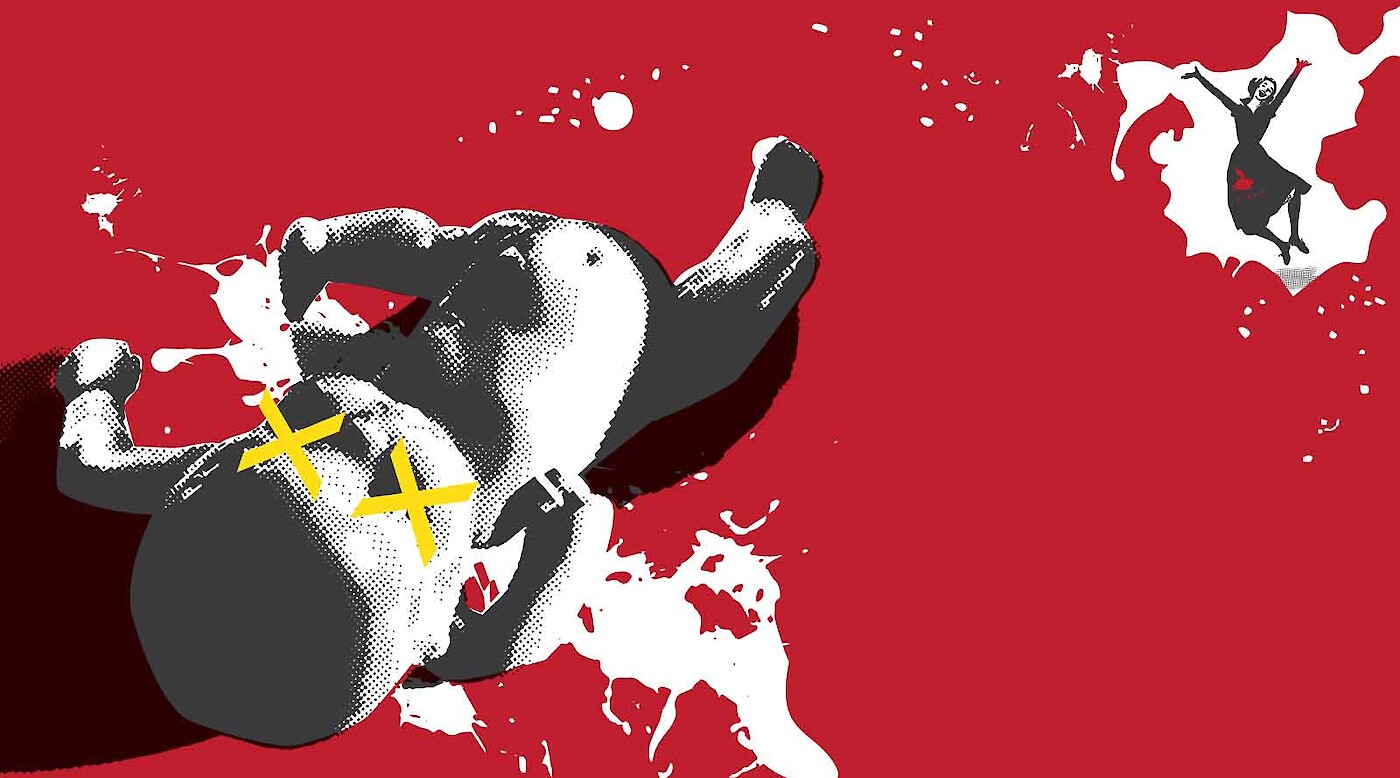 An irreverent and madcap dark comedy inspired by the classic tragedy, 'Medea's Got Some Issues' is the English version of the hit parody from Spain.
The funniest tragedy this side of Athens! In the DC premiere of Spanish playwright Emilio Williams' award-winning farce, Lisa Hodsoll delivers a side-splitting take on the infamous Greek myth while playing seven characters in an acting tour de force. Finally! We get Medea's uncensored side of the story: the whirlwind romance that drove her to murder her children, the tragedy that is modern theater, and the portrayal of women in the age of Rihanna and JLaw. Medea: Killing it on stage since 431 BC.
This special presentation follows the successful series New Plays from Spain, devoted to presenting staged readings of Spanish playwrights recently translated into English, in collaboration with US theatre companies.
About Emilio Williams
Emilio Williams' plays have been produced in Spain, France, Estonia, the United Kingdom, and the United States. His most recent comedy, Your Problem with Men, was produced by Teatro Luna in Chicago, and has traveled to New York City and the Edinburgh Fringe Festival. In 2012, his one woman show, Medea's Got Some Issues, received Best International Show at United Solo Festival, Off Broadway, New York City. In 2010, his dramedy Tables and Beds, an unromantic comedy was selected among 80 plays from 12 countries as the winner of the 4th Premio el Espectáculo Teatral. He currently lives in Chicago, where he is the Artistic Director of The Chicago Theater Sweatshop.
About Lisa Hodsoll
Lisa Hodsoll's recent credits include the role of Jane/Dot in Theater Alliance's The Wonderful World of Dissocia, Wallace in Gala Theater's Living Out, Miller in Studio Theatre's Edgar and Annabel, Ms. Furnival in No Rules' Black Comedy, Mrs. Osgood in Suite Surrender at 1st Stage, understudying for the Shakespeare Theater's All's Well That Ends Well and Measure for Measure (going on in both shows) and understudying for the Folger Theater's Taming of the Shrew. Other area credits include Josie in A Moon for the Misbegotten with the Heritage-O'Neill Theater Company, Captain Hook/Mrs. Darling in Peter Pan:The Boy Who Hated Mothers, Lindsay in Some Girls and Kathleen in Touch with No Rules, and Lizzie B. in A Magnificent Waste, Rose/Louise/Survivor in The Saint Plays and the Doctor in 4.48 Psychosis with Factory 449.
About No Rules Theatre Company
Founded in 2009, No Rules Theatre Company has grown rapidly and is now in its fifth season. In 2011, No Rules received the Helen Hayes Award for Best Emerging Theatre Company. The company's mission is to present the broadest spectrum of high quality, accessible, truthful theatre that will open the minds and expand the expectations of a diverse audience. Other than this, there are no rules.
Showtimes:
Friday July 11 at 10:15 pm.
Tuesday July 15 at 6 pm.
Saturday July 19 at 12:30 pm.
Friday July 25 at 8 pm.
Sunday July 27 at 2:15 pm.