Vicente Amigo and Germán López at Ellnora Guitar Festival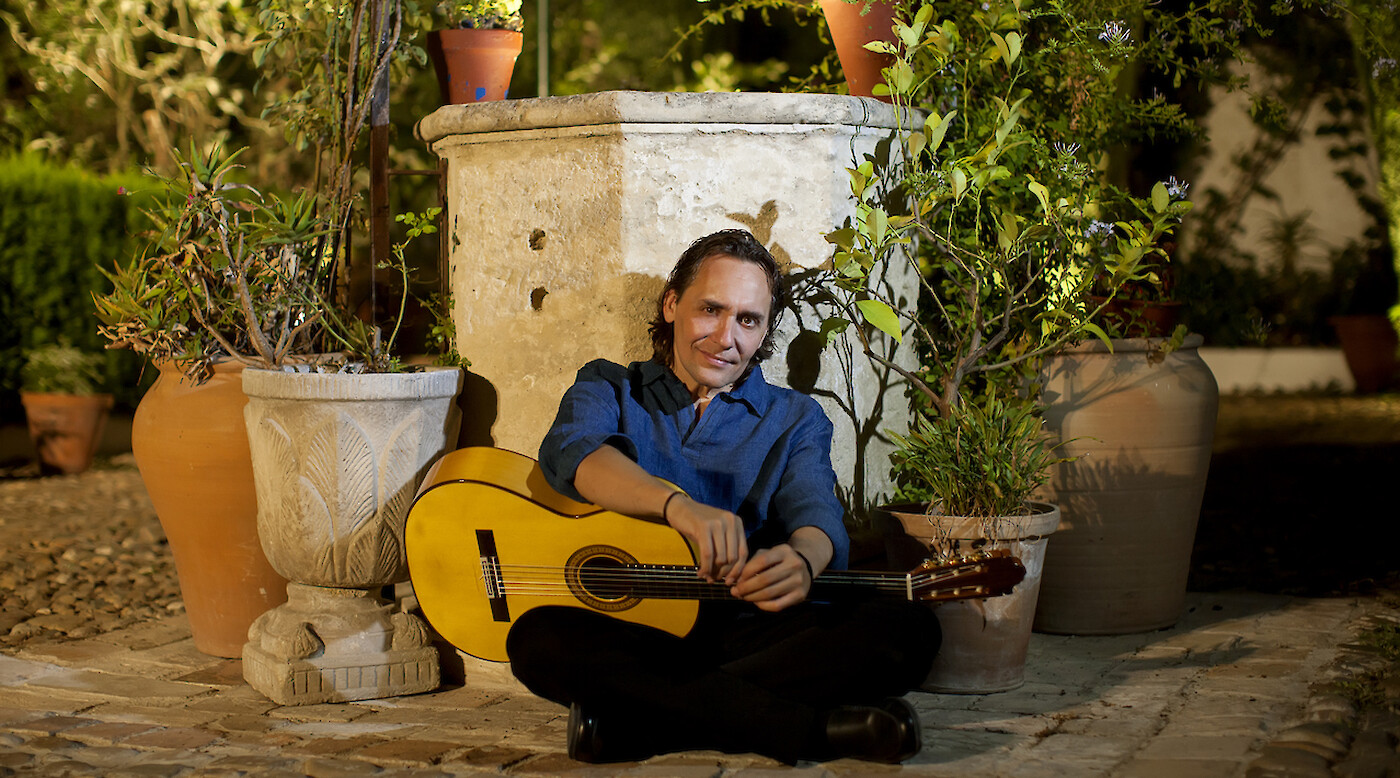 The seventh edition of Ellnora, the Guitar Festival at Krannert Center for the Performing Arts, presents Spanish musicians Vicente Amigo and Germán López.
On Friday, September 15 at 12 pm. At Stage 5.
Free.
The anciently rooted, petite, five-stringed timple (pronounced TIM-play) becomes a channel for sonic exhilaration in the hands of Gran Canaria-born Germán López. The youthful master timplista entered the Conservatory of Music of Las Palmas at age seven, quickly becoming virtuosic in Spain's rich rhythmic traditions of flamenco, malaguena, tajarastes, bulerías, tanguillos, and rumbas. He is joined by acoustic guitar virtuoso Antonio Toledo, who is originally from the Azores Islands, for an afternoon of dexterous music making that celebrates the sparkling precision of heritage acoustic performance.
Andalusian guitarist Vicente Amigo began his studies at age eight with Spain's great flamenco guitar maestros, eventually apprenticing with virtuoso guitarist and composer Manolo Sanlúcar, on whose masterpiece album, Tauromagia, Amigo performed. Amigo quickly set off on a solo career, with decades of solo performances and collaborations with artists across the musical spectrum earning him a Latin Grammy Award and continual praise for his elegant, melodic interpretations of the flamenco canon, for his exploration of pop-flamenco fusion, and for his own transcendent compositions. At Ellnora, Amigo will be joined by a flamenco ensemble including a vocalist and dancer.