Memory, Mind, Matter: The Sculpture of Eduardo Chillida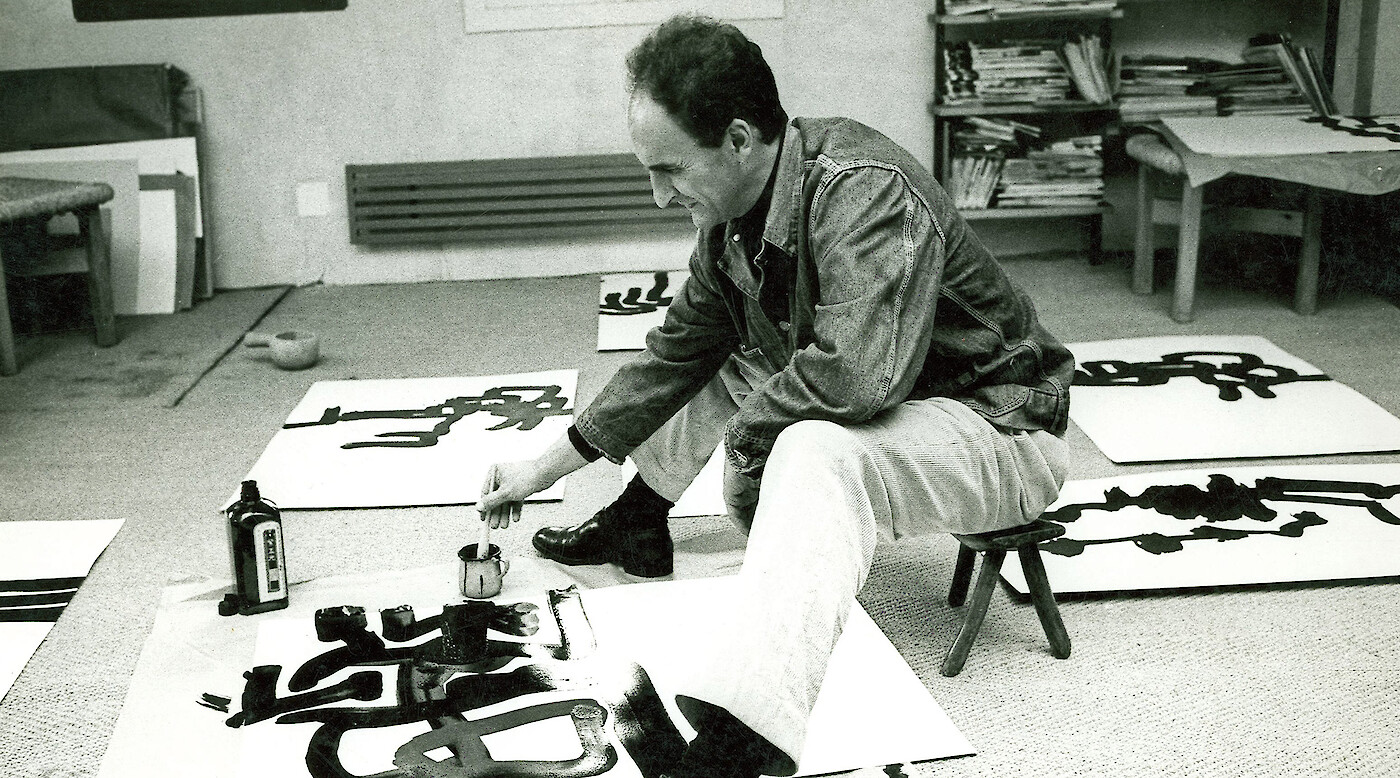 Discover world-renowned Spanish sculptor Eduardo Chillida's works in paper, alabaster, steel and stone in The Dali's special exhibition: "Memory, Mind, Matter: The Sculpture of Eduardo Chillida."
The Dali's first show dedicated to sculpture since the opening of its new building in 2011 presents more than 60 Chillida works including 16 sculptures, a large-scale wall mural, numerous drawings and 'gravitations,' the artist's unique approach to paper collage.
Born in San Sebastian, Spain in the Basque region, Eduardo Chillida is well known for his monumental works in public spaces for instance De Musica, Dallas XV (On Music, Dallas XV) at I.M. Pei's The Morton H. Meyerson Symphony Center and outdoor environs as well as prestigious museums in Europe and the U.S. – where he made his debut with exhibitions at The Guggenheim and Museum of Modern Art in New York.
During his life, Chillida received several distinguished awards; among them the Graham Foundation Award for Advanced Studies in the Fine Arts, the International Grand Prize for Sculpture at the Venice Biennale, both in 1958; the Kandinsky Prize in 1960; and the Carnegie Prize in 1964 and again in 1979, shared with painter Willem de Kooning.
The Dali's exhibit is an exploration of Chillida's interest in humanity's relationship to space and organic forms. His materials are substantial and natural; his output balancing lightness and mass. "We are presenting a variety of works by this master sculptor and skilled craftsman," said Dali Museum Curator of Special Exhibitions, Dr. William Jeffett. "This is a rare opportunity to see works by an artist known for large sculptural monuments you often have to travel the globe to see. Here, visitors will get access to an array of Chillida's sculptures alongside drawings, collages and artist's books."
The Chillida exhibition continues the Museum's tradition of presenting art and artists whose relationship to Salvador Dali and Surrealism may not be widely known. "When Andre Breton used Guillaume Apollinaire's invented word Surrealism to describe a movement in art, artists including Joan Miro and Alberto Giacometti were already at work. Their art engaged both abstraction and the human body, and found a deep kinship with poets with similar interests. It is this tradition, and particularly these artists, that impelled Chillida from his first works," said Dr. Hank Hine, Executive Director of The Dali.