Templanza by Casa Patas Flamenco Foundation in Seattle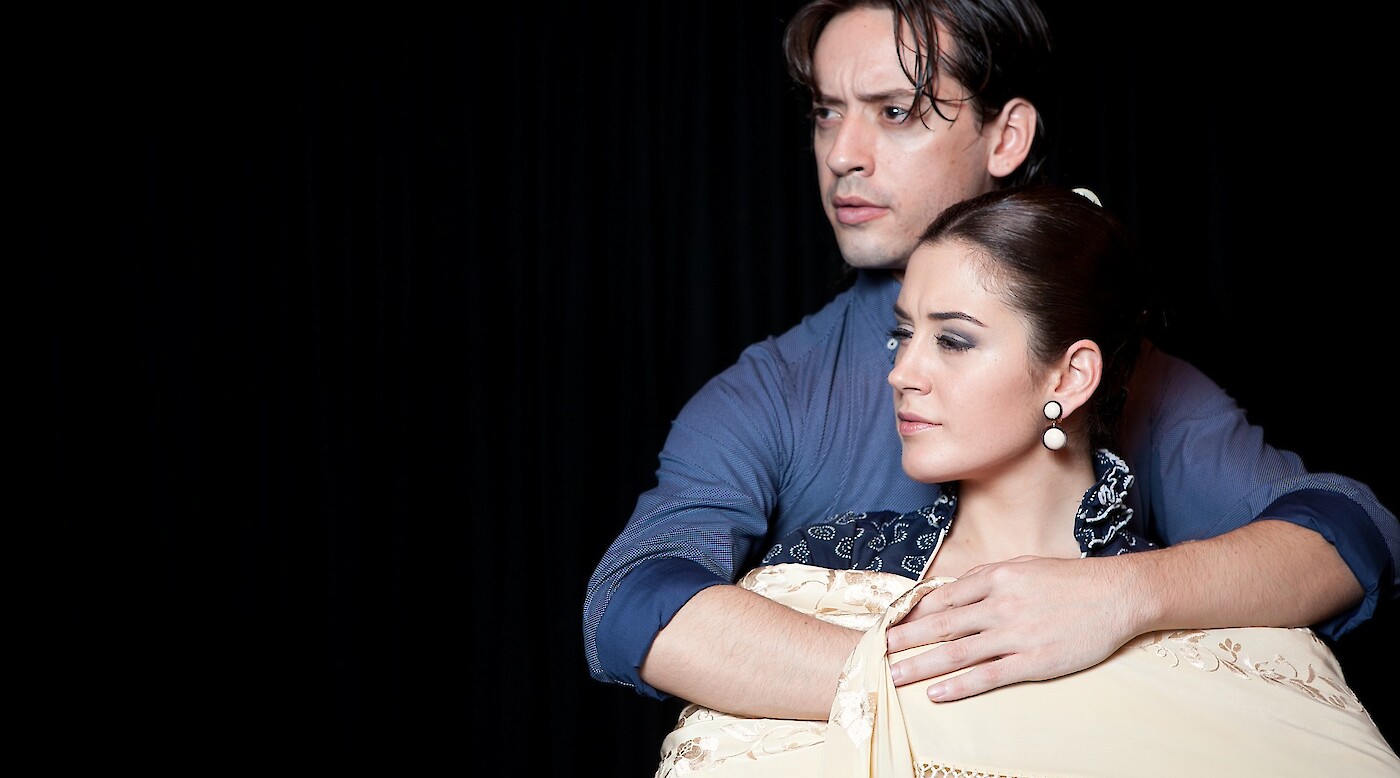 Internationally renowned company Fundación Conservatorio Casa Patas presents 'Templanza,' choreographed and performed by José Jurado and featuring dancer Isabel Rodríguez.
Templanza explores the power of the creative impulse that can range from calming the spirit to erupting in deep emotions. In Templanza, states José Jurado, I bare my most inner self and let myself be moved by an infinite number of feelings that I best express through the art of dance.
The show also features singers Matías López and Eva Ruiz; guitarists David Durán and Isaac Muñoz; and Diego Villegas on flute, saxophone, and harmonica.
About José Jurado
José Jurado (Dancer, Choreographer, Director) appeared in Carlos Saura's film Iberia and toured with the Compañía Andaluza de Danza throughout Spain, Europe, the United States and Thailand. He also toured with Cristina Hoyos in the dance adaptation of García Lorca's Yerma, and been a member of the prestigous María Pagés Dance Company and the company of Aída Gómez. Among his credits as a choreographer are Manolete, arte, pasión y muerte, which was presented at the 2010 Noche Blanca del Flamenco de Córdoba, and a work commissioned by Casa Patas for presentation in Muscat, Oman and the XIII Festival Europeo in Algiers. He has appeared on stage with Rafaela Carrasco, Belén Maya and Manuel Liñán and at such renowned tablaos as Casa Patas, Arenal and Cordobés in Spain. A native of Córdoba, in 2007 he received Fourth Prize as a soloist in the Perla de Cádiz Dance Competition and now teaches at Casa Patas.
Program
Fragua (Martinete) - The Company
Claqueta (Tangos) - The Company
Coplas (Bulería) - Matías López and Eva "La Lebri"
Parte de mí (Soléa) - Isabel Rodríguez
Antaño (Caña) - The Company
A tres (Musical) - Isaac Muñoz, David Durán and Diego Villegas
Aires de la caleta (Alegrías) - José Jurado
De aquí y de allí (Fandangos) - The Company
Cortito y al sitio (Fin de Fiesta) - The Company
Performances: On Friday, November 22 at 8:00, and Saturday, November 23 at 3:00 pm and and 8:00 pm. Buy tickets online. View the Flamenco en Vivo trailer and the program in PDF.