Caminos Flamencos: Yo. Soy. Flamenca.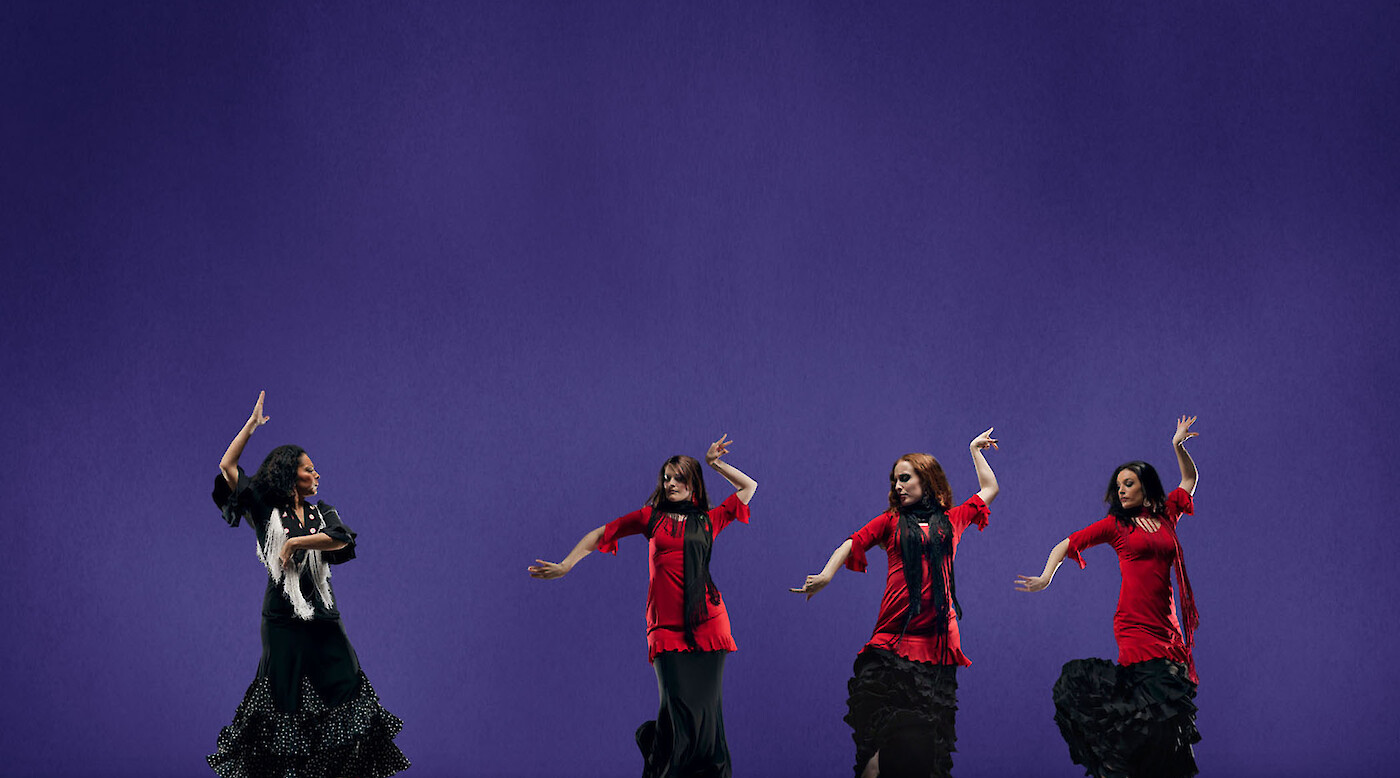 Caminos Flamencos brings to San Francisco the world Premiere of Yo. Soy. Flamenca., an evocative and thrilling performance of traditional flamenco, by flamenco dancer and international artistic director, Yaelisa.
Experience the passion and joy of fiery flamenco dance with Emmy Award-winning artist Yaelisa and acclaimed musicians and performers from Spain and the San Francisco Bay Area.
Exploring her 30 years as a dancer, choreographer, and international artistic director in the flamenco world in the piece Yo. Soy. Flamenca., Yaelisa's three performances center on evocative and tradition. She'll be joined onstage by a 10-member Spanish ensemble, and guitar maestro Jason McGuire "El Rubio" with guest guitarist Keni Parker, who will provide a musical retrospective of flamenco from the 1960s through the present.
About Caminos Flamencos
Caminos Flamencos was founded by Emmy Award-winning dancer and choreographer Yaelisa. The mission of Caminos Flamencos is to create and present contemporary, traditional and theatrical dance programs showcasing artists from Spain and the U.S., which reflect the changing face of flamenco in the 21st century. Their programs seek to preserve the legacy of Spain's rich artistic heritage, and bring them to people of all backgrounds, enriching the lives of people with Spanish and Hispanic ancestry, and of the community at large.
Yaelisa and Caminos Flamencos have recently graced the stages of the San Francisco Opera, the Segerstrom Concert Hall as guests with the Pacific Symphony, the Marines Memorial Theater, Yoshi's Jazz Club in San Francisco, the Broadway Performance Hall in Seattle, as well as being the featured guest artists of the Adelaide Guitar Festival in Adelaide, Australia. Her choreographies are commissioned around the world and in particular, her version of Ravel's Bolero has captivated audiences around California. The Company and its renowned artists are some of the finest flamencos outside of Spain, led by Yaelisa and virtuoso Music Director Jason McGuire "El Rubio," one of the most watched guitarists on YouTube and the co-founder of Doctor Compás.
Showtimes: Saturday, February 20 at 3 pm and 8 pm; Sunday, February 21 at 6 pm.