Spanish Brass at the International Trumpet Guild Conference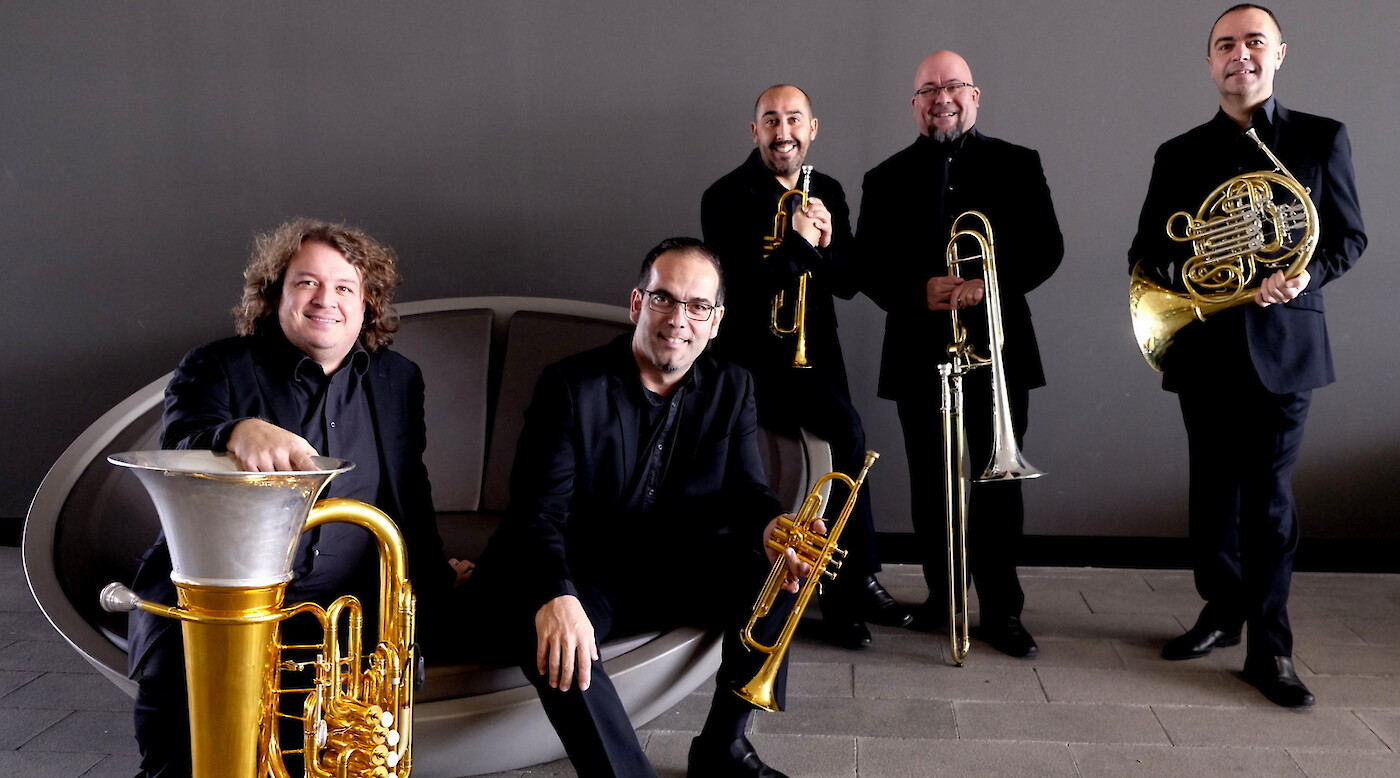 Spanish Brass, one of the most dynamic and admired brass groups on the international music scene, performs at the International Trumpet Guild Conference.
In 1989 five Spanish musicians created Spanish Brass, an innovative project that quickly gained world renown for its performances, educational activities and creative collaborations. After they won the First Prize in the 1996 Narbonne (France) International Brass Quintet Competition, the most prestigious event of its kind in the world, trumpeter Bernard Soustrot said, "Of all the First Prize winners of the Narbonne Competition, the Spanish Brass is the best since the competition was founded in 1986."
Spanish Brass has given hundreds of concerts across the globe, in such prestigious events and venues as the Great American Brass Band Festival, New York Brass Conference, Juilliard School of Music, Ithaca College, Festival de Musique de Radio-France, Granada International Festival, Lucerne Festival, Cheju Summer Festival (Korea), Schleswig-Holstein Musik Festival (Germany), National Auditorium (Madrid), Palau de la Música (Barcelona), Kalavrita Festival (Greece), International Horn Society, Merano Brass Festival and Trento Philharmonic (Italy), Barcelona Auditorium, Festival de Inverno de Brasília, and countless others.
In addition, Spanish Brass has been in the forefront of international music education, giving courses and master-classes with the Spanish National Youth Orchestra, the Youth Orchestras of Catalonia, Valencia, Andalucía and Madrid, the Hong Kong Academy for Performing Arts, Trumpet Lounge (Japan), the Showa School for Performing Arts (Japan), Lieksa Brass Week (Finland), the Eastman School of Music, University of Georgia, Venezuelan Youth Orchestra, Dartington International Summer School (England), International Winter Music Festival of Brasilia (Brazil), Ibero-American Cultural Festival (Puerto Rico), etc.