Ibiza Blue at the Richmond International Film Festival 2023
During six days of films, music, panels and special events, the Festival brings movies, documentaries, shorts, and music videos under the theme of "Togetherness," including the Spanish movie Ibiza Blue by Jesús Lloveras.
The 12th Annual Richmond International Film Festival (RIFF), which will run September 26–October 1st, is one of the largest international competitive film festivals in the Mid-Atlantic, brining more than 150 film premieres to Richmond, VA, plus nightly music performances, panels and Q&As, red carpet awards, mixers, and more.
Ibiza Blue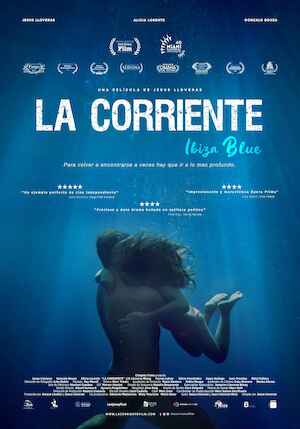 On Saturday, September 30 at 9:40 pm.
Jesús Lloveras (writer, director and producer) and Ainara Landon (producer) will attend the premiere of Ibiza Blue.
Directed by Jesús Lloveras, Spain, 2022, 103 minutes.
Original title: La corriente. In Spanish with English subtitles. Watch trailer.
July 2020. The lives of three young professionals intersect in post-pandemic Ibiza, where they will try to overcome their personal tragedies, rediscover themselves and move on.