Synaesthesia by Ima Montoya and Asier Polo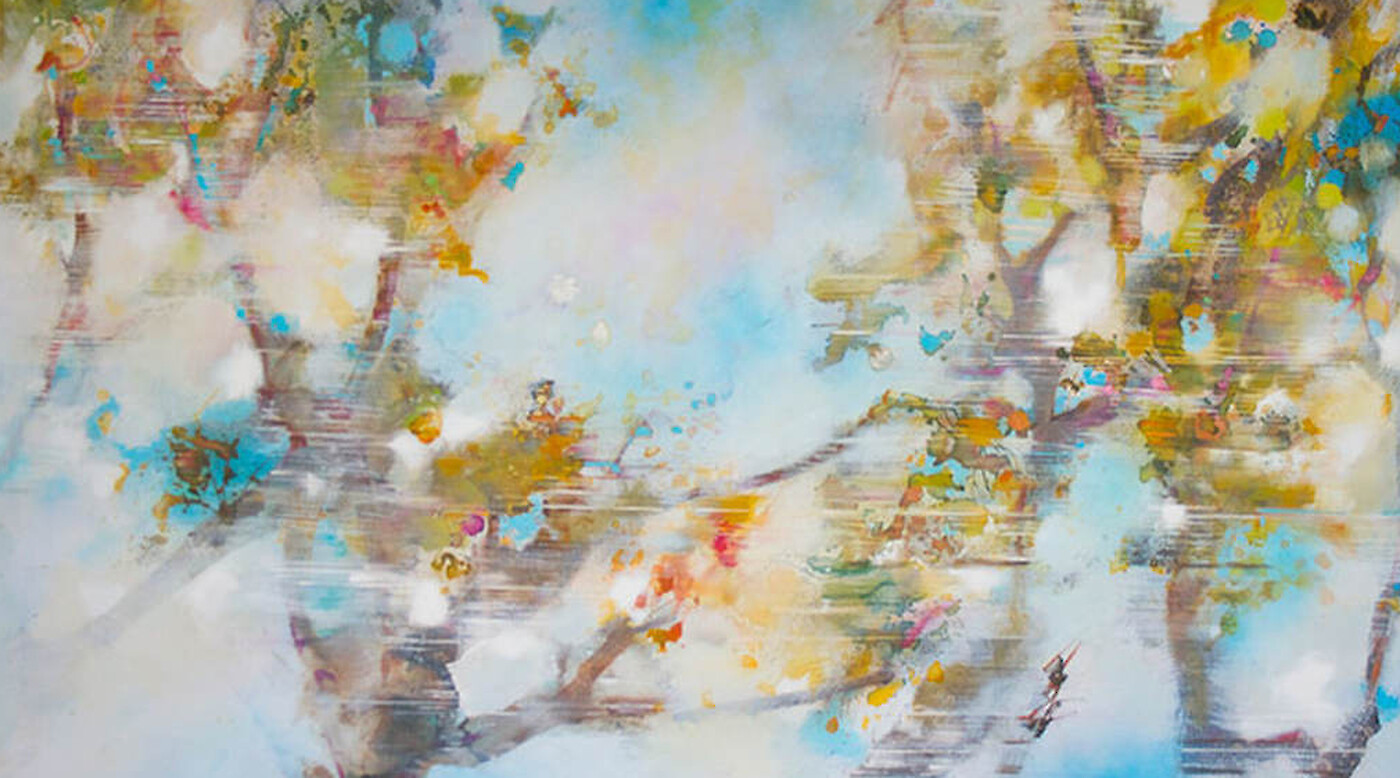 Newport Music Festival and Newport Art Museum present a unique collaboration between Spanish artist Ima Montoya and Spanish cellist Asier Polo.
For Synaethesia, Spanish artist Ima Montoya has created a series of large-scale evocative paintings intended to accompany and interact with the musical performance of Spanish cellist Asier Polo. Synesthesia (spelled "Synaesthesia" in Greek) as the artist points out "is a condition in which one sensory experience is evoked by another."
Combining visual arts and music, Montoya and Polo endeavor to elevate one another's work by creating a synergistic dialog that then engages the audience's senses in a novel way. For the musical component of their collaboration, the pair chose Bach's Baroque Cello Suites 1 and 3. As Montoya explains, Bach is "a composer who transports us beyond our borders. In the lucidity of his structure and order, we see him searching continuously for dignity and compassion. He gives us hope, redemption, sorrow, and love, making us believe in humanity. His Baroque Cello Suites 1 and 3 initiate this adventure." Uniting image and sound, Montoya and Polo ferry their audiences into new perceptual realms.
Inma Montoya
Ima Montoya earned a degree in fine arts from the University of the Basque Country. She has lived and worked in Bilbao, Madrid, London, Tokyo, Moscow, Budapest and is currently living in Mexico City. She has exhibited her work internationally at The Metropolitan Museum of Tokyo, The Asian Museum (Havana), Royal College of Art (London), Moscow Museum of Modern Art, Vinzavod Modern Art Centre (Moscow), European Commission (Berlaymont – Brussels), Instituto Cervantes (Budapest, Moscow, Bucharest, and Brasilia), PINTA Contemporary Art (New York), and Palacio de la Autonomia (Mexico City) to name a few.
Asier Polo
Asier Polo is considered the most outstanding Spanish cellist of his generation. Born in 1971, he studied with Maria Kliegel and Ivan Monighetti. He has won numerous competitions and awards and has enjoyed a career as a soloist, appearing with some of the most distinguished conductors, including Rafael Frühbeck de Burgos, Gerhard Herwig, Antoni Wit, Juan José Mena and Pinchas Steinberg, and prestigious orchestras such as the Israel Philharmonic, BBC Philharmonic, São Paulo Philharmonic, Orchestre de Paris, Philharmonia Orchestra (London), Berlin Symphony Orchestra and RAI in Turin. A champion of new compositions, he is committed to Spanish music and contemporary repertoire, with dedications from leading Spanish composers and twelve recordings of new music for the cello.