Spain Writes America Reads: Lord of All the Dead by Javier Cercas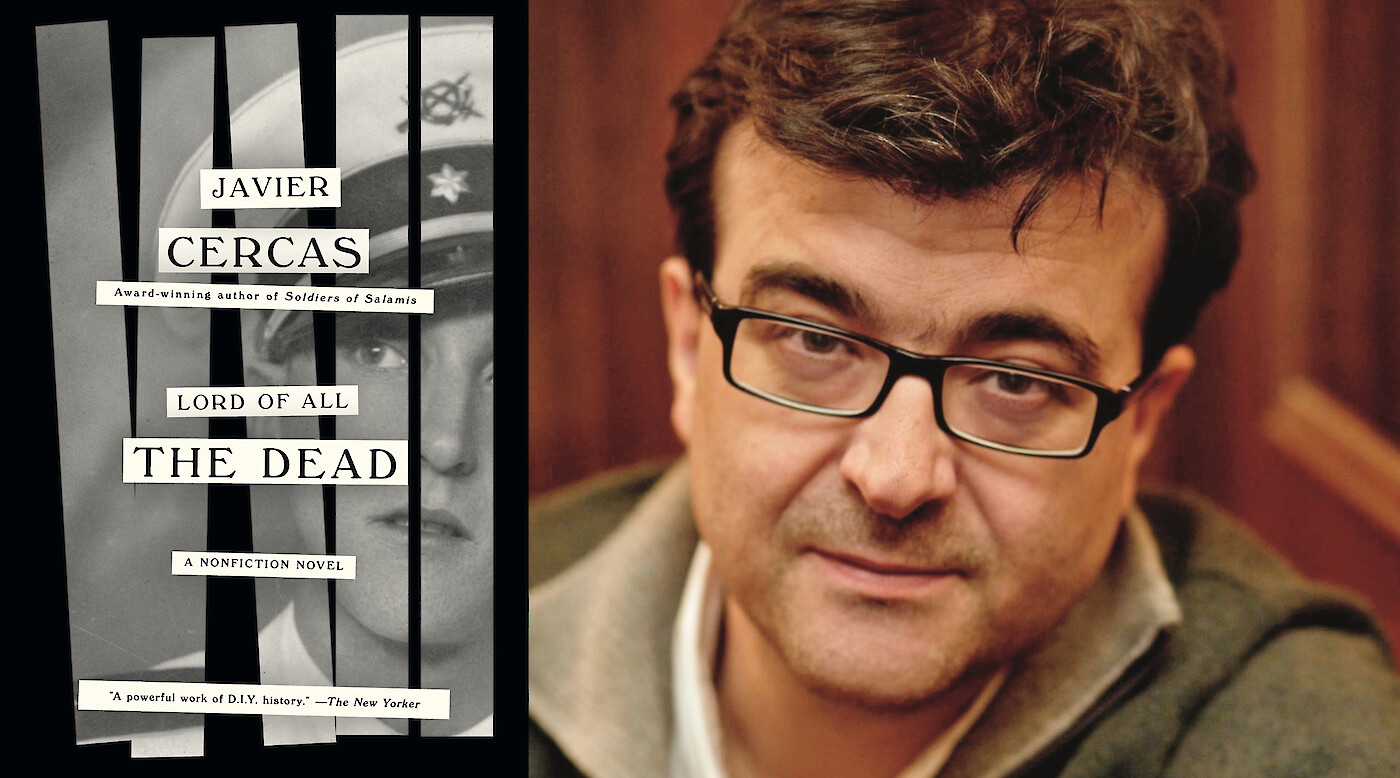 Author Javier Cercas presents "Lord of All the Dead" at "Spain Writes, America Reads," a virtual series of author talks to introduce recently translated books from Spain in the U.S.
Lord of All the Dead by Javier Cercas
The fourth author talk from Spain Writes, America Reads will introduce American audiences to Lord of All the Dead, the English edition of Javier Cercas El Monarca de las Sombras, translated from the Spanish by Anne McLean, and published in the U.S. by Vintage.
In this deeply personal work of historical interrogation, Javier Cercas —"the bard of [the] movement for the recovery of Spain's suppressed memory" (The New York Times Book Review)— unpacks the legacy of the Spanish Civil War by way of his own family's history. Growing up, Cercas was inculcated with the legend of his beloved great-uncle, Manuel Mena, who died at nineteen in the bloodiest battle of the Spanish Civil War —while fighting for Franco. Who was this young man? A fascist hero whose memory is now an embarrassment or a committed idealist who happened to fall on the wrong side of history?
In Lord of All the Dead, Cercas pieces together the life of his enigmatic relative and in so doing tells the story of an entire generation. Combining intimate family history, investigative scholarship, personal confession, and a novelist's imagination, Cercas has crafted a transcendent portrait of a country's indelible scars, a book about heroism, death, the persistence of the past, and the meaning of an individual life against the tapestry of history.
About Javier Cercas
Javier Cercas was born in Spain in 1962. He is a novelist and columnist, and he has received numerous international awards. His books include Soldiers of Salamis (which has sold more than a million copies worldwide), The Anatomy of a Moment, The Tenant and The Motive, The Speed of Light, and The Impostor. His books have been translated into more than thirty languages. He lives in Barcelona.
About Diana Miller
Diana Tejerina Miller is a Senior Editor at Alfred A. Knopf, where she has been since 2003. She edits literary fiction primarily, and the authors whom she works with include Esi Edugyan, Garth Risk Hallberg, Richard Flanagan, Anne Tyler, Javier Cercas, Javier Marías, Elliot Ackerman, Sofi Oksanen, and Evie Wyld.
About Anne McLean
Anne McLean was born in Canada in 1962. She translates Spanish and Latin American novels, short stories, memoirs and other writings by authors including Hector Abad, Julio Cortázar and Juan Gabriel Vásquez. She has translated eight books by Javier Cercas, from Soldiers of Salamis (2004 Independent Foreign Fiction Prize and the Premio Valle Inclán) to the forthcoming Terra Alta. She lives in Toronto.
Order the book and watch all past presentations from Spain Writes, America Reads.