Ya'alah Ya'alah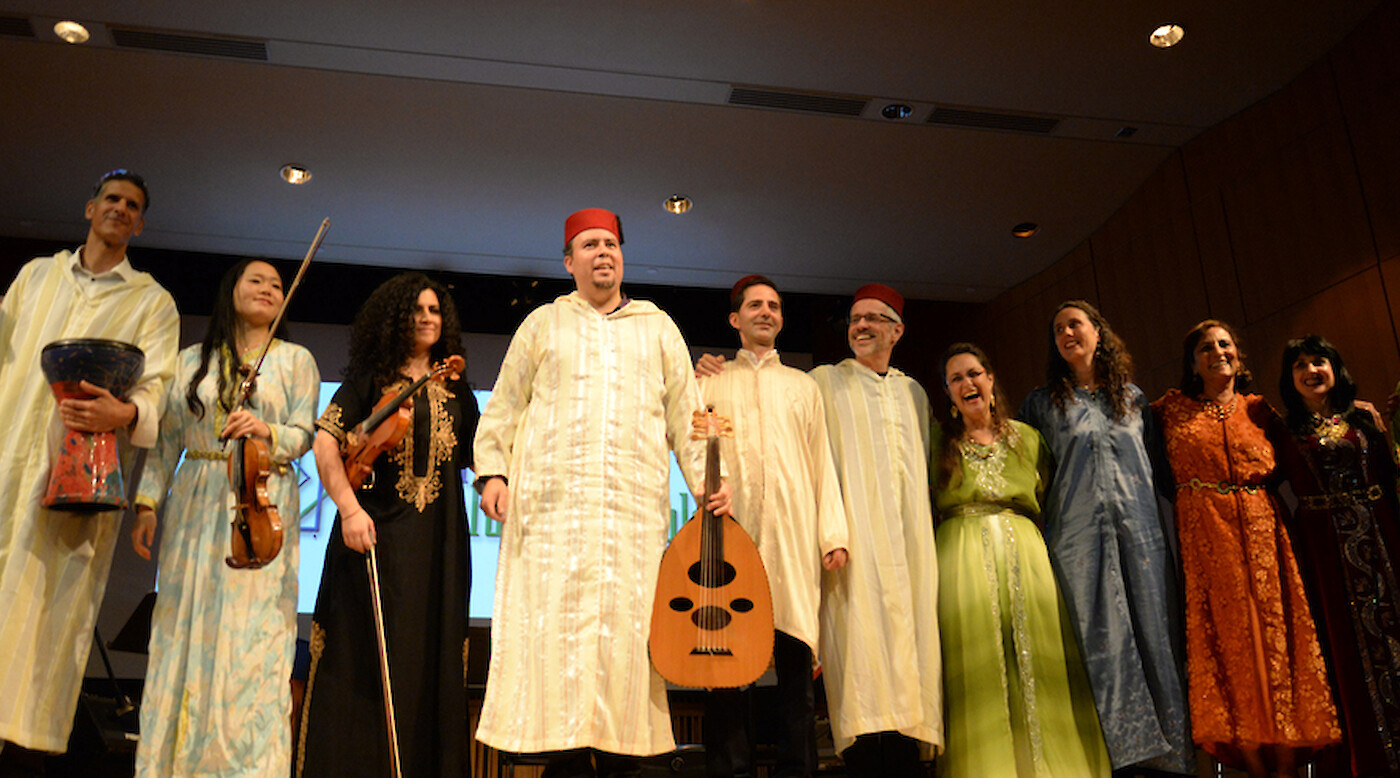 An evening of music and song from al-Andalus and North Africa, featuring the large ensemble of 20 vocalists and musicians.
In al-Andalus (Southern Spain), peoples of the three Abrahamic faiths —Islam, Judaism, and Christianity— shared their arts and sciences for more than five hundred years, creating a multicultural canon of music and poetry. Jews and Muslims who migrated to North Africa in 1492 have carried that Andalusi musical tradition forward in Morocco and Algeria. It flourishes today in New York City with the New York Andalus Ensemble.
Reflecting the cultural pluralism that characterizes this music, the ensemble sings in Arabic, Hebrew, and Ladino, emphasizing the expressive quality of the region's shared tradition while cherishing the individual cultures that comprise it.
New York Andalus Ensemble
Dr. Samuel Thomas, artistic director, oud, vocals, nai.
Vocalists: Khadidja Guendil, Prosper Lankry, Sjimon den Hollander, Judy Myers, Fatiha Makloufi, Ola Galal, Natalie Haziza, Gail August, Ouidad Kadri, Debbie Leiderman.
Instrumentalists: Elie Massias, Dror Shahaf, Moshe Weidenfeld, Megumi Saruhashi, Jonathan David, Nadav Remez, Daniel Ori,
Dancer: Nicole Macotsis.