The Oscar Peñas Jazz Quartet with Mivos Quartet at Aaron Davis Hall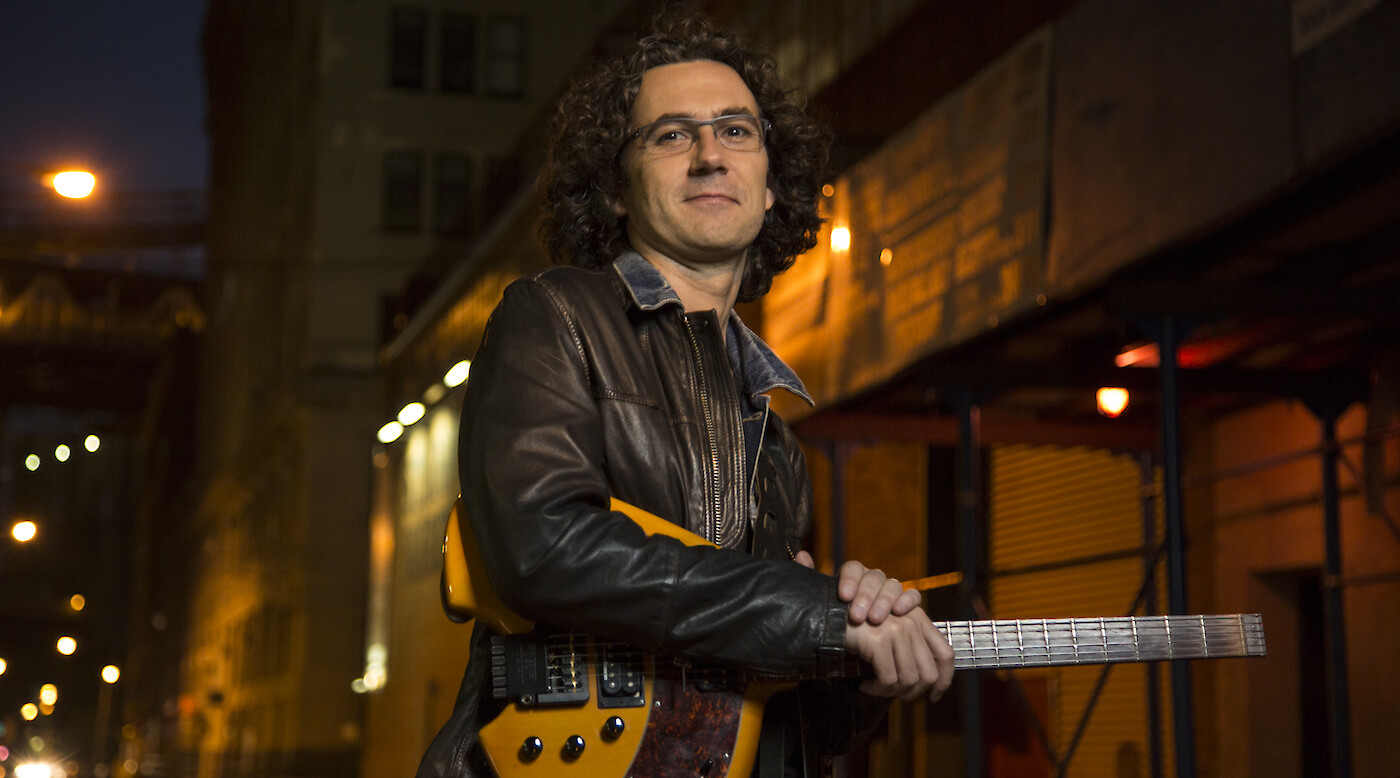 Barcelona-born Guitarist Oscar Peñas presents presents his latest album "Almadraba," a new composition where the jazz, classical and popular styles interact with Iberian traditions.
Almadraba by Oscar Peñas
The Oscar Peñas Jazz Quartet with Mivos Quartet presents Peñas' classical-jazz suite Almadraba, inspired by the 3,000 year-old Andalusian fishing tradition known as the almadraba. A musical introduction to this ancient method of capturing bluefin tuna, Almadraba reflects Peñas' Iberian heritage and his masterful ability to blend those roots with jazz, classical melodies and the music of Latin America.
Peñas epitomizes a new wave of talented artists who make up New York's flourishing music scene. His compositions are eclectic, transcending, and merge different genres, cultures, and styles with fluidity, grace, and power. Described by WNYC as "transnational cool," his sound is generally labeled as jazz, but crosses the boundaries of classical and modern music. His collaborative projects often feature instruments uncommon in jazz, such as the accordion and violin, and his compositions draw influence from new Spanish folk and Brazilian urban grooves.
In his hometown of Barcelona, Spain, Peñas trained in classical guitar before exploring the world of jazz. He has a passion for teaching, and he has led seminars, clinics, and master-classes in Colombia, Panama, Dominican Republic, and Spain. In addition, Peñas has been a recipient of the ASCAP Plus Award every year from 2012 to 2016.