The Great Ruins of Saturn by Álvaro Urbano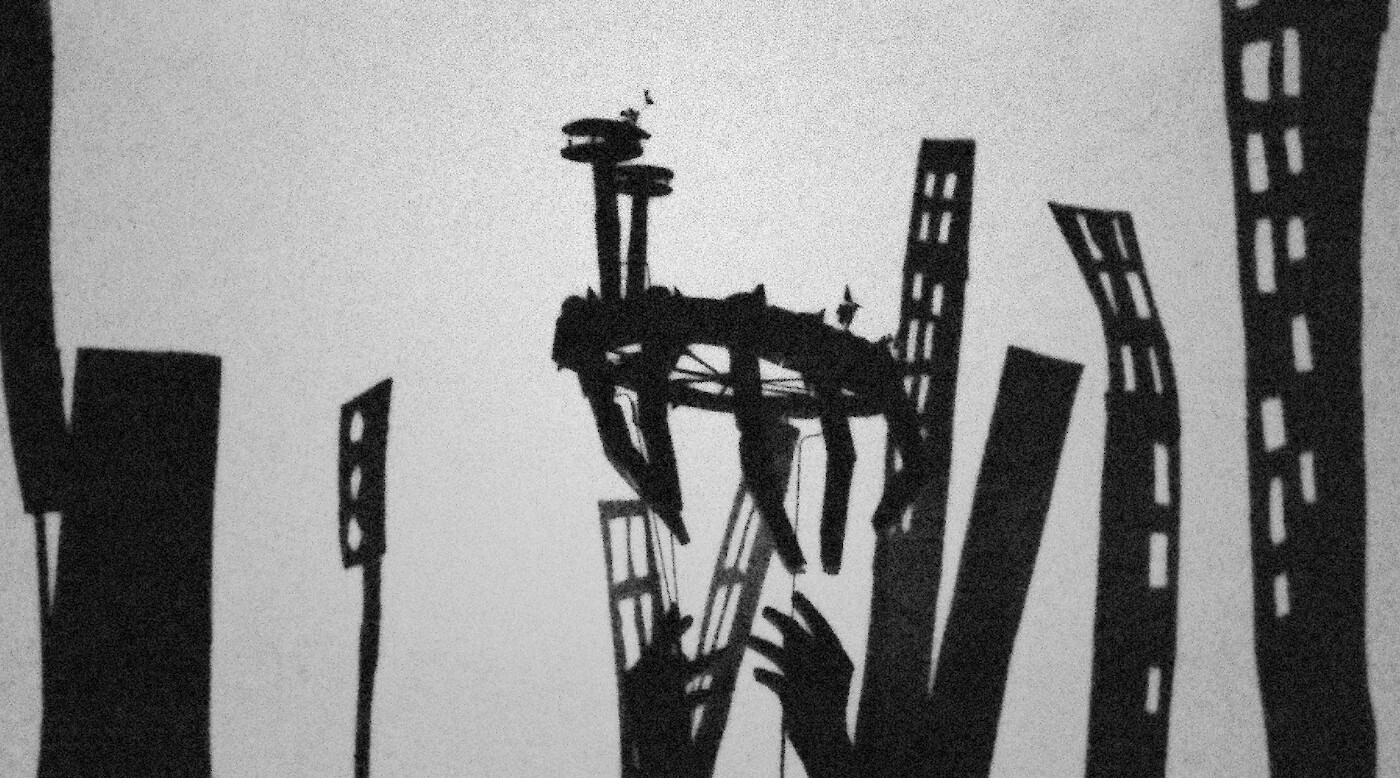 Through the technique of shadow puppetry, Spanish artist Álvaro Urbano presents a film and an installation that playfully resurface stories from architect Philip Johnson's "Tent of Tomorrow" and its politically and socially charged past.
The Great Ruins of Saturn by artist Álvaro Urbano speculates upon its unknown future. Urbano's work situates the neglected New York State Pavilion, dubbed the Tent of Tomorrow, in a theater occupied by a cast of inanimate characters, bringing them to life in order to question both obsolete and contemporary notions of growth and development.
Untethered from its original site, the building relinquishes the bright lights of achievement and instead seeks an otherworldly ending. In the process, it escapes the shadows formed by the still-thriving promises of a techno-capitalist future.
About Álvaro Urbano
Álvaro Urbano (b. 1983, Madrid, Spain) is a visual artist based in Berlin. He studied at the Escuela Técnica Superior de Madrid (ETSAM) and the Institut für Raumexperimente of the Universität der Künste in Berlin. He is currently a professor at the École Nationale Supérieure des Beaux-Arts in Paris.
Urbano's practice embraces a variety of media, from performance to spatial installations that unfold throughout an experimental process. Often using architecture, theater, and heterotopia as points of departure, his work invites dialogue in newly conceived environments –exposing conflicts between reality and fiction that redefine and render time-space based situations.
Recently, his work has explored and researched the futures of abandoned and vacant World's Fair pavilions, as in his 2020 show The Awakening at La Casa Encendida (Madrid), which animated the 1958 Spanish Pavilion in Brussels.
The Great Ruins of Saturn is Urbano's first solo exhibition in the U.S., and is presented as part of Building Cycles, Storefront's ongoing curatorial program that examines building as both a place and a process.
Opening on Saturday, December 4 from 5 pm to 7 pm. RSVP.