Tango & Flamenco Fusion at Thalia Spanish Theatre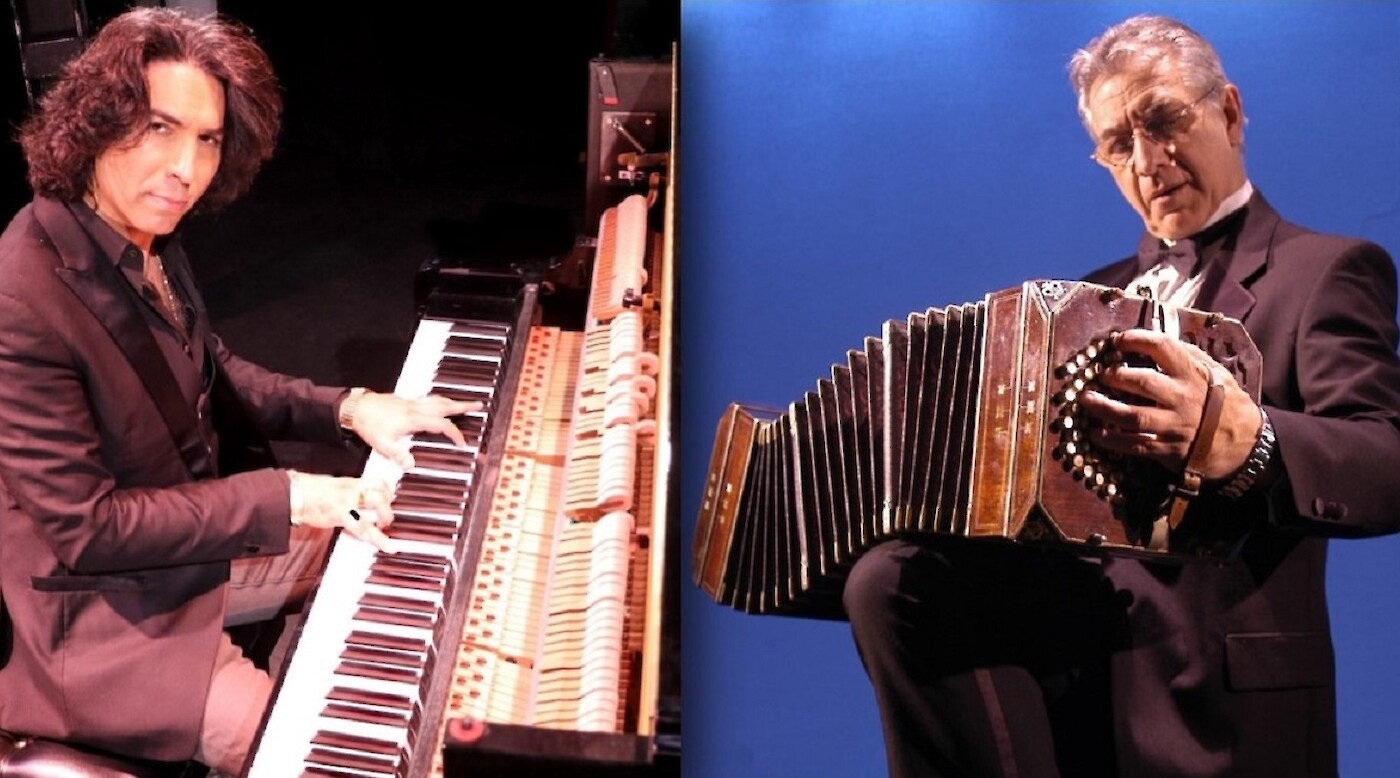 Spanish Flamenco singer Diego Amador and Latin Grammy Winner Raúl Jaurena present a unique fusion of the two most characteristic manifestations in music and dance from Spain and Latin America.
Tango & Flamenco Fusion
Fridays and Saturdays at 8 pm, and Sundays at 4 pm.
Conceived, produced, designed and directed by Ángel Gil Orrios.
With musicians Raul Jaurena, Bandoneon master; Marga Mitchell, singer; Felipe Fournier, vibraphone; Ali Bello, violin; Yunior Terry, double bass; Diego Amador Jr., percussionist. Dancers: Walter Perez, Sandra Antognazzi, Sol "La Argentinita" and Ricky Santiago.
Amador is known as "The Gypsy Ray Charles" because of the carefree and vigorous spirit with which he plays the piano while singing. He has become famous as a Flamenco singer-songwriter through a broad progression of Flamenco styles and keys. That combination of musician and interpreter has led him to collaborate with leading artists such as Tomatito, Camaron de la Isla, Remedios Amaya, Diego el Cigala, Alejandro Sanz, Charlie Haden, Path Metheny and Bireli Lagrene.