Spanish Fever: Stories by the New Spanish Cartoonists U.S. Tour in New York
A book tour featuring five Spanish graphic novelists whose work on the cutting edge of comics has brought about a new wave of cartoon art in Spain.
SPAIN arts & culture is pleased to present Spanish graphic novelists –Santiago García, Javier Olivares, David Rubín, Ana Galvañ, and José Domingo– some of the many gifted artists featured in Spanish Fever: Stories by the New Spanish Cartoonists (Fantagraphics, 2016). Based on 2013's Panorama: La novela gráfica española hoy, this anthology showcases the talents of a contemporary wave of Spanish comic authors, from winners of Premio Nacional del Cómic, to rising stars and experimental artists, and calls attention to the high quality of graphic novels emerging from a country with one of the strongest cartoon traditions in Europe. The tour will stop in New York, in addition to venues in Washington, D.C., Baltimore and Bethesda, Md.
Panel discussions in New York
The discussions will count with the participation of the Spanish graphic novelists Santiago García, Javier Olivares, David Rubín, Ana Galvañ and José Domingo. Almudena Marín Cobos, from Columbia University, will also join the discussions.
---
Spanish graphic novelists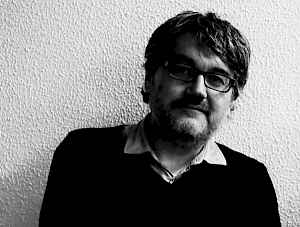 Santiago García was born in Madrid in 1968. He has written comics and about comics for more than twenty years. He was a founding member of U and Volumen, magazines specializing in comic reviews and news, for which he served as editor. He has written about comics for the cultural supplement of ABC and is the author of La novela gráfica (2010), which has been translated into Portuguese in Brazil, and into English for the University Press of Mississippi as On the Graphic Novel (2015.) In 2011 he received the outreach prize at the Salón del Cómic de Barcelona.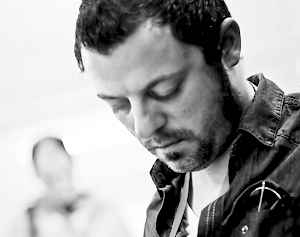 David Rubín was born in Orense in 1977. He is a comics and animation illustrator, who codirected the full-length animated film El espíritu del bosque (The Spirit of the Forest, 2008.) His first graphic novel is El circo del desaliento (The Circus of Discouragement, 2005) after which followed La tetería del oso malayo (The Tea Room of the Sun Bear, 2006) and Cuaderno de tormentas (Notebook of Storms, 2008.) He subsequently published the ambitious El Héroe (The Hero, 2011–2012), a graphic novel in two parts that retells the myth of Hercules from the perspective of superheroes, which was translated into English in 2015 and published by Dark Horse. Following that he adapted Beowulf with a script by Santiago García, also forthcoming in the United States. His works have been published in Italy and France, but in the last few years he's begun working directly in the United States, where he's completed two volumes of The Rise of Aurora West with scripts by Paul Pope and J. T. Petty, and The Fiction (2015) written by Curt Pires.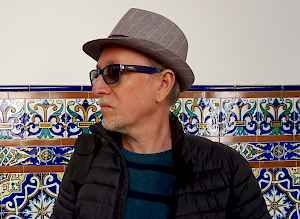 Javier Olivares was born in Madrid in 1964. An illustrator and cartoonist, he started the journal Madriz in the '80s, and since then has contributed work to numerous magazines like El País Semanal and newspapers like El Mundo, as well as illustrating books both for children and adults. Among his best known comic books are Cuentos de la estrella legumbre (Stories from the Legume Star, 2005), La caja negra (The Black Box, 2001), Las crónicas de Ono y Hop (The Chronicles of Ono and Hop, 2007) and El extraño caso del doctor Jekyll y mister Hyde (The Strange Case of Dr. Jekyll and Mr. Hyde, 2009), this last one with a script by Santiago García, as well as his most recent graphic novel Las meninas (2014), which has been translated into French and also won the National Comic Award.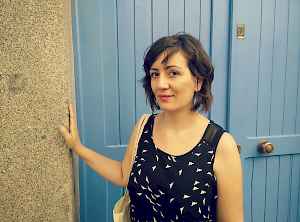 Ana Galvañ was born in Murcia, Spain. After her time in the Faculty of Fine Arts in Valencia, she moved to Madrid, where she worked as art director. She eventually left advertising to pursue comics and illustration full time. Her work has appeared in publications such as Mortland, Nobrow, Off Life, Clift, Ferocious Quarterly, Autsaider Comics, Skunk Art Mag, and Tik Tok. Galvañ published Trabajo de clase in 2014, Más allá del Arcoiris in 2015 and Luz Verdadera in 2016. Her work was recently included in the anthology Spanish Fever (Fantagraphics, 2016.)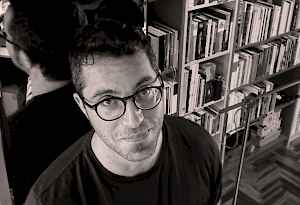 José Domingo was born in Zaragoza in 1982. An illustrator, cartoonist, and animator, Domingo is part of the Polaqia Collective. His first longcomic was Cuimhne: El fuego distante (Cuimhne: The Distant Fire, 2008) with a script by Kike Benlloch. With Aventuras de un oficinista
japonés (Adventures of a Japanese Businessman, 2011) he won the Salón del Cómic de Barcelona prize. This work has been published in the U.K. and the U.S.. His latest works are Conspiraciones (2013), and Pablo and Jane and the Hot Air Contraption (2015).