Sara Van and Eric Kurimski in Concert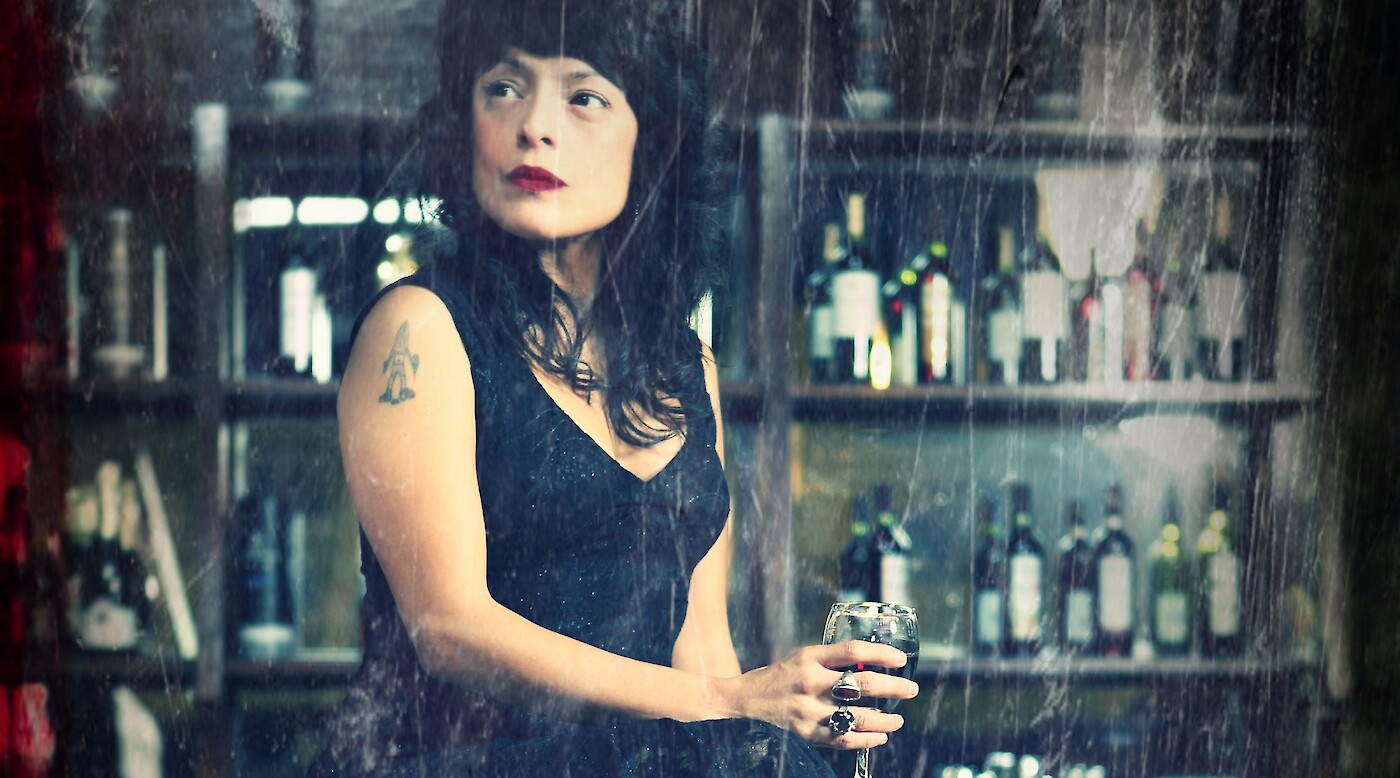 Sara Van, proclaimed as "The Latin Janis Joplin" by the Spanish media, announces her first Manhattan show in collaboration with the internationally renowned guitarist, Eric Kurimski, protegé of the esteemed Peruvian master Carlos Hayre.
Sara Van is a Peruvian born singer who has resided in Spain since her childhood. She integrates a fusion of poetry and postmodern raw emotion, drawing upon varied sources from chanson and tango to folk and hard rock. Her words and honesty won her a Latin Grammy award pre-selection for Talitá Kum, her first album. She has since collaborated with a diversity of renowned artists both in Europe and South America.
She stars in the acclaimed Javier Corcuera's music documentary Sigo Siendo, where her performance of Chabuca Granda's classic Cardo y Ceniza earned her international recognition.
She has also performed the lead vocals for the soundtrack of the Spanish film Puñado de Besos (directed by David Menkes / music by Paco Ortega), as well as the emblematic Peruvian song El Hombre in El Viaje Macho directed by Luis Basurto. Her vocals in the play El Loco de los Balcones (written by Vargas Llosa and directed by Gustavo Tambascio) staged at Teatro Español in Madrid, are also to be noted.
Eric Kurimski, is New York's most sought after guitarist for Afro Peruvian music. In 2002, after years of studying and performing Jazz, he began an intense research of Afro Peruvian rhythms with the esteemed guitarist, maestro Carlos Hayre who has influenced and modernized the advancement of Afro-Peruvian music from the 1940's through the present day. Hayre became Kurimski's professor and mentor, and has proved to be very important to his musical career. Now, fusing his knowledge of Jazz with rhythms of Peru and Latin America, Kurimski has dedicated himself to defining a new sound integrating the Peruvian Cajón (box) as the principal percussion instrument in a Jazz setting.