Ron Lalá Theater Company: Somewhere in Quixote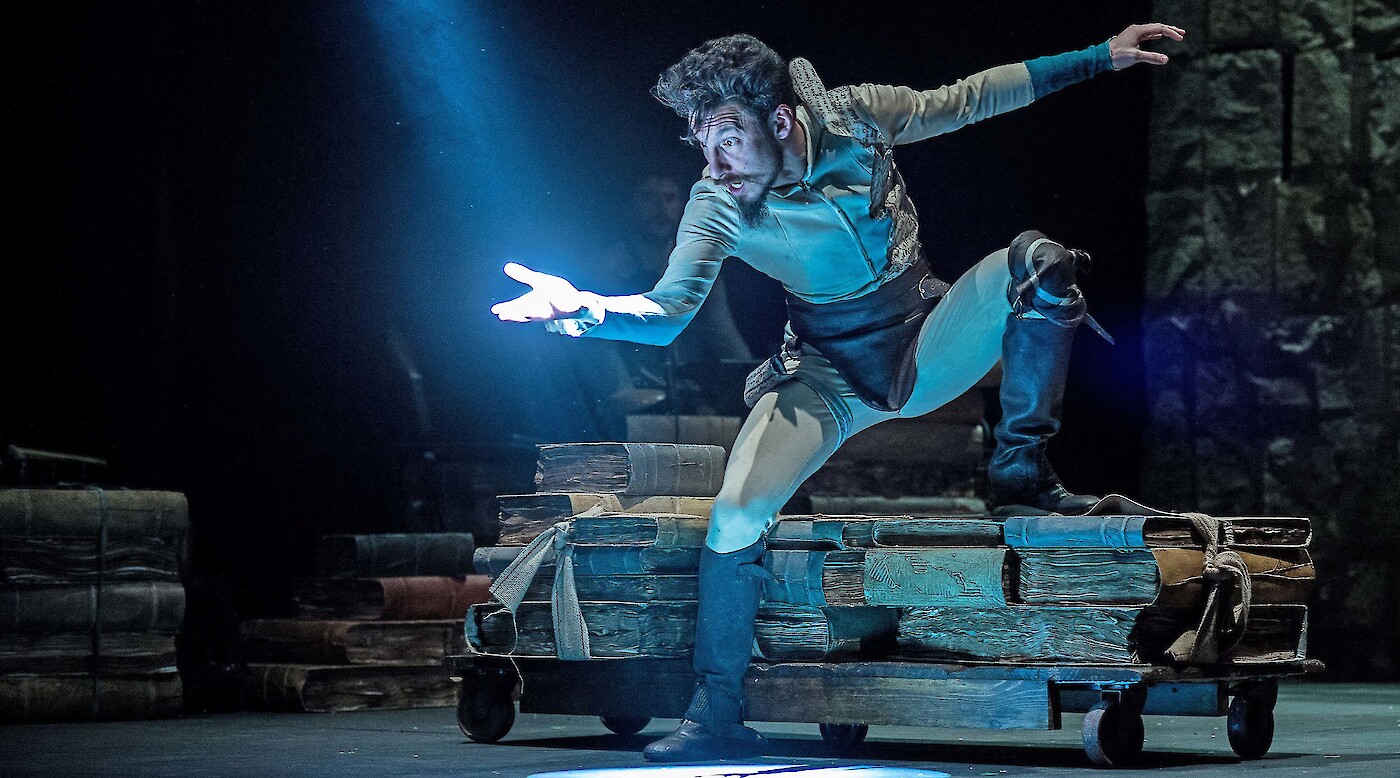 A band of actor-musicians from Madrid reveals all the magic of the "Don Quixote" legend in a special performance without technical or scenographic elements.
Ron Lalá is a theater and humor company that performs with live music. They combine music and original texts with their own theatrical language, resulting in a unique work of collective creation.
Somewhere in Quixote (En un lugar del Quijote)
Directed by Yayo Cáceres.
With Yayo Cáceres, Juan Cañas, Íñigo Echevarría. Miguel Magdalena, Daniel Rovalher and Álvaro Tato.
En un lugar del Quijote offers a light-hearted, playful and direct opportunity to learn about the creative process of the show. It engages the public in a "trial format" without technical or scenographic elements, and for a limited number of spectators.
The actors and the director perform various scenes, fragments and songs from the show, and discuss many aspects about it: staging, live music, how to adapt classic works, etc. A round of questions following the performance will open a dialogue with the spectators.
This performance is part of the monographic program Scene without borders 2016-17, focusing on the performing arts (dance, music and theater) that go beyond traditional approaches.