Okiagari-Koboshi by Jorge Palacios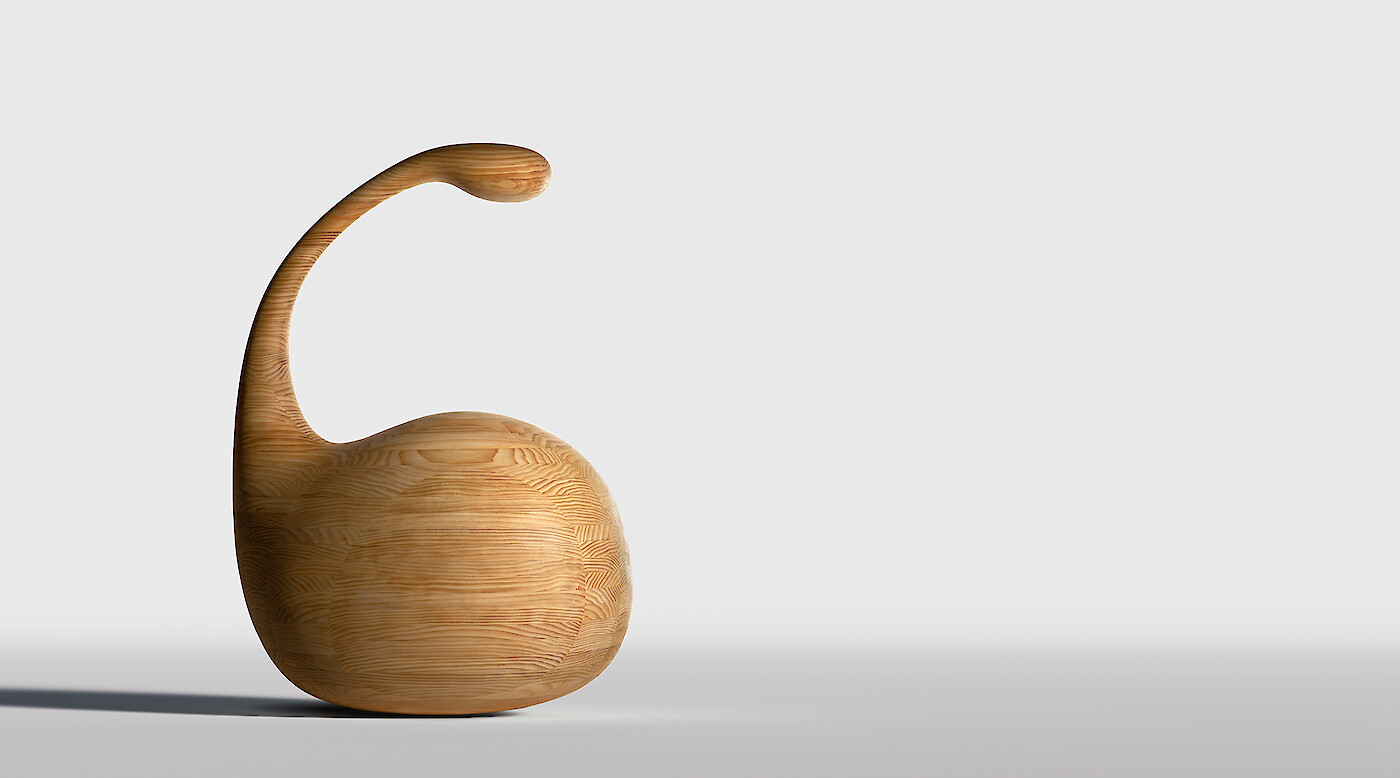 The abstract work "Okiagari-Koboshi" by Spanish sculptor Jorge Palacios will be on view for one month only at Danese/Corey's North Gallery in Chelsea.
The piece was recently included in the 2018-19  solo exhibition Jorge Palacios at The Noguchi Museum, where Palacios's sculptures were shown in three of the Museum's indoor galleries and its sculpture garden in dialogue with the permanent collection of Isamu Noguchi's works.
About Jorge Palacios
For twenty years, Jorge Palacios (Madrid, 1979) has examined the formal properties and conceptual potential of physics in sculpture – inertia, motion, gravity, attraction, tension, continuity, velocity, balance and momentum. Palacios's sculpture explores the harmonious confluence of art and mathematics, science and the human spirit.
His sculptures have been widely shown in public spaces, includ­ing in SoHo, New York City, where he exhibited Sketch in the Air (2015); in front of the Monastery of San Lorenzo de El Escorial, Madrid; in the "Torres de Colón" in Madrid, and, as part of an exhibition of his urban sculptures in the streets of Toledo, at that city's Floridablanca Sculpture Gardens, Sun Gate, Bisagra Gate, and Santa Cruz Art Museum. His work has also been exhibited in numerous museums, including the Santa Cruz Art Museum, Museum of Fine Arts of Guadalajara, and the Mirador Hall of the Thyssen-Bornemisza, in Madrid, and it may be found in public and private collections in Canada, Switzerland, Spain, and the United States. Palacios divides his time between his studio in New York City and his workshop in Spain.
About Danese/Corey
Danese opened in New York in 1997 with concurrent exhibitions – Dan Flavin's iconic sculptures Monuments to V. Tatlin, and rare drawings by Kazimir Malevich. Since then, the gallery has focused on the representation of international contemporary artists and estates. Interspersed with shows by gallery artists, several special exhibitions of twentieth century art have had particular significance within the context of the gallery's program: Frank Stella, Mark di Suvero, Hamish Fulton, Josef Albers, Sean Scully, Tom Wesselmann, John Wesley, Yves Klein, and Sonia & Robert Delaunay.
Accompanying many of these exhibitions have been catalogues with texts commissioned by the gallery by such respected critics as Robert Pincus-Witten, John Yau, and Dave Hickey. The gallery has maintained a long-standing commitment to modern and contemporary sculpture and has extensive experience with the work of Alexander Calder, John Chamberlain, Mark di Suvero, Dimitri Hadzi, Larry Bell, Bryan Hunt, Anne Truitt, Henry Moore, and Joan Miró.
The gallery relocated from 24th Street to a large ground floor space at 511 West 22nd Street, at which time it became Danese/Corey when Carol Corey was named partner.