La vida anterior de los delfines by Kirmen Uribe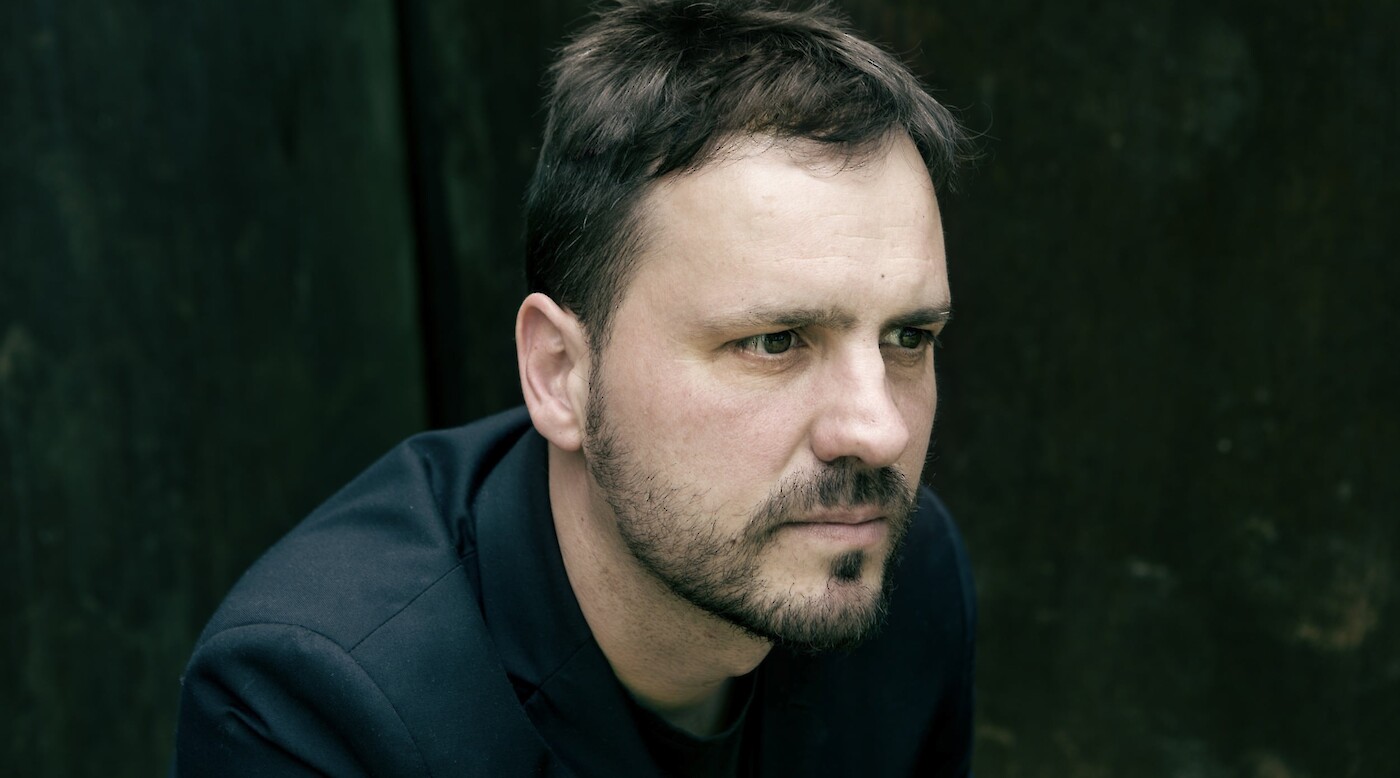 Basque novelist Kirmen Uribe presents his newest book in conversation with writer Idra Novey as part of the #NYCBasqueWindow program.
La vida anterior de los delfines
Kirmen Uribe's latest novel, La vida anterior de los delfines (Seix Barral, 2022), is the result of a Cullman Writing Fellowship from the New York Public Library. A polyhedral work, written in three perspectives, it recovers the silenced life of the suffragette and pacifist Rosika Schwimmer, whose unfinished biography was stored in 176 boxes in the New York Public Library.
Kirmen Uribe is a poet and novelist. He won the National Prize for Literature of Spain in 2009 for his first novel Bilbao-New York-Bilbao. His work has been translated into more than twenty languages. He has been invited to the prestigious IWP (International Writers Program) at the University of Iowa, awarded fellowships from the Cullman Center at the NYPL and Barnard College. Uribe now serves as a distinguished writer in residence, teaching a course for the MFA in Creative Writing at NYU's Department of Spanish and Portuguese.
About Idra Novey
Idra Novey is a poet, novelist and translator from Spanish, Portuguese and Persian. Her latest novel, Those Who New, was a finalist for the 2019 Clark Fiction Prize, chosen as a New York Times Editors' Choice, and selected as the best book of the year for publications such as NPR, Esquire, BBC, Kirkus Review and O Magazine. Novey teaches fiction at Princeton University.
About The #NYCBasqueWindow
The #NYCBasqueWindow spotlight at The Theatre at Saint Clement's, dedicated to the performing arts of the Basque Country, offers a window to peek into and discover the energy and creative talent of the land of Euskera, or Basque language. Located in the south of Europe, it extends from both sides of the Pyrenees to the Cantabrian Sea.