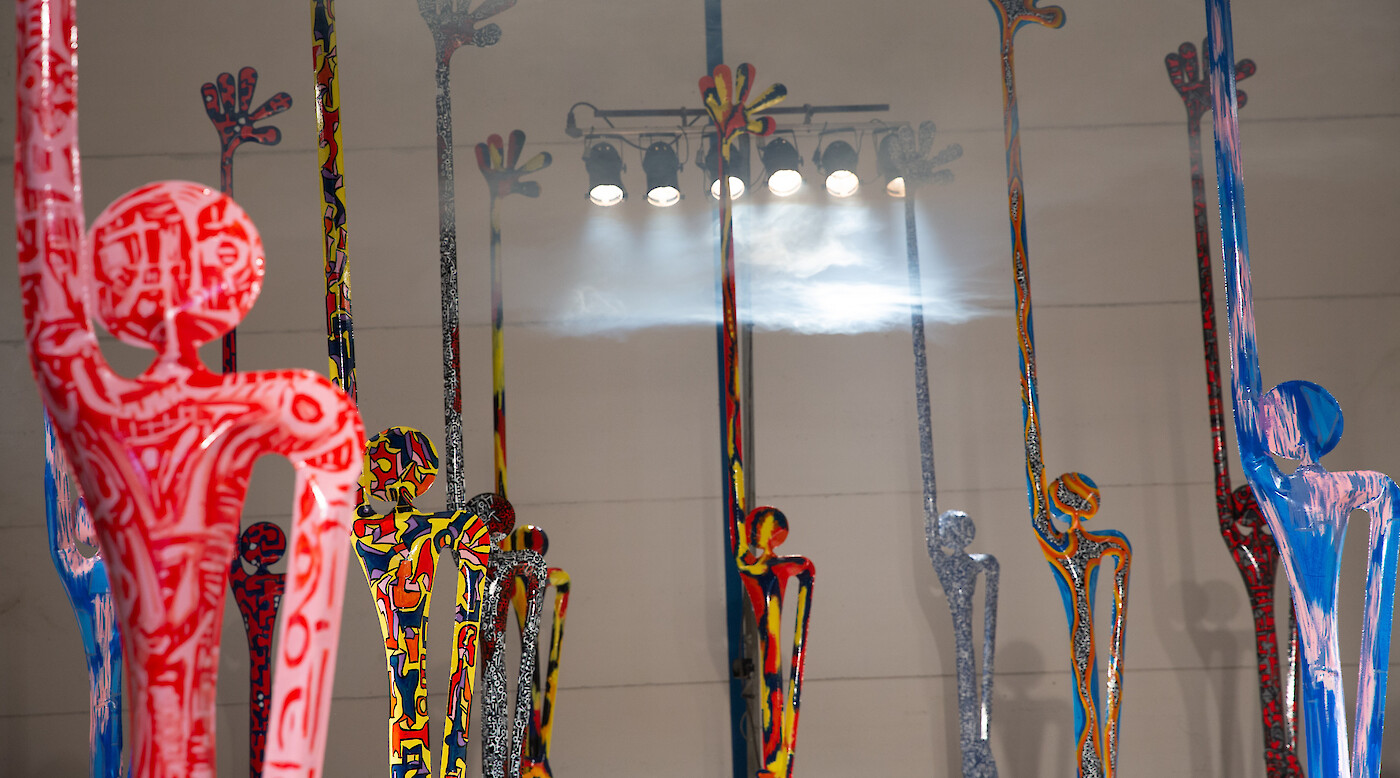 Spanish sculptor Santi Flores presents an open-air exhibition dedicated to the people of the Garment District and, by extension, all New Yorkers.
HERE looks to the future with hope as its 14 sculptural figures gesture with raised hands as if to say, "Here we are. We are moving forward together." While all of the artworks share this form, they display unique colors and drawings on their "skins," expressing individuality and reminding us that we can come together as one despite our differences.
Santi Flores is a Spanish sculptor whose work explores what it means to be human by examining emotions and relationships. Working predominantly with steel, the artist creates expressive structures which he sees as a form of dynamic, three-dimensional canvas. Applying a unique "skin' to these structures allows Flores to give each of his works a distinct, individual personality.