Falla! A multimedia performance on Manuel de Falla's works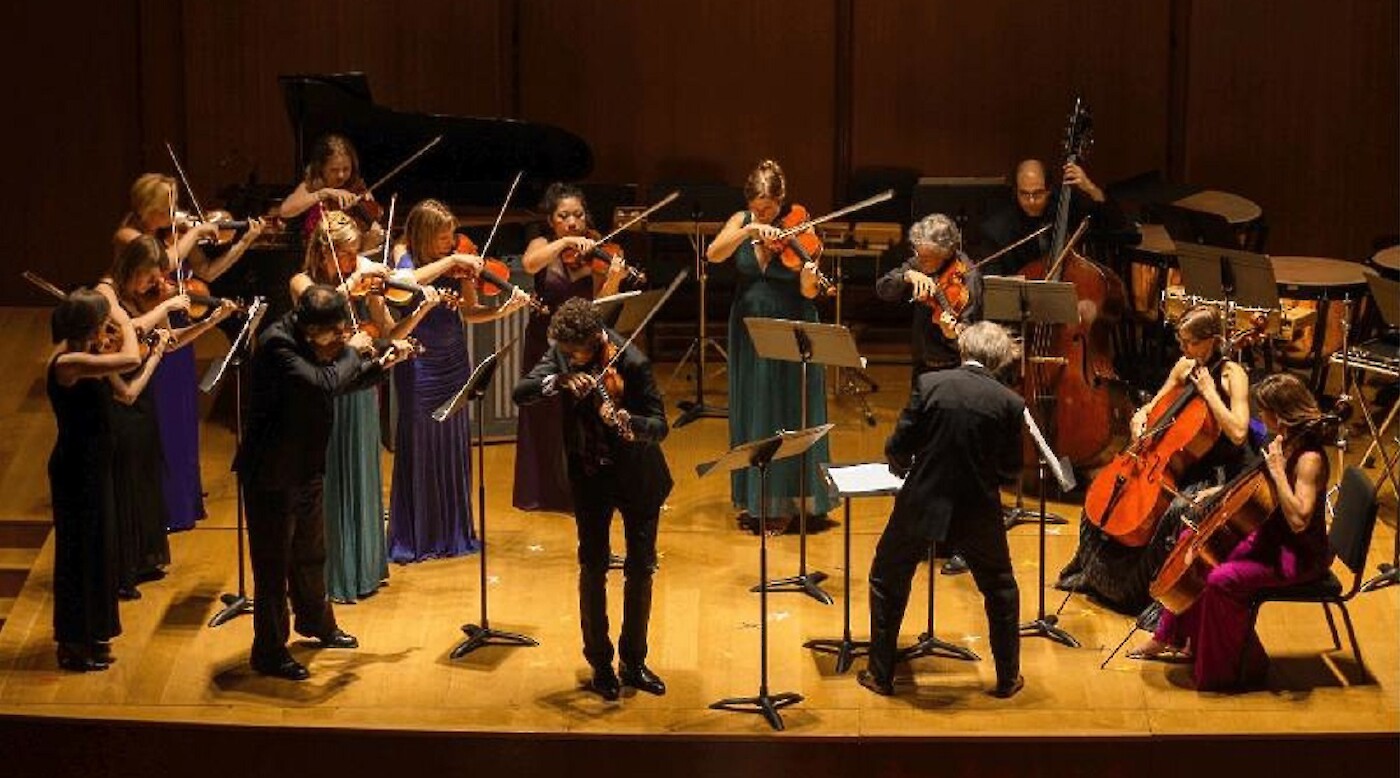 Perspectives Ensemble, conducted by Ángel Gil-Ordóñez, performs two Manuel de Falla's masterpieces with animation artist Kevork Mourad.
Perspectives Ensemble, one of the ensembles in residence at the Foundation for Iberian Music, conducted by Angel Gil-Ordóñez, performs two masterpieces by Manuel de Falla.
The program includes El Amor Brujo and Master Peter's Puppet Show. El Amor Brujo, which calls for a cantaora, features Esperanza Fernandez, a Flamenco singer renowned for her interpretation of El Amor Brujo's part. For Master Peter's Puppet Show, which portrays a story from Don Quixote, the Ensemble joins baritone Alfredo García and soprano Jennifer Zetlan.
Continuing the Ensemble's mission of creating multimedia cultural experiences, the concert features an animation by Kevork Mourad. The artist will be creating spontaneous paintings while the ensemble performs.
Artists
Angel Gil-Ordóñez, Conductor
Sato Moughalian, Artistic Director
Esperanza Fernandez, Flamenco Cantaora
Alfredo Garcia, Baritone
Jennifer Zetlan, Soprano
Special Guest: Kevork Mourad, Spontaneous Painter and Animation Artist
Showtimes
On August 25 at 8 pm. At Doctorow Center for the Arts, 7971 NY-23A, Hunter, NY 12442. View map. Buy tickets.
On August 26 at 7 pm. At Angel Orensanz Foundation, 172 Norfolk Street, New York, NY 10002. View map. Free.