Eva Novoa at IBeam Brooklyn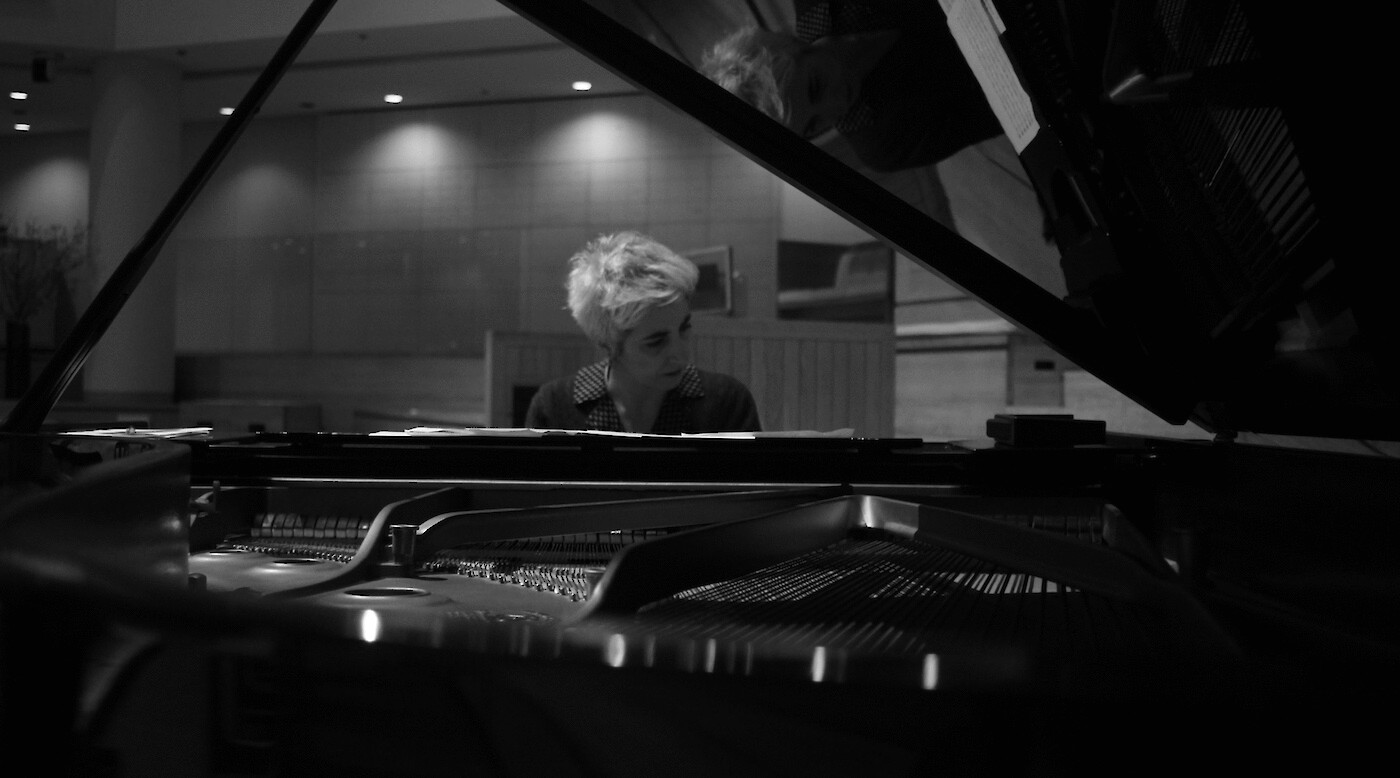 This summer Spanish pianist and composer Eva Novoa performs two concerts with two different bands, one of them being her new trio.
Spanish pianist Eva Novoa has recorded and produced four CDs with her own music as a leader. Her new album just came out in July 2018 on Fresh Sound New Talent. It is a live album with her New York quartet, Ditmas Quartet: Live At iBeam. Her previous and third album, Butterflies and Zebras, released on the same label, was also recorded with Ditmas Quartet. This album got a four star review in Downbeat Magazine in their August 2016 issue, and has captivated the interest of the press and jazz magazines in the U.S.
The quartet was formed in 2013 in Brooklyn as collaboration between herself, saxophonist Michaël Attias, bassist Max Johnson and drummer Jeff Davis. The band members experiment freely with various sounds and textures and play mostly their own original compositions. Each concert has a unique feel.
Since she arrived to New York City, Novoa has performed at venues such as The Stone, Barbès, Korzo Konceptions Music Series, IBeam, Cornelia Street Café, ShapeShifter Lab, or Sycamore Bar. She regularly plays with drummers Billy Mintz or Jeff Davis, also Devin Gray, saxophonist Michaël Attias, bassplayers Max Johnson, Drew Gress, saxophonist and drummer Oscar Noriega, or guitarist Ryan Ferreira among others.
Among her latest projects, Eva Novoa had also recorded a new album as a leader last year with a new quartet she formed in 2016 in Miami, Florida, with her own compositions. The band is Satellite Quartet and is formed by Arturo Garcia on drums, Rainer Davies on guitar and effects and Kenneth Jimenez on double bass. Her soon-to-be-released album will be her fifth as a leader.
Novoa / Noriega / Gress / Rainey
On August 18 at 9 pm.
With Oscar Noriega, alto saxophone; Eva Novoa, piano & compositions; Drew Gress, bass; and Tom Rainey, drums.
Both Drew Gress and Tom Rainey are two leading jazz musicians in New York. Oscar Noriega is another top player in the city's avant-garde jazz scene; as a close friend of Novoa, he gives a personal touch to her compositions and melodies.
Eva Novoa Trio: Novoa / Gress / Gray
On September 14 at 9 pm.
With Eva Novoa, piano & compositions; Drew Gress, bass; and Devin Gray, drums.
This trio is Novoa's new project. They are planning to release a production together in a more intimate trio set-up. Novoa is working on new music and new compositional landscapes.