Entomo EA&AE at the 33rd Annual Downtown Festival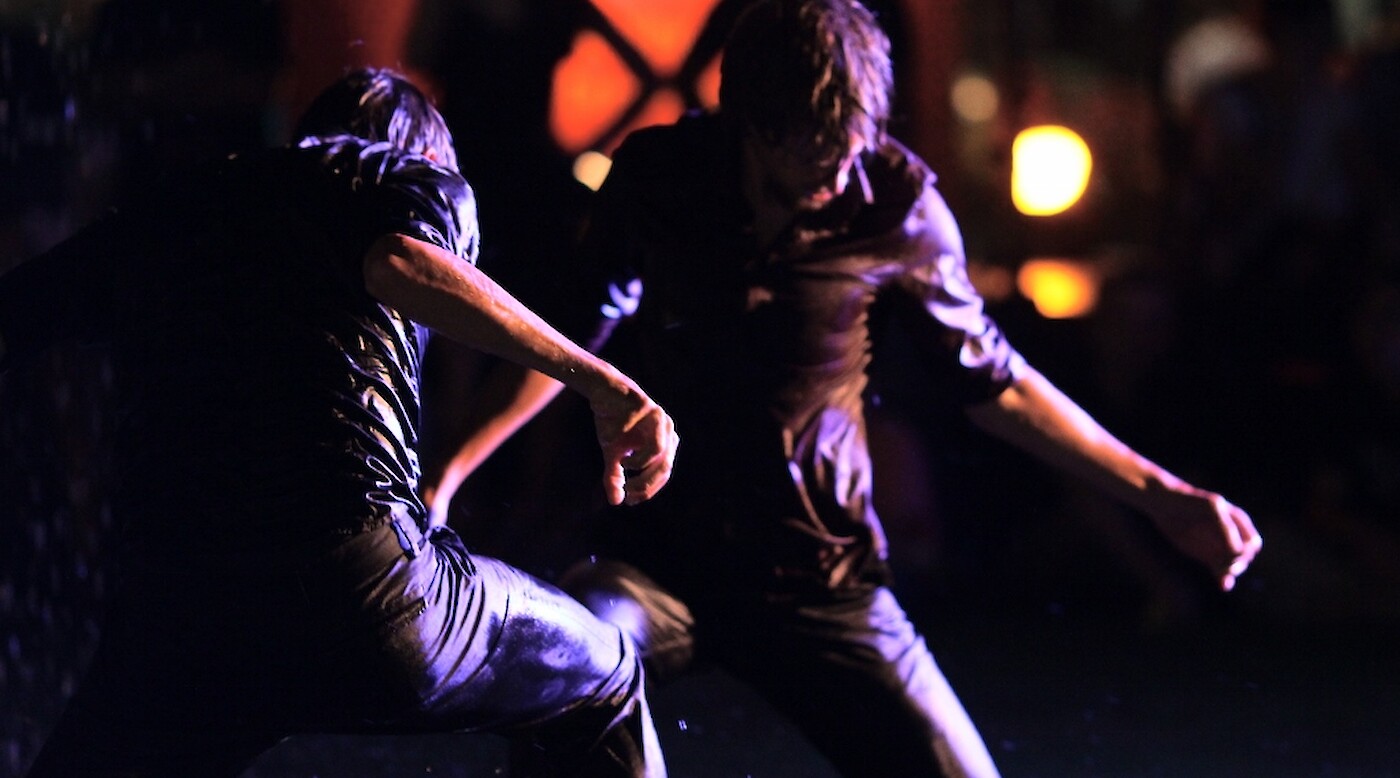 A duet where contemporary and urban dance mix their own technique to create an animal and insect movement.
Battery Dance Company presents the 33rd Annual Downtown Dance Festival at Robert F. Wagner, Jr. Park in New York City.
Spain's Entomo EA&AE is an award-winning duo created by Elias Aguirre and Alvaro Esteban. Where insects and humans come together, a 12- minute piece by the Spanish choreographic duet has won 1st prize at the Burgos-New York contest (Spain, 2010); 1st prize at the Ibero American Dance Contest Alicia Alonso (2010, Cuba) for the maturity with which it was conceived […] by an original and daring duo that arouses many existential and philosophical implications in the audience. Entomo is also a recipient of Audience Prize and Superior Dance conservatory Prize at Madrid Contest (2009) and 3rd Prize at the Capturadanza dance-video contest (Madrid, 2010). 
Performances
On Monday, August 18 and Thursday, August 21 at the 33rd Annual Downtown Dance Festival.
Entomo EA&AE will also offer a Masterclass on August 21, from 12 pm to 2 pm, at Battery Dance Company's studios, 380 Broadway, 5th Floor New York, NY 10013. It is a free class for all types and levels of dancers.
About the Downtown Dance Festival
The Downtown Dance Festival (DDF) is one of lower Manhattan's most highly anticipated summer events. Initiated in 1982 by Battery Dance Company (BDC), the Festival has thrilled audiences in the hundreds of thousands and showcased great dance companies from around the world as well as the best New York City has to offer, all free-of-charge to the public. As Battery Dance Company's signature downtown community program, DDF has featured over 200 dance companies ranging in style from classical ballet to post-modern, Indian classical to Afro-Cuban. The Downtown Dance Festival is NYC's longest-running dance festival.